Manchester City
Man City fans are eyeing up a move for Bayern Munich ace Thiago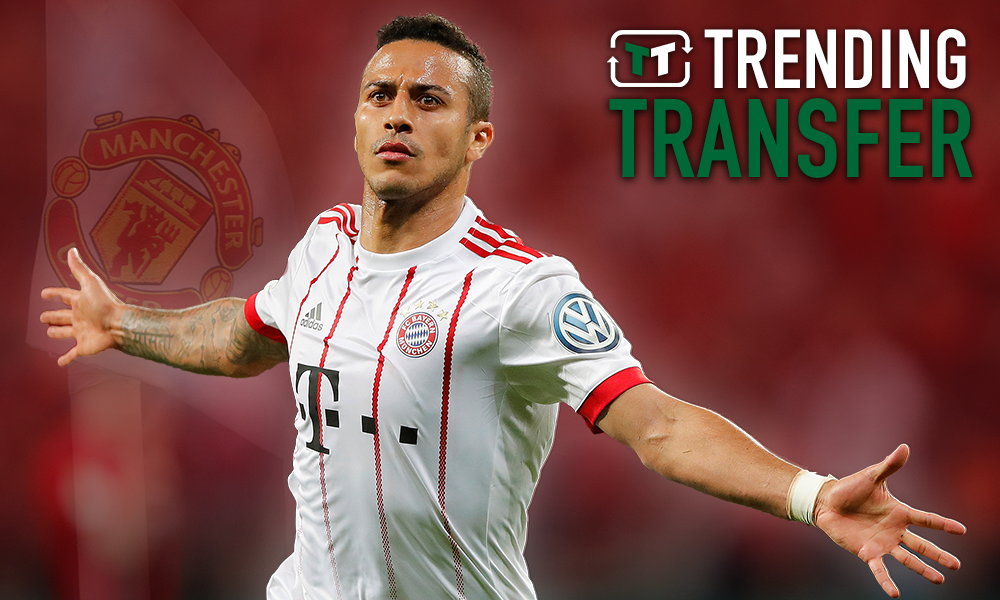 After such a strong campaign last season, the Citizens were always going to have a quiet summer, and they certainly have had that. Just one major signing has been made so far, with Riyad Mahrez coming to the Etihad, though you'd expect a few more to join in the coming weeks if Pep Guardiola gets his way.
According to Bild (via the Manchester Evening News), one player that Man City could be keen on a move for is former Barcelona ace Thiago.
Thiago, who is rated at £54 million by Transfer Markt, currently plays for Bayern Munich, having moved to the club when Pep Guardiola was the manager of the German side, and he hasn't had the easiest time since the Spaniard left the club.
Now, Bayern could be ready to sell him, and if he were to select the Etihad as a destination and Man City wanted him, it appears as though many fans would be very pleased.
Lots of Man City supporters have taken to Twitter to discuss the report linking the club with Thiago, and it's a deal that would go down very well indeed. Supporters are touting him as the perfect signing.
Take a look at what they've had to say below…
City have been quiet and nobody has mentioned SMS since the world cup.

That'll happen I reckon. Him or Thiago.

— Rowly (@ThisIsRowly) July 18, 2018
City after Thiago, oh yes please be true #MCFC

— JD(@FromeJames97) July 19, 2018
I'd take him… Thiago at CM Gundogan covering ferna at DM… better than paying 80m for Kovacic pls

— 64 (@bobskino) July 18, 2018
I'd take him. Knows the pep system

— Matthew (@Stoney_MaIoney) July 18, 2018
Yes we totally need him

— Tinashe Musengi (@tnash_king) July 18, 2018
Take Alcantara now…No negotiations.. Pay em whatever they want!!

— Koder (@Koder97763722) July 18, 2018
Please pep get us Alcantara

— Useni Sabiti (@UseniSabiti1) July 18, 2018
Anither pass master, we need him strongly.

— FPL Somalia (@FPLSomalia) July 18, 2018
If the price is right then sure

— Ja'Shon Clarke (@Jashon_2117) July 18, 2018
YES YES YES would be my first choice out of every CM right now, top player

— Ryan Williamson (@RyanWilliamsonn) July 18, 2018
Perfect replacement for Silva

— Jimmy Terrones (@JamesTerrones95) July 18, 2018
Significantly, the Independent is reporting that Man Utd are keen on the Spaniard – so perhaps the two Manchester rival could look to battle it out once again.
Man City fans – thoughts?
Let us know below!