Manchester City
Man City fans are loving Aymeric Laporte after his first Champions League goal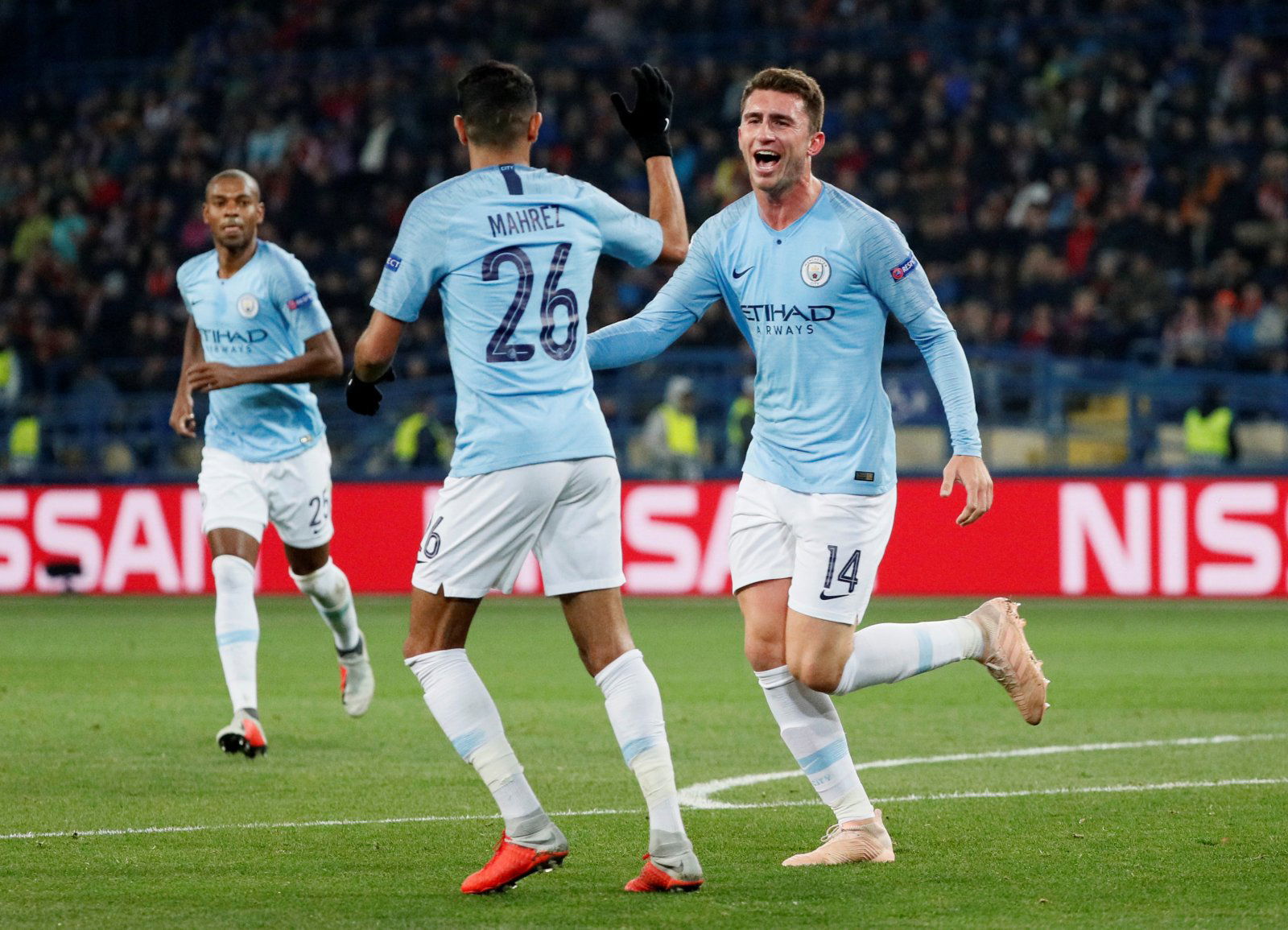 Pep Guardiola's city slickers were in a typically imperious mood last night in Ukraine as they took Shakhtar Donetsk to the sword in a 3-0 victory. 
The early openings of proceedings provided Shakhtar with ominous warning signs about what was to come, but there was absolutely nothing the hosts could do to stop City in their tracks.
The two Champions League fixtures which preceded City's victory over Shakhtar hinted that Guardiola's side were struggling to replicate their domestic form in Europe, but there was little sign of complacency or a struggle for rhythm yesterday evening.
David Silva sent the Citizens on their way with a well executed volley inside the penalty area which found the bottom corner in a manner not too dissimilar to his winning strike against Hoffenheim last time out.
And Guardiola's men refused to rest on their laurels as they doubled their advantage just five minutes later when Aymeric Laporte planted a free header into the top corner in what was his first ever goal in the competition.
In response to Laporte's strike, Goal's Man City correspondent Sam Lee posted a tweet to emphasise his brilliance so far this season.
Laporte's not joking this season is he?

— Sam Lee (@Sammy_Goal) October 23, 2018
The Man City supporters flocked in their numbers to reiterate Lee's praise as his popularity in Manchester continues to soar into the stratosphere.
Here's what the Citizens faithful have had to say about Laporte following his first ever Champions League strike…
Been our best player this season. Different class

— lewis caffrey (@caffrey_lewis) October 23, 2018
Knew he was good on the ball, didn't expect him to be so good at the horrible, physical bits of defending. Absolute beast

— trick*star (@trickytrev83) October 23, 2018
The guy is class. Turning into a fantastic player.

— matthew shedden (@shedlemon) October 23, 2018
Mark my words, but he's going to be our most important player this season and for seasons to come, and is going to be the world's best sooner or later

— Mihir Benipuri (@mihirbenipuri) October 24, 2018
Deschamps surely has to call him up soon, right?

— Simone (@Vrtlnsanity) October 23, 2018
Outstanding performance

— Zviad Diasamidze (@ZviadD) October 24, 2018
Best CB in the league

— Derek Kudjer (@koojababy) October 23, 2018
What a signing he's been. Class

— Griffin (@GriffinKnaak) October 23, 2018