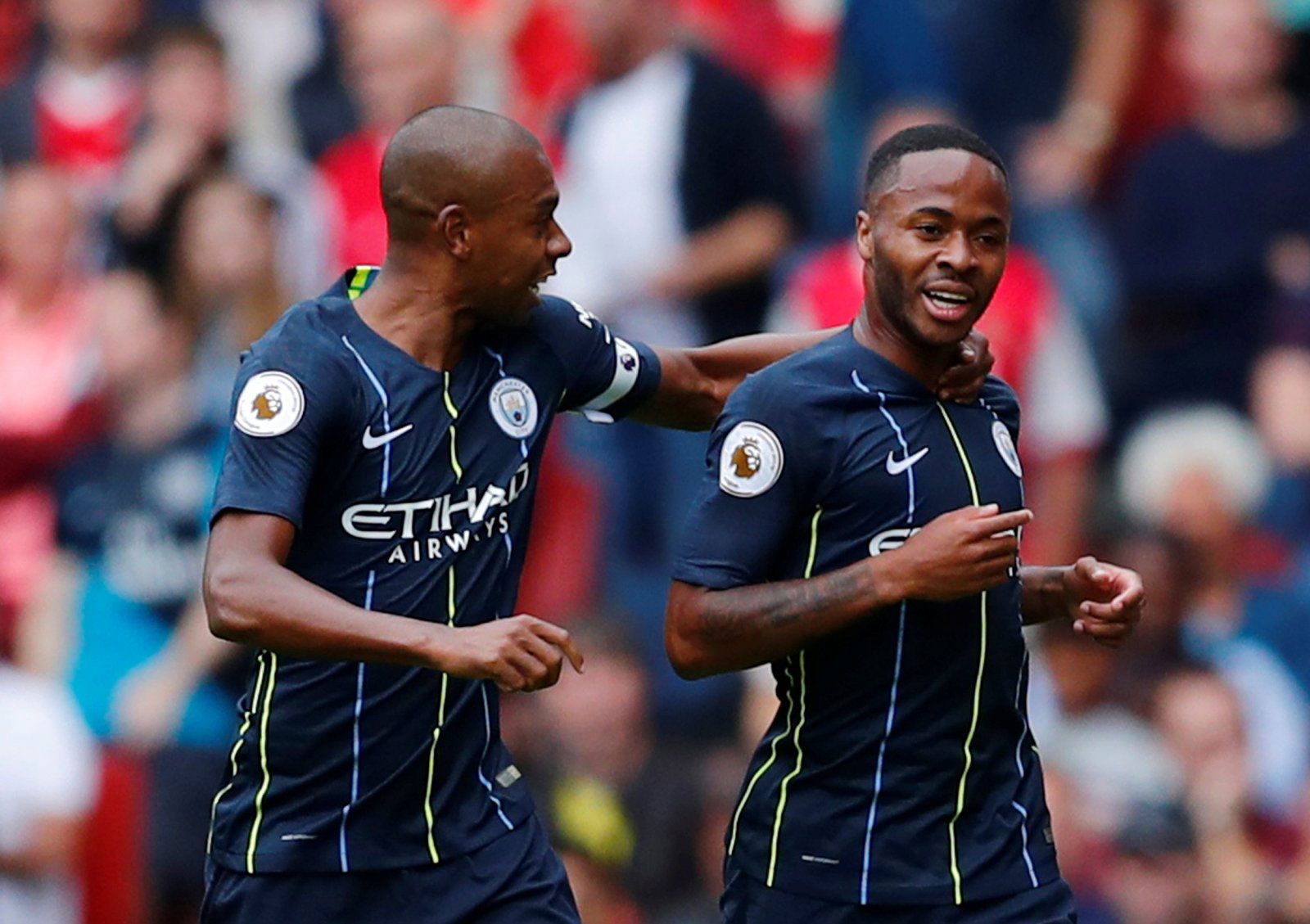 The expectations and ambitions of the Manchester City supporters have transformed dramatically in the decade following Sheikh Mansour's takeover. The success which the new owners have brought to the club has arrived in tandem with a significant shift in attitude among the fanbase who once upon a time would have been utterly delighted at the prospect of reaching the quarter-final of a domestic cup.
It's difficult to imagine such a scenario on the back of a title-winning season in which City became the first ever side to breach the 100-point mark in the Premier League, but the fans need to ensure they do not become spoiled by their own success.
Raheem Sterling (valued at £81 million by Transfermarkt) was one of the standout performers of the 2017/18 campaign as he bagged 18 goals and provided 11 assists from 35 league appearances, attracting interest from Real Madrid in the process according to a recent report from Sky Sports.
However, despite Sterling's electric performances in City blue there are still plenty of supporters who would be happy to see the back of him this season. Indeed, in response to reports I delved into Twitter to assess the reaction to Real Madrid's interest, and plenty of supporters called for the club to sell him rather than push them to agree terms on a new deal as soon as possible.
Fickle supporters seemed quick to criticise Sterling for failing to agree a new deal just yet – as if they have any idea of the complexity involved in agreeing terms on a weekly 6-figure salary – whilst others urged City to replace the England international with Kylian Mbappe.
What the fans seem to be forgetting is that first of all, this is not Football Manager, and second of all City have finally found a sense of continuity with the personnel in their squad following a decade of chopping and changing.
To sell Sterling at just 23-years-of-age to City's biggest obstacle in their quest to lift the Champions League would represent the biggest backwards step of Guardiola's regime thus far, so there's no doubt that plenty of supporters need to reassess their standpoint and encourage their wing-wizard to sign a new deal.
Man City fans – thoughts? Let us know below!