Manchester City
Man City fans want Sterling to remain at the Etihad for many years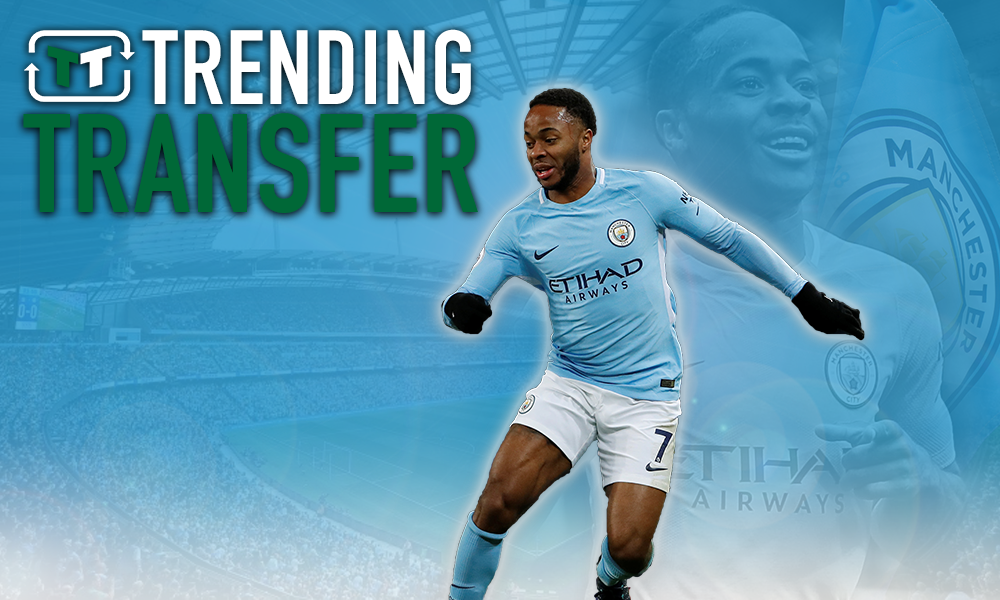 Man City picked up where they left off on Sunday, with the Citizens beginning their quest to retain their Premier League crown with a dominant opening day win. In truth, their opponents – Unai Emery's Arsenal – had very few answers for the Citizens' dominance.
However, what has got fans talking following the conclusion of the game isn't solely the performance, indeed, many are instead focused on the future of one of the Citizens' most important players.
After the final whistle, Pep Guardiola spoke of his desire to ensure Raheem Sterling, who he is clearly a huge fan of, remains at the club long-term.
According to Sky Sports, he said: "We are delighted with him and would like Raheem to stay. We'll do our effort to make him feel we count on him. And we do count on him".
Clearly, then, Guardiola is desperate for Sterling to sign a new contract. His current deal ends in 2020, and so whilst the need to tie him down isn't an immediate one, it remains imperative that the club agree fresh terms as soon as possible.
Sterling played a starring role for Man City over the weekend, with the Englishman bagging a goal for his club.
Lots of Man City fans have taken to Twitter following the words from Pep Guardiola, and it seems as though most are on the same page as the boss.
They're eager to see Sterling sign fresh terms, too…
Pay up then

— DAZ (@Entwistle35) August 12, 2018
200k just pay him but, not more than KDB

— Charles_vibe4 (@charlesTalkofUK) August 12, 2018
He has to stay, where else would he go?

— Elijah (@ElijahLloydP) August 12, 2018
Sign the contract Raheem @sterling7

— Declan Flaherty (@Decolski) August 12, 2018
Sterling isn't going anywhere, even if he wanted to go where's he likely to end up…. He'll sign

— Lebz Maluks (@LEBZ_) August 13, 2018
If Raheem Sterling Signs a New 5 Year Deal by March 2019, I will be the Happiest.

The figures have to be no more than £240K a week inclusive bonuses. He deserves that in the next 5 Years in a CITY shirt. Raheem wants £300K a week Contract.

— DeBruyne (@GeniusKDB) August 12, 2018
Pls stay bro @sterling7 pic.twitter.com/mInSD58Mu7

— SagnaBoy (@SagnaBoy) August 13, 2018
If he becomes more consistent and has another great season then I don't see why not tbh. But consistency is the key word here for club and country.

— MikethaManc (@MikethaManc) August 12, 2018
Man City fans – thoughts?
Let us know below!