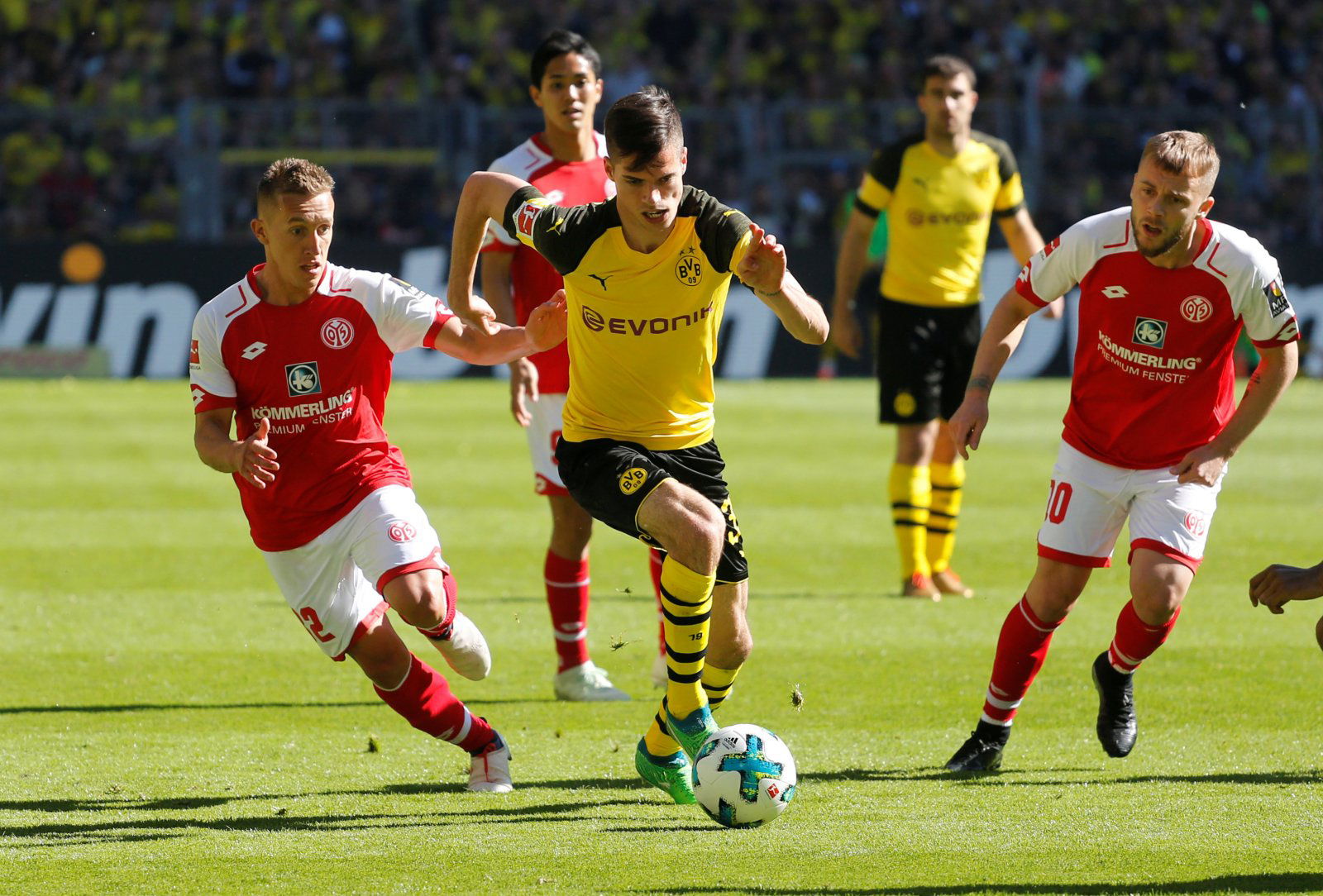 Manchester City's entire transfer window has been dominated by speculation linking them with a move for a new central midfield player: Jorginho stole the headlines for the majority of the summer before he completed a switch to Chelsea, then Mateo Kovacic and now it seems Miralem Pjanic is the club's new target, if the latest reports are to be believed of course.
Pep Guardiola has recently moved to silence the relentless speculation by claiming that City are "not interested" in moving for Pjanic this summer, but he has not completely ruled out a move for a new defensive midfield player.
However, according to the Italian media outlet RMC Sport (via CityWatch), the agent of Juventus midfielder Stefano Sturaro has claimed that Pjanic has expressed a desire to leave Juventus and that he expects bids to be made from Barcelona and Manchester City before the transfer window is over.
With these quotes to consider it's difficult to know who to believe, but a recent report from Bild claims that Borussia Dortmund are willing to accept a bid worth 50 million euros (£44.5 million) for Julian Weigl this summer, paving the way for Guardiola to sign a dream replacement for Fernandinho.
Whilst the distraction of a reported bid for Pjanic continues to persist, Guardiola should take the opportunity to slip under the radar and complete a deal for a perfect midfield anchor.
Weigl has rapidly become one of the hottest prospects in German football since he broke onto the scene at 1860 Munich. At just 18-years-of-age Weigl became the club's youngest ever player to captain the side, and he's not looked back since then.
Cutting a lean frame in Borussia Dortmund's defensive midfield, Weigl has been a consistent performer with his excellent reading of the game and range of passing, and at 22-years-of-age there's no doubt he has plenty of scope for improvement.
Dortmund's asking price is certainly fair-game considering the extent of his potential and, if anything, Guardiola would almost certainly be securing a bargain deal if he eventually develops into the impeccable player many have predicted him to become.
It's plausible that Guardiola is looking for a player with more of an edge to offer in the final-third than Weigl, but integrating him into the star-studded City squad should be more than enough to help him refine his ability to effectively influence the play in the final-third.
Man City fans – thoughts? Let us know below!