The Man City fans in the Transfer Tavern are looking forward to a successful summer transfer window. The Citizens have been very efficient when it comes to signing players in recent years, and so you'd expect this summer to be no different.
However, this time, things are a little different.
Man City aren't a team that needs to evolve quite as much as they have in the past. They're already an established outfit with a young player base. Instead, now it's all about minor adjustments and less exciting changes that will affect the long-term stability of the club.
However, whilst the changes may be less exciting, they're just as important, and so the sooner that the Citizens get these key jobs done, the better.
June should see some major goings-on at the Etihad, but what would the ideal month consist of?
Jorginho Joins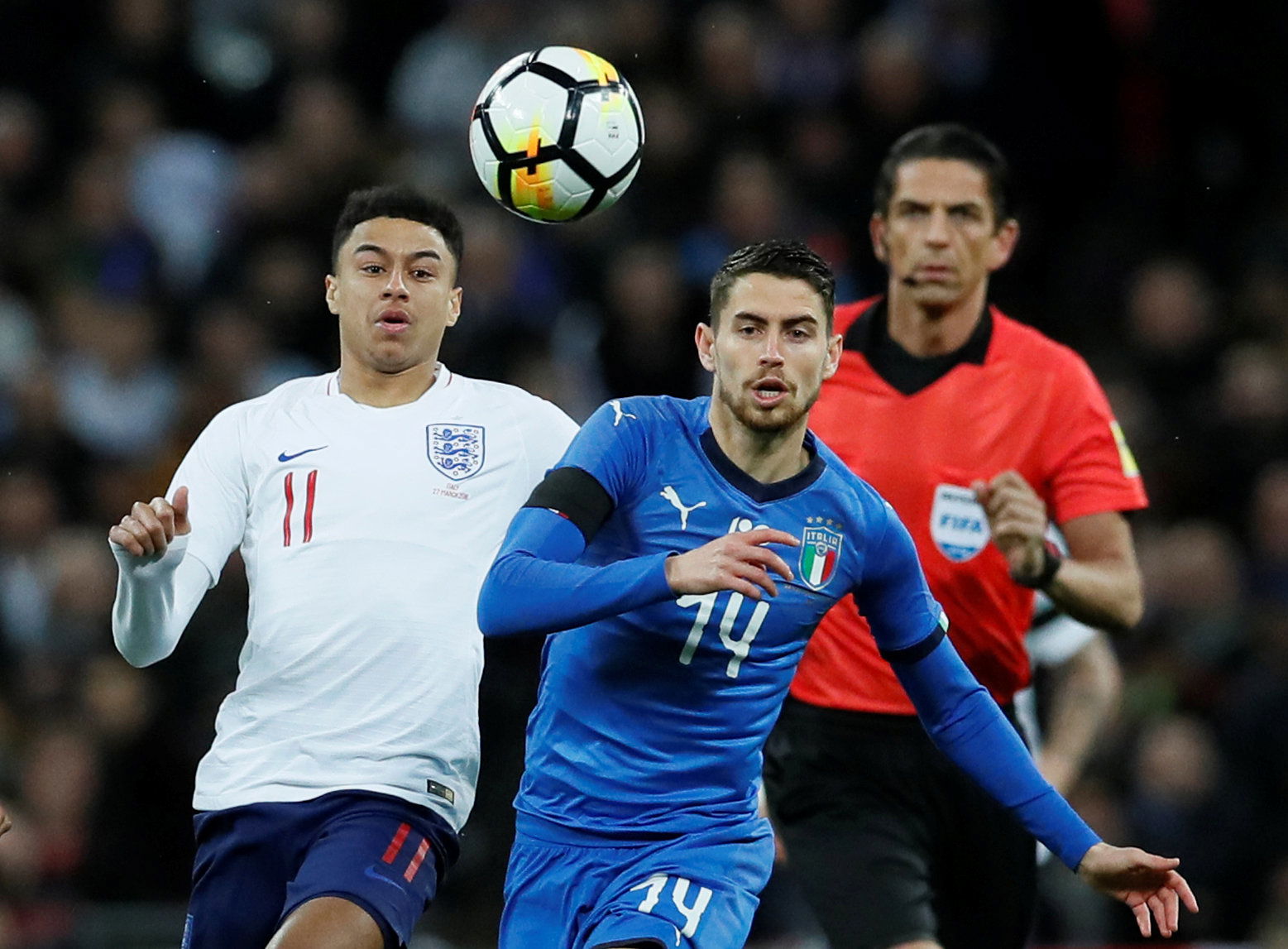 Man City's team doesn't need much improving, but signing a new central midfielder should be priority number one.
Fernandinho has been the main man in the midfield for the last year, but he can't be expected to do it all on his own.
Man City need to bring in another player to play instead and alongside him, and the ideal solution is Jorginho.
The Italian can do it all in the midfield, and given that Italy aren't in the World Cup, sealing a deal this month makes sense.
Sterling Agrees Fresh Terms
Raheem Sterling is a player reborn under Pep Guardiola.
He's really discovered his best form under the Spaniard, and now it's all about harnessing that from Man City's perspective.
His fine form means that he deserves a new contract, whilst it's also important that thee Citizens make sure he's at the club long-term.
They've spent big landing big names in recent years – now it's about tieing them down.
Youth Player Decisions
Man City's success has been huge in recent years, but they're yet to utilise their youth academy.
Pep Guardiola has indicated that he's ready to change that, notably by utilising Phil Foden, but he's yet to really make any firm decisions.
He needs to decide in the next few weeks what his plan is. If the talented youngsters aren't going to be playing fairly frequently, a loan move needs to be established.
Foden can't really afford another season on the bench.