Premier League
Man of the moment: 75% of polled Tottenham fans expect Lucas Moura to start every week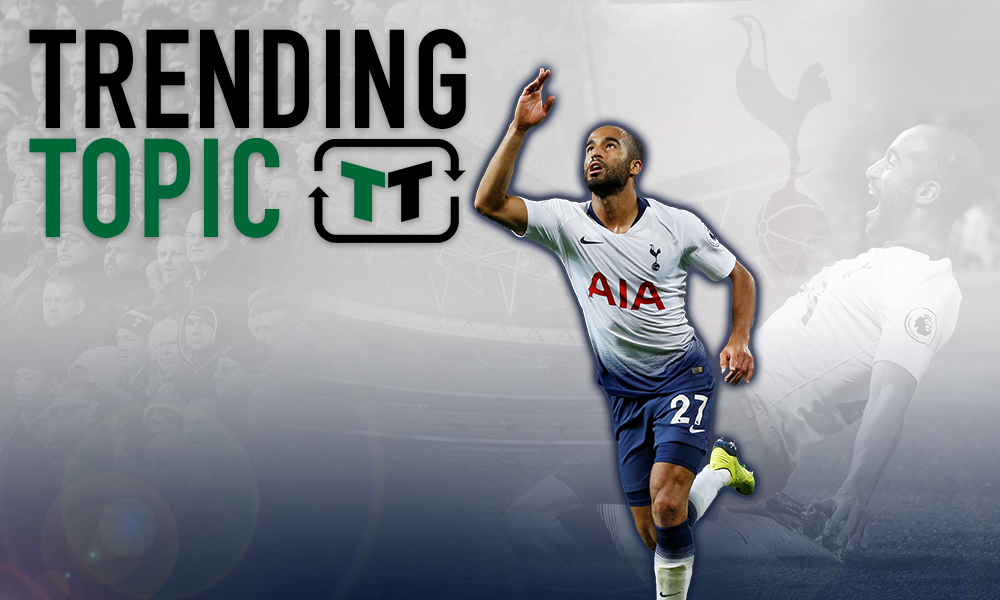 Tottenham have looked good so far this season, but as the campaign continues, Mauricio Pochettino's job is only going to get more difficult. He's got a tremendous squad, and though he's been able to rotate minimally over the last few weeks, that will change as players look to get more minutes on the pitch.
His job is particularly difficult going forward. He's got a number of top-class players from which to choose, with the likes of Erik Lamela and Son Heung-min rivalling first-team regulars Christian Eriksen and Dele Alli.
He's also got a particularly difficult job following the fine start to life that Lucas Moura has made this season. After a tough first few months in London last season, he's started the 2018/19 campaign on fire, having bagged 3 goals from his first 3 games this year. Significantly, he's started every game so far for Spurs, and fans seemingly expect that to continue.
We recently asked Tottenham fans whether they expect Lucas Moura to start every week for Tottenham moving forward, with the Brazilian quickly emerging as an indispensable option for Mauricio Pochettino.
In response, a whopping 75% of those polled revealed that they think he will be a regular going forward, whilst just 25% think that he could step back into relative obscurity.
This is an important topic of debate, as you'd expect the results to have been very different just a few weeks ago. The start that he has made this season has really brought fans on side, and they're now expecting him to stay involved moving forward.
Given that Son Heung-min will return in the coming weeks, it's clear that fans are expecting the South Korean to have quite the fight on his hands as he looks to get back into the side. Indeed, Moura's certainly had a head start, and he's really made those extra miles count.
Tottenham fans – thoughts?
Let us know below!