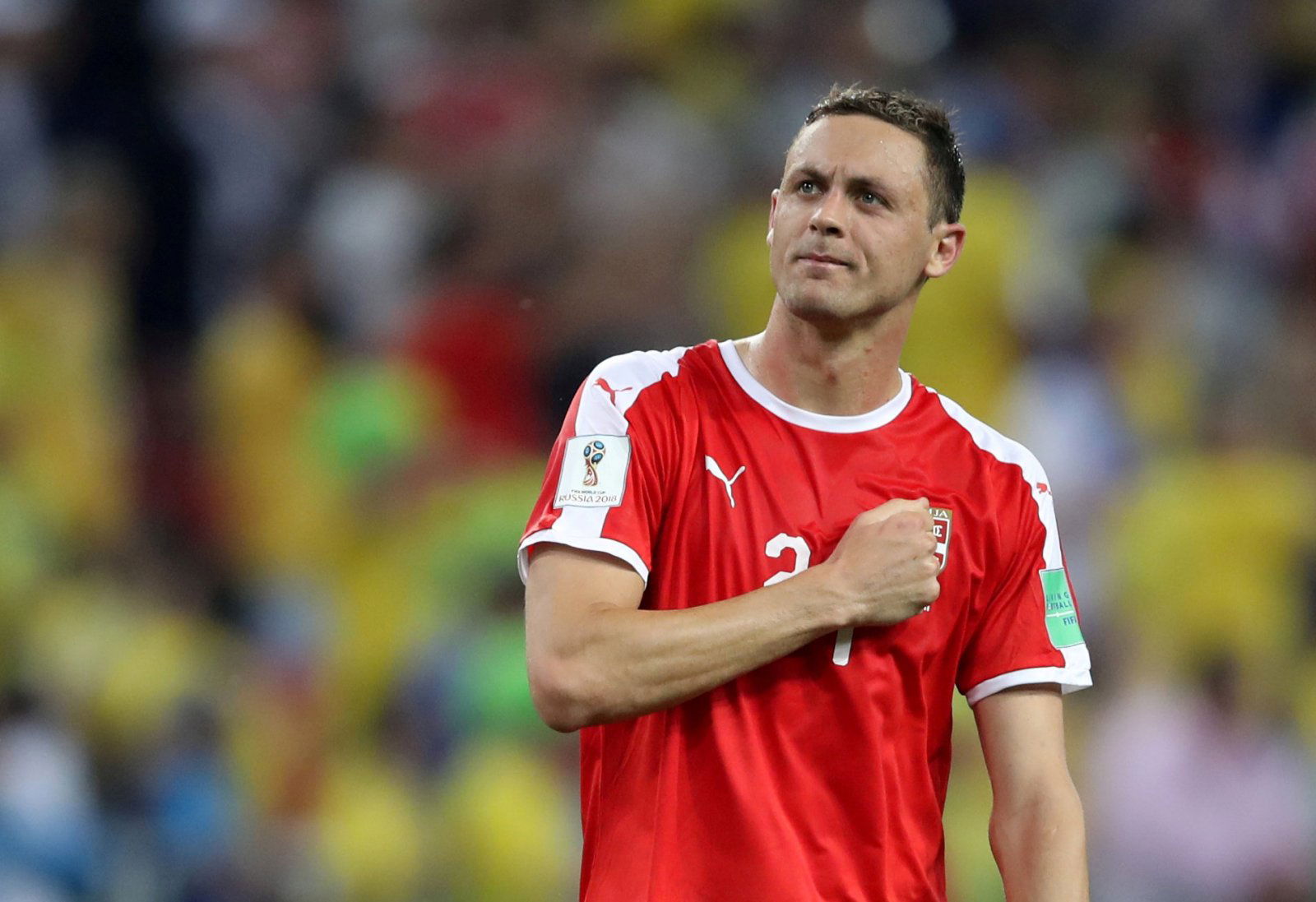 There is an ever-present feeling looming over Old Trafford that Jose Mourinho is incapable of helping the club to rediscover their former glory days, and his recent comments following Man United's 4-1 pre-season defeat against Liverpool last night have served to intensify the pre-existing pessimism.
Mourinho was in his typically grumpy and obnoxious mood last night following United's pre-season defeat, and his comments have angered certain sections of the supporters. The Portuguese manager explicitly slated Anthony Martial for failing to return to the USA following the birth of his child in France, further intensifying the rumours which have linked him with a move away from Old Trafford.
However, Mourinho's update regarding Nemanja Matic's injury problem has provided the supporters with another huge cause for concern, as he admitted that the Serbia international will miss the start of the season after he underwent surgery on an injury he sustained during the World Cup.
Following a debut season in which Matic thoroughly impressed in United's anchor role, it's no wonder that the supporters have turned out in their numbers to express their concern over his reported absence.
The United fans on Twitter have rather predictably flocked to call for Mourinho to leave after their pre-season humbling against a potential title rival, and there were plenty of others who suggested that Matic's absence will ultimately prove to be a huge blow in their bid to clinch the biggest prize in English football.
Here's what the Man United fans have had to say in response to Mourinho's Matic update on Twitter…
JOSE has nothing to offer us, we're doomed

— Morris (@sixstus24) July 29, 2018
We are getting relegated

— Dan McNeice (@dxnmcneice) July 29, 2018
this is a very bad news

— 13 Black Ferrari (@guccinolly) July 29, 2018
And so begins José Mourinho's famed "third season self-destruct tour". Strap on your seatbelts, we're in for a ride.

— Sandeep (@S1NGHN3SS) July 29, 2018
Mourinho already giving excuses before the season starts. Im tired of him, he has to go. Im sure this is part of the reason his assistant left. Damn

— Brown OG! (@SeGzyB19) July 29, 2018
— Jason Miller (@J_Mils81) July 28, 2018
We are finished

— Brede de Mancunian (@asaad_utd) July 28, 2018
Bailly, Valencia smalling, matic , Rojo and dalot injures.
Pogba, Young, lindelof, Rashford, Jones , lingard, all coming late.
So the start itself is done.

— Brede de Mancunian (@asaad_utd) July 29, 2018
Oh god

— Marcüs (@FredTheRedSZN) July 28, 2018