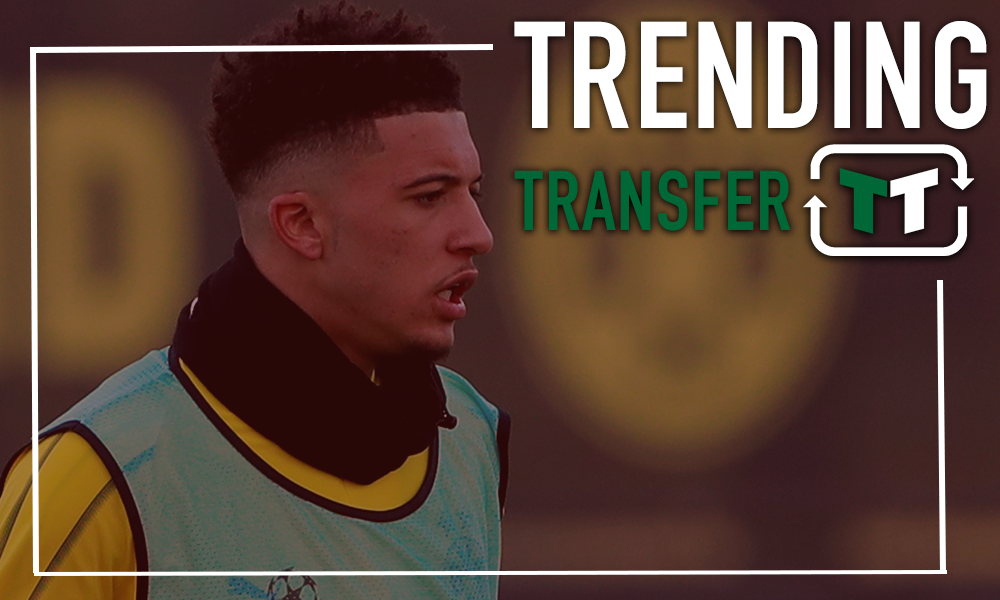 On the field, the last few months have offered Man Utd fans reason for real optimism. The Red Devils have really turned a corner since the departure of Jose Mourinho, and they're now in with a charge of finishing in the top-four. Not to mention, they also completed a remarkable turnaround against PSG, which shows just how quick they've risen from the ashes. 
However, off the field, their latest transfer target hints at a team that can't find the right formula. Indeed, according to the Independent, the Red Devils are keen on an £80 million move for Borussia Dortmund starlet Jadon Sancho. Of course, Sancho is a remarkable talent, and he's one of Europe's most exciting prospects – but that doesn't mean that this is what Man Utd need right now.
Rather, this just reeks of a team that is seeking well-known talent as they're in the midst of a bit of a panic. They've been underperforming for years, and they need to quickly turn things around. They've started that process this term, but highly-regarded talent in the summer is required.
In theory, then, a move for Sancho ticks the box, but long-term, this doesn't serve Man Utd nearly as well as they think it does. To the contrary, in fact, this just earmarks them as a team without a real plan in place.
This becomes particularly evident when you compare them to one of their Premier League rivals – Tottenham. As Man Utd have regressed in recent years, Tottenham have improved rapidly. In fact, the rise and fall of Tottenham and Man Utd respectively mirror one another remarkably, and so Spurs are a very interesting case study to consider.
Under Mauricio Pochettino, they've built a project that has already had brilliant results. They are, after all, now regulars in Europe, whilst they've also regularly put forth strong titles challenges, and that's more than Man Utd can say.
At the heart of their success has been their transfer policy. Unlike Man Utd, who favour expensive talent, Pochettino has seen fit to buy talent for cheap and then develop it within. That's led to remarkable success stories. Over the last few years, for example, players have been promoted from within or bought from elsewhere for minimal fees, and now, many of them are worth millions more. From Harry Kane to Dele Alli, Harry Winks to Kieran Trippier. And this doesn't include others, like Kyle Walker, who Spurs have already sold on at a huge profit.
Sure, a lack of big spending has held Spurs back at points, but it's clear that they have an eye on longevity, and Man Utd haven't had that. It's no surprise as a result, then, that they've struggled for consistency in recent years. Big money signings like Romelu Lukaku and Eric Bailly have delivered mixed results, and whilst Spurs have had their fair share of poor signings, they are few and far between, especially in contrast to Utd.
What's the lesson here, then? Well, it's that Man Utd need to assess their priorities. Is spending £80 million on an admittedly talented yet unproven player worth it? Could they, instead, look to the lower leagues for the next big thing? Or, even better, could they look within their academy at talents like Mason Greenwood?
Tottenham have managed to build a remarkable team in doing so, whilst at present, Man Utd just have a group of players. And it's easy to tell who has been more successful over the last 5 years.
–  Take a look at the rest of our Trending Transfer coverage on Man Utd's interest in Jadon Sancho by clicking here –
Like what the TT have on offer? Sign up for more notifications!