Manchester City fans call for Atletico in Monday's Champions League draw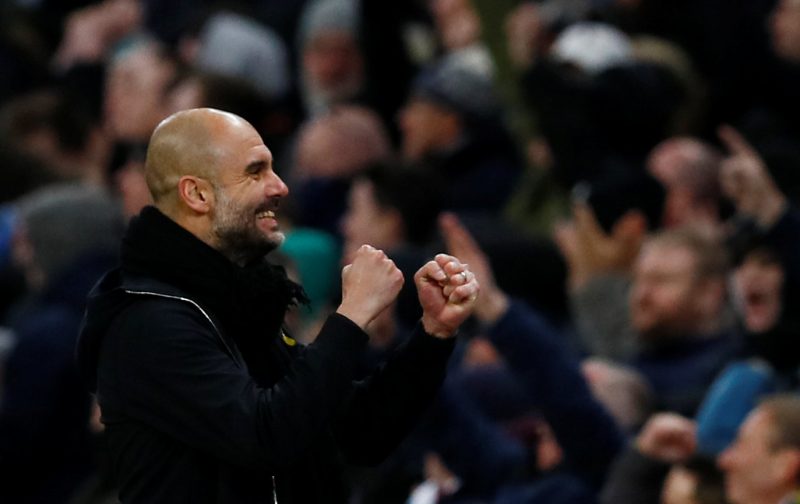 Manchester City confirmed their place at the top of their Champions League group last night as they overcame Hoffenheim 2-1 at The Etihad. That means that they'll be drawn against a side who finished runners-up in a different group, excluding English sides. With Ajax, Schalke, Roma and Atletico Madrid the options, the fans all want to be booking a trip to Spain in the new year.
It's going to be one of these four! ⚽️

Who do you want in the #UCL last 16? #mancity

— Manchester City (@ManCity) December 12, 2018
In the poll that the City fans put out, the supporters have just edged for Schalke, however, in the comments the calls for a clash between Diego Simeone and Pep Guardiola are relentless. The supporters have this expectation that their team can beat anyone, and ahead of Monday's draw this is no different, as the fans believe that Guardiola can set his side up to overcome anything that Europe has to throw at them.
Things aren't all rosy for the Citizens, though. The Sky Blues are currently 2nd in the Premier League to Liverpool and they id falter in their Champions League group against Lyon, drawing away and losing at home to the French side. That doesn't mean the fans have lost faith, though, and they all seem to think that if they do get their preferred draw of Atletico Madrid that they'll just stroll through the tie anyway.
You can read the excited City fans' calls for Atletico here:
Atletico vs city will be an interesting game

— Sanjay13 (@Cristian0esque) 12 December 2018
We want real test

— جابر ! (@jabor840) 12 December 2018
I'd like Atleti tbh. I want to see the boys test themselves and step into becoming a real European powerhouse.

— bryce (@AreNBreezy) 13 December 2018
Any of them, preferably Atletico

— Jack (@JackMarriott101) 12 December 2018
Atletico Madrid

— Dz_Architecte (@Ali_Ben88Ali) 12 December 2018
Atletico

— (@NisiMadridismo) 12 December 2018
Simeone from Spain

— A (@KDBflair) December 12, 2018
It seems pretty clear as to who the City fans want, and they'll all be counting down the hours until Monday morning's draw.