Manchester City
Manchester City fans on Twitter frustrated with club's failure to move for Kovacic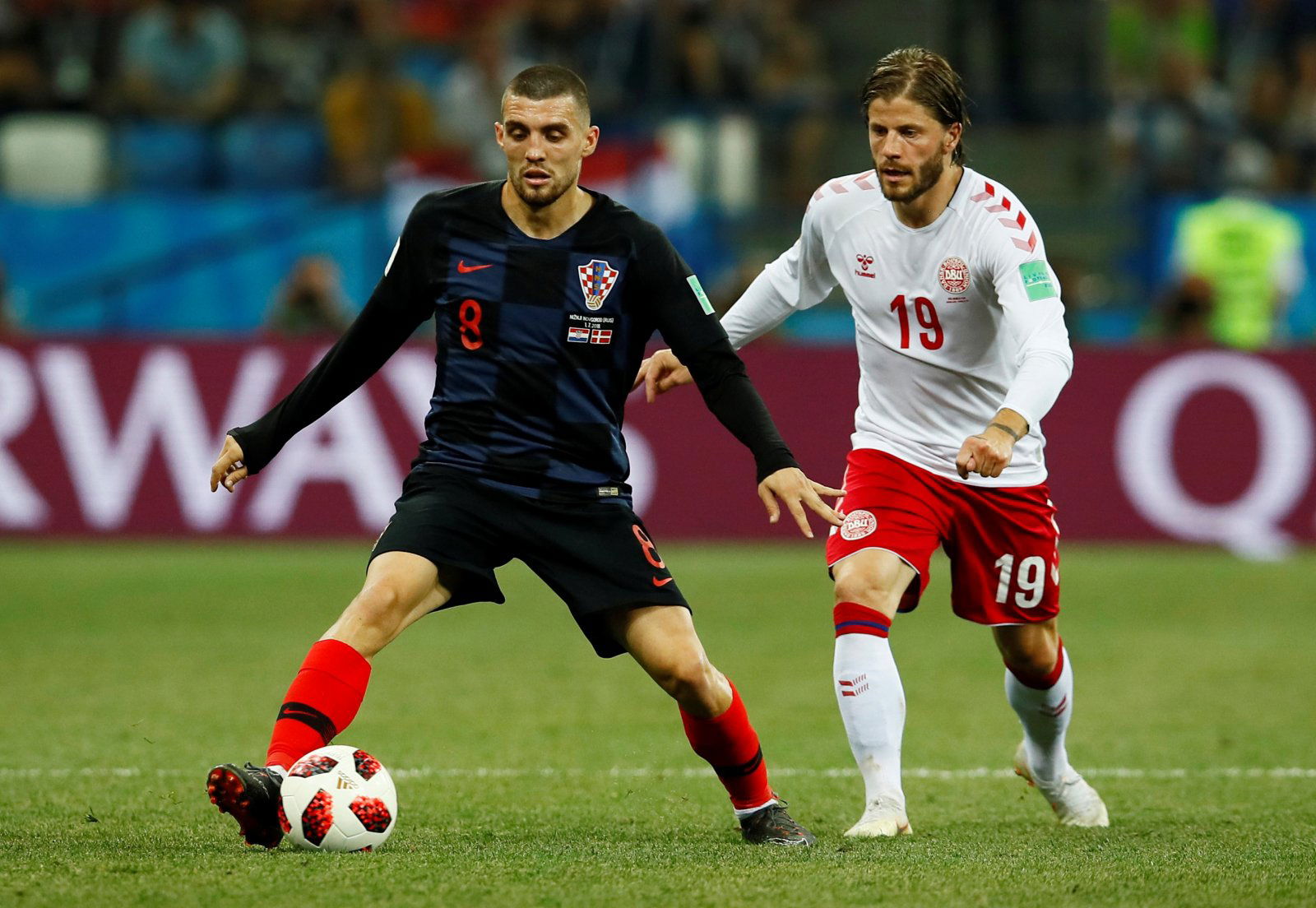 With transfer deadline day fast approaching, Manchester City are all but certain to go into the new season without having signed a new senior midfielder.
Defensive midfield was one of the areas of the Premier League champions' squad manager Pep Guardiola had hoped to strengthen, but the Spaniard's plans to do so were thrown into turmoil after Chelsea hijacked a deal for Jorginho.
Since missing out on the Brazilian-born Italy international, Manchester City have been linked with the likes of Miralem Pjanic, Thiago and Mateo Kovacic (via Goal). However, the club's interest in the trio has yet to materialise into anything concrete.
And while that could still change — however unlikely it may be — in regards to Pjanic and Thiago, a move for £27m-rated (via Transfermarkt) Kovacic can almost certainly be ruled out.
According to Marca, the Real Madrid midfielder is set to join Chelsea on loan for the season in a deal that has helped persuade the London club to finally let Thibuat Courtois depart Stamford Bridge for the Bernabeu.
Having already seen Jorginho join Chelsea, Kovacic's expected arrival at the former Premier League champions may frustrate some of the Manchester City faithful.
But even without Kovacic or the addition of another midfielder, the Citizens will head into the new campaign as clear favourites.
Have a look at what Manchester City supporters are saying on Kovacic below…
Are we really letting this 1 slip away?

— Declan Flaherty (@Decolski) August 7, 2018
They have like 2000000 players in midfield. Why do they need him? It feels like Chelsea and United only buy players that City need. Is this their way of stopping us?

— Stefan Radu (@stefanradu9) August 7, 2018
Txiki is a joke director

— Kevin Zhong (@mostkibin) August 7, 2018
No no no no

— neus (@itsneus) August 7, 2018
Why the duck aren't we sorting a loan out if they're willing

— Dirty Turk (@dario2739) 7 August 2018
Tixi masterclass once again.Real wanted too much money…what a joke,now Chelsea will just loan him

— BRAT NAVASA (@Brat_Navasa) 7 August 2018
Why we not all over this?

— OverTheBlueMoonFan (@UKlionfan) August 7, 2018
Wouldn't be a loan if it was City, Real would want about £50m at least.
How many midfielders do Chelsea need btw

— Matt Woolfenden (@OneEyedLycan) August 7, 2018
@ManCity hello txiki? Now its not funny anymore…

— c d (@kledippi) August 7, 2018