Manchester City fans on Twitter would love to bring in Old Trafford dud Memphis Depay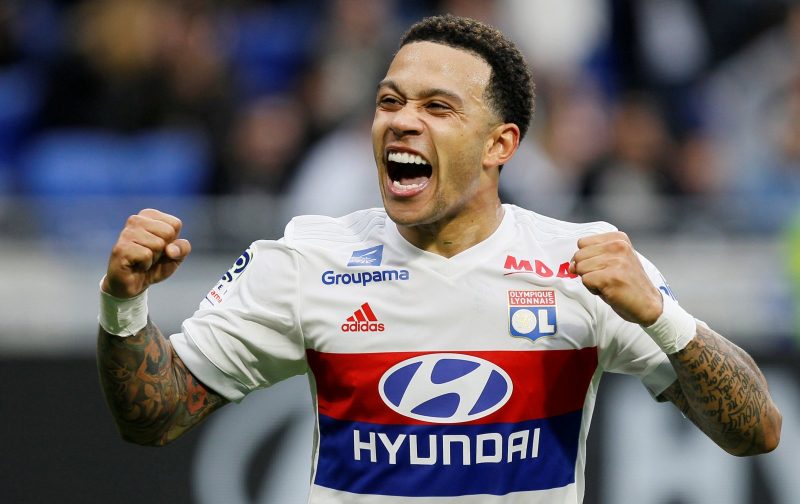 Manchester City have previously benefitted from signing former Manchester United players, and they could be set to do again in this window. Interest is slim on the ground, but Memphis Depay has claimed he's love to sign for a big club like Manchester City, whilst speaking to Helden Magazine.
Memphis Depay (Lyon) to Helden Magazine:

"Lyon is a big club, but not one of the five best in Europe. I want to go to a club like Real Madrid, Barcelona, Chelsea, Manchester CITY, PSG or Bayern. I want to go to a city that suits me, to a team that really wants to play football." pic.twitter.com/ti7bncZKgL

— City Watch (@City_Watch) January 29, 2019
If the Dutchman was to swap Lyon for Manchester City, he'd join an exclusive list of players including Kasper Schmeichel, Andy Cole, Carlos Tevez and Owen Hargreaves who have been Old Trafford regulars before ending up playing for their noisy neighbours City. However, this one would have more of a sting to it, as the rivalry between the two has become a lot fiercer as the Citizens have become a powerhouse.
If Depay was to leave, the chances are he would command a sizeable fee. However, he is still only 24-years-old and has been in incredible form for Lyon in Ligue 1 since joining the club in January 2017 from Old Trafford. His record of 70 combined goals and assists in 97 games for Lyon will be enough to put him on the Citizens radar, and from the sounds of things, The Etihad regulars would love to see him as their latest addition.
You can read the Sky Blues' calls for Memphis here:
Actually rate him and would be a menace under pep but he played for United and I don't know if city fans could move past it

— Ii (@EDCTEE) January 29, 2019
Just saying but imagine sane Depay and sterling front three.

— ً (@debrxyne) January 29, 2019
I'd be very tempted. Most impressed with him in the games against City.

— City 'til I Cry! (@tomritchiemcfc) January 29, 2019
As daft as it sounds I'd take him

— Tom Yates (@TomYates9820) January 29, 2019
Make it happen. He would fit in perfectly at City

— B L V Q J E S U S (@blvqJesus) January 29, 2019
Sign immediately

— Matthew (@mattybriggs1) January 29, 2019
I really want him at the club

— Nathan Jones (@NathanJ71148162) 29 January 2019
Get him he moved to United way too early.

— Brad Keller (@Bradkeller2117) January 29, 2019
The Citizens love the sound of bringing in Memphis Depay at some point, and with the player also interested all it needs is the club to act on it now.