Manchester City: Fans split over potentially re-signing Jadon Sancho after clause revelation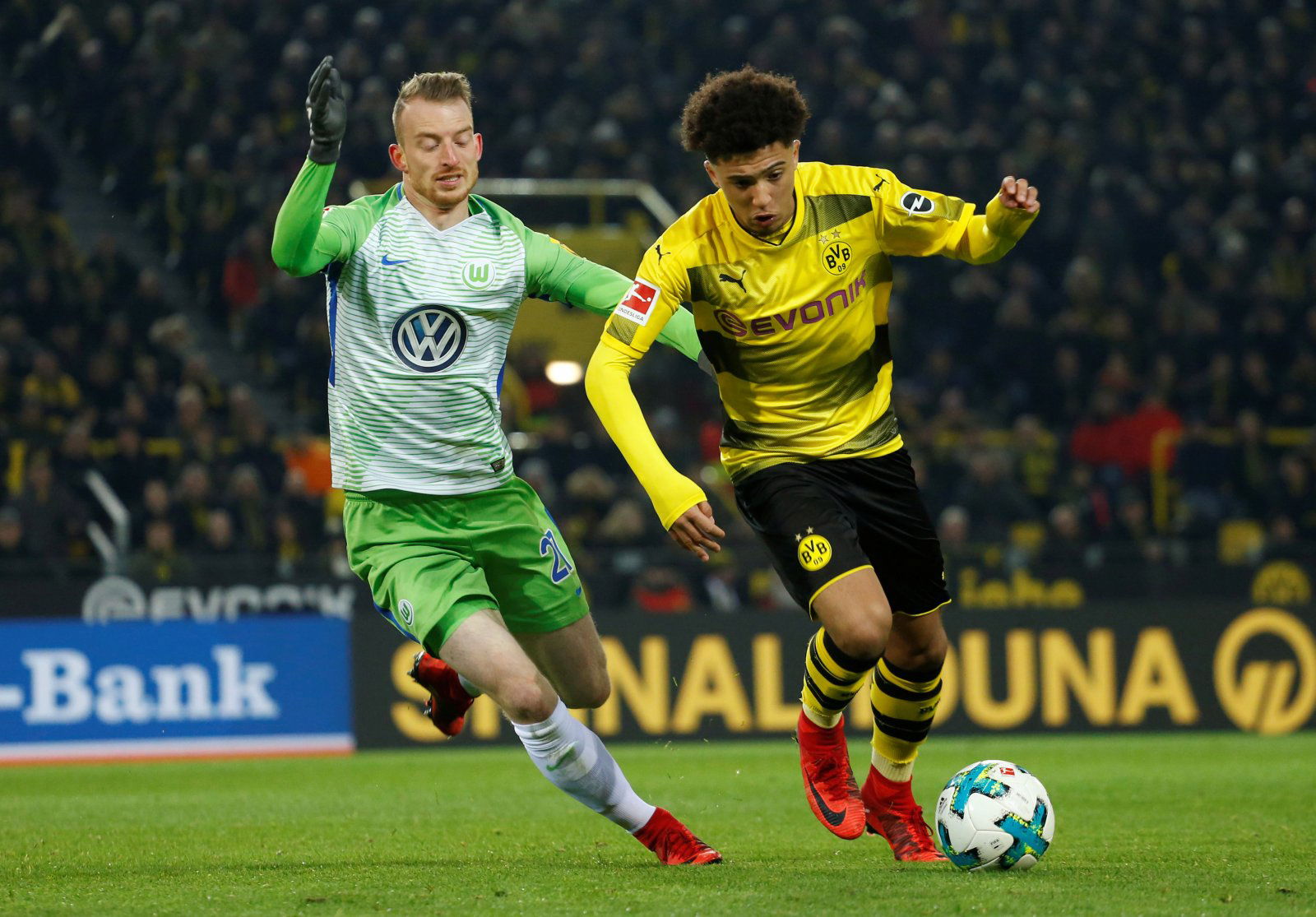 Following the news that Manchester City have an option of countering any transfer move made for Jadon Sancho in the future due to a contract clause, fans have debated whether they would have him back at the Etihad Stadium. 
According to a report from the Daily Mail, City inserted a contract clause when selling Sancho to Borussia Dortmund in 2017, which essentially gives the club an upper hand if they were to pursue the youngster in future – though he is thought to cost more than £100m.
The clause indicates that City must be notified when any club successfully bids for the youngster, giving the Citizens an opportunity to counter with an offer of their own.
While fantastic negotiating in itself, whether or not supporters would pounce on the opportunity is up for debate – with many fans torn over his ability versus the fact he opted to leave in the first place.
His ability is unquestionable, scoring 12 goals and assisting 17 others during his first full season in the Bundesliga.
Here's what City fans said in regards to the massive news:
Bring him in if sane leaves

— 🤴🏻 (@yung_gxd) November 4, 2019
Sell Sane in January and bring Sancho back in the summer!

— (@JMC_OfficiaI) November 4, 2019
@ManCity we can't miss him again we need him next season with raz foden and co

— 7adon Sancho (@7nicofst) November 4, 2019
Would never accept any player back that AWOL to begin with!!

— Stuart Carroll (@mcfcger81) November 4, 2019
I don't think, Sancho will come back under Pep. By leaving the club, he showed he lacks the right attitude to fight for a place in the line up like Foden and Eric Garcia do. To Pep, attitude means a lot.

— Reddington (@_Wewa_) November 5, 2019
Yes! Bring him back

— Daniel Alonso (@daniel_alonso_7) November 4, 2019