Manchester City
Manchester City should target Casemiro having seemingly missed out on Jorginho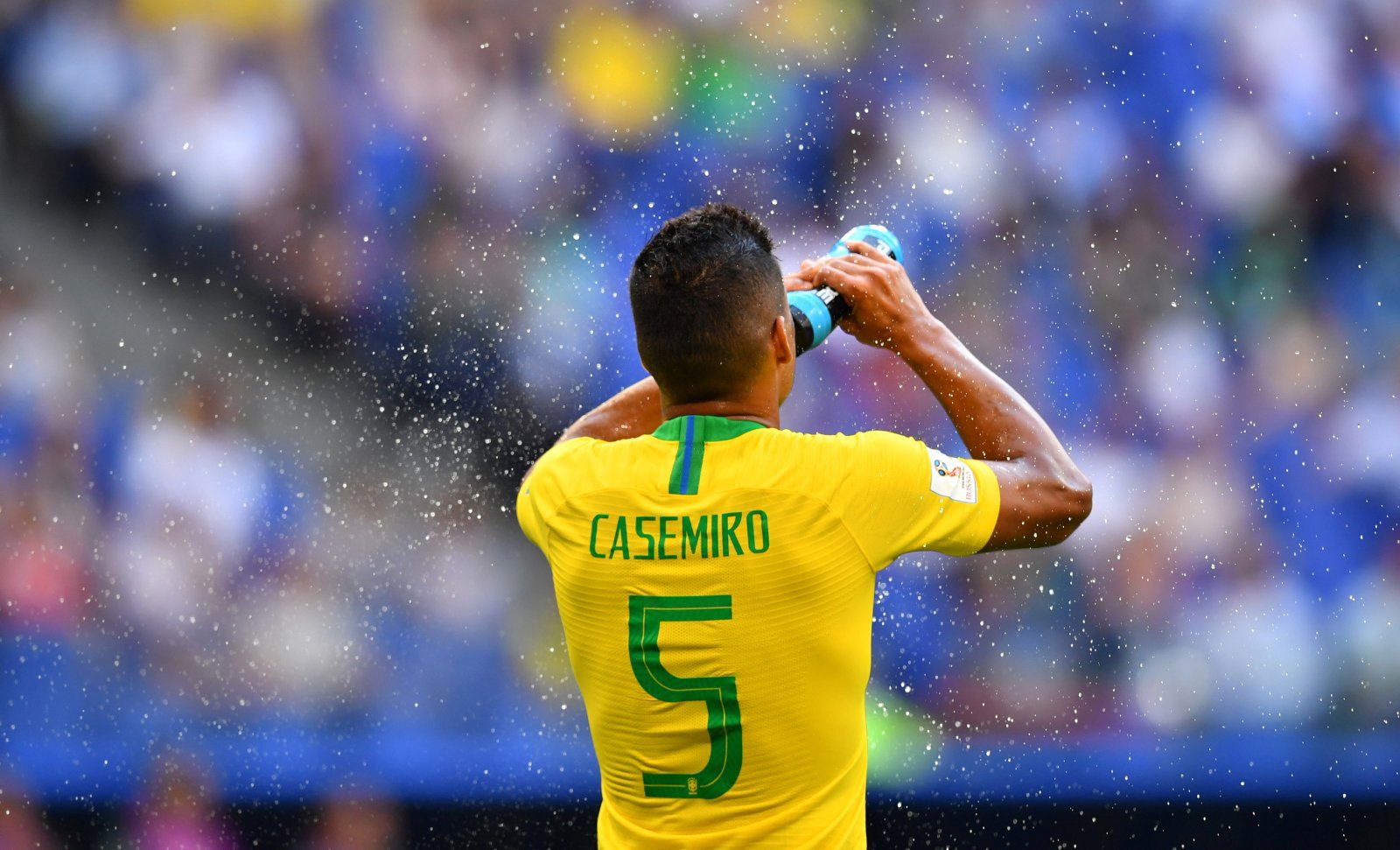 Manchester City had been hot favourites to sign Napoli midfielder Jorginho for weeks. However, the Brazilian-born Italy international is now set to join Premier League rivals Chelsea, according to multiple publications including the Evening Standard.
Manager Pep Guardiola was hoping for Jorginho to come in to provide competition for Fernandinho before eventually succeeding the 33-year-old, but the Premier League champions have been gazumped by the Blues and must now look elsewhere.
One possible alternative that has been mentioned is Mateo Kovacic from Real Madrid. The Daily Mirror reports Manchester City are strongly considering making a move for the Croatia international.
The Citizens, though, should break the bank and try to sign Kovacic's Real Madrid team-mate Casemiro instead.
Casemiro, who is valued at £54m by Transfermarkt, is not exactly the same profile of midfielder as Jorginho or Kovacic.
The Brazilian is more renowned for his tackling and ability to stop counter-attacks rather than his passing.
But with a player like Casemiro at the base of City's midfield, the likes of Kevin De Bruyne and David Silva could be given even further freedom to cause havoc in the opponents' half knowing the 26-year-old is covering behind.
Guardiola's focus, though, appears to be on a midfielder that can recycle possession and start attacks rather than a midfield destroyer.
Additionally, Real Madrid will not want to part ways with a player that has given the team so much balance, while Casemiro himself seems more than content with life at the Bernabeu.
Though, with the financial power they possess, very few transfer moves can be ruled out once Manchester City have their eyes firmly set on a player.