In our latest instalment of the Flashback series, we take a look back at a certain moment and look at how things might have changed those initial reactions.
If there was a watershed moment for the glut of trophies Manchester City have attained since their takeover some 11 years ago, it was probably the signing of Robinho in 2008.
Although, this wasn't how it was meant to be for the Brazilian. Robinho had looked all set to seal a move to Chelsea, but dramatically swapped the Blues for the Sky Blues in a shock twist that arguably changed the game as we know it on these shores.
City broke the British transfer record to land the forward, spending around £32.5m on the Real Madrid man, in a move which BBC's Phil McNulty described as 'a defining moment that changes football's landscape', around the same time the club's Abu Dhabi-based owners had taken over.
And how right he would turn out to be. Robinho later claimed to FourFourTwo that a technical error that allowed Chelsea supporters to buy a shirt with Robinho's name had irritated Real Madrid to the point where City were able to swoop in and steal him from their grasp.
In fact, the Blues were so close to securing his signature, he also infamously declared how happy he was to have joined them – whilst being presented as Mark Hughes' newest City signing.
While Robinho would do well to be remembered too fondly at Eastlands – lasting for two years with a loan spell at Santos towards his final months as a City player – he nevertheless ended his first season with a modest 14 Premier League goals, and the club were able to welcome the likes of Carlos Tevez and Emmanuel Adebayor as his second season at the Etihad Stadium turned sour.
So when the two teams meet this weekend, with Pep Guardiola's men searching for a third straight league title, while Frank Lampard's Chelsea have been curbed from spending in their usual manner thanks to their own wealthy owners, in many ways both clubs have had contrasting build-ups to the clash itself.
Although results-wise (and trophy-wise) it has been fairly similar, with Chelsea just a point ahead of Saturday's hosts, it seems as though Robinho's switch was something of an appetiser for the riches that would await City, with both clubs often in title contention ever since.
Can Manchester City still win the title?
Yes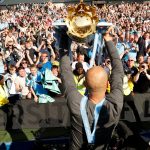 No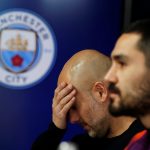 City fans, what went wrong for Robinho at the club? Share your thoughts and memories in the comments below!