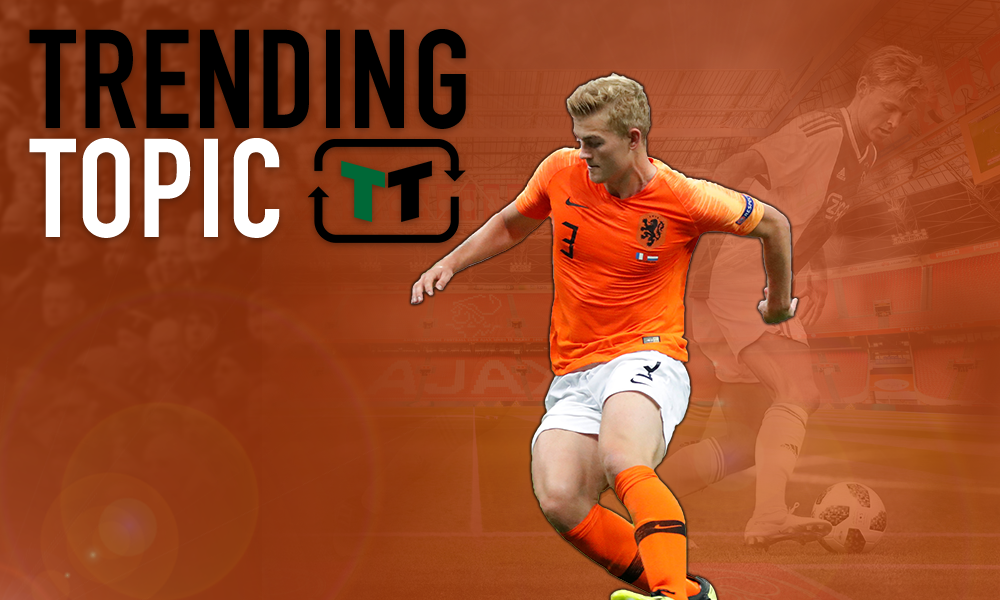 With Fernandinho now 33-years-old and Mousa Dembele into the final year of his contract at Tottenham Hotspur, both Pep Guardiola and Mauricio Pochettino are beginning to scout the market for new central midfield players to bring to their respective clubs. 
Manchester City had their heart set on signing Jorginho during the summer transfer window but they eventually missed out on their primary target to Premier League title rivals Chelsea. The manner in which Jorginho has started his career at Stamford Bridge suggests they truly missed out on a midfield gem, but instead of deliberating over missed opportunities they have turned their attention towards Julian Weigl, according to the Daily Star.
Meanwhile, Tottenham Hotspur have reportedly had a 50 million euro (£45 million) offer for Frenkie De Jong turned down by Ajax, according to Mundo Deportivo. The same report claims that Barcelona are expressing an interest in the talented playmaker but their opening offer has also been rejected by Ajax.
The problem for both City and Tottenham is that they will need to pay an extortionate fee to secure the services of their respective targets: Daily Star cite Borussia Dortmund's asking price as high as £68 million, whereas Mundo Deportivo's claim would suggest a sum totalling more than £45 million would be required to secure de Jong's services.
With these points to consider, it's fair to say that City would be wiser to move for de Jong over Weigl.
The reports suggest that both players will command astronomical price-tags, which is understandable given their potential. However, City would be wise to target de Jong as he possesses the potential not only to replace Fernandinho in an incredibly complex anchor role, but also to surpass the creative flair which Gundogan provides in midfield.
The advantage de Jong has is that he would join Guardiola shortly after celebrating his 22nd birthday if he completed a switch to Man City next summer, whereas Gundogan was just a few months away from turning 26 when he arrived at the Etihad.
In short, the 2-cap Netherlands international will have a 4-year advantage over the Germany international in which he will have the benefit of learning from a manger of Guardiola's expertise, giving him the best possible chance of blossoming into the world beating midfield playmaker he is widely expected to become.
Specialisation takes a back seat role of importance as fluidity is preferred by Guardiola in his free-flowing system and that should ultimately encourage City to target de Jong over Weigl: whilst Dortmund's holding midfielder is relatively rigid in his positioning, Ajax's prodigy has a tendency to roam into space and collect the ball in deep positions, in the final-third and even out wide.
After the Jorginho disappointment Man City need to ensure they make a shrewd decision in the market as they continue to search for a new midfield lynchpin and, if it boils down to a choice between Weigl and de Jong, there's no doubt they should opt for the latter.
Manchester City fans – thoughts on de Jong? Let us know below!