Manchester City: Fans rage at reports that two home games could be moved to neutral venues
A number of Manchester City fans were livid after reports emerged that they could lose two of their remaining six home Premier League fixtures.
PA reporter Simon Peach tweeted (via @SimonPeach) that the police have requested six of the 92 remaining top-flight matches, including the champions' home games against Liverpool and Newcastle, be moved to neutral venues on safety grounds.
The games to be played at neutral venues will be Manchester City v Liverpool, Manchester City v Newcastle, Manchester United v Sheffield United, Newcastle v Liverpool, Everton v Liverpool and the game in which Liverpool could secure the Premier League title https://t.co/Ap6BAQ0Hp3

— Simon Peach (@SimonPeach) May 29, 2020
This news comes off the back of a report from The Mirror that the Reds' derby clash against Everton could be moved to the Etihad Stadium to reduce the possibility of supporters congregating outside the designated venue of Goodison Park if the league leaders can mathematically clinch the title in that game.
An intense rivalry has developed between Manchester City and Liverpool in recent seasons, while some Premier League clubs have complained that the concept of moving league games to neutral venues compromises the integrity of the competition if teams lose out on home fixtures.
Would the Premier League lose integrity if some matches are switched to neutral venues?
Yes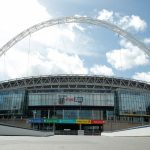 No
Unsurprisingly, these City fans on Twitter were fuming at reports of losing home advantage for two games, with one accusing the Premier League of "catering to Liverpool" and other calling the idea "dodgy":
I really don't understand the reasoning for this? Just seems dodgy https://t.co/gNwrg3t05q

— Charlie (@charlieeelliott) May 29, 2020
https://twitter.com/71hxrry/status/1266311909479010304
Catering to Liverpool as much as they can. Zero integrity 😡

— K.B🗡 (@KoBlack24) May 29, 2020
Why?

— Sean Jones (@SJones161) May 29, 2020
Ah yes, cause this is fair isn't it.

Ruins the integrity of the season

— PepBall (@GoldenBaldieSzn) May 29, 2020
Any reason why? Seems unfair to me

— Lee Wild (@LeeWild8) May 29, 2020
Just ruins the integrity of the season.

— ْ (@EliteEderson) May 29, 2020
Liverpool are gonna need a bigger asterisk.

— Steven (@StevenMcinerney) May 29, 2020
Man City fans, would you be angry if the home fixtures against Liverpool and Newcastle are moved to neutral venues? Comment below with your views!