Man City fans react to Kevin De Bruyne's injury update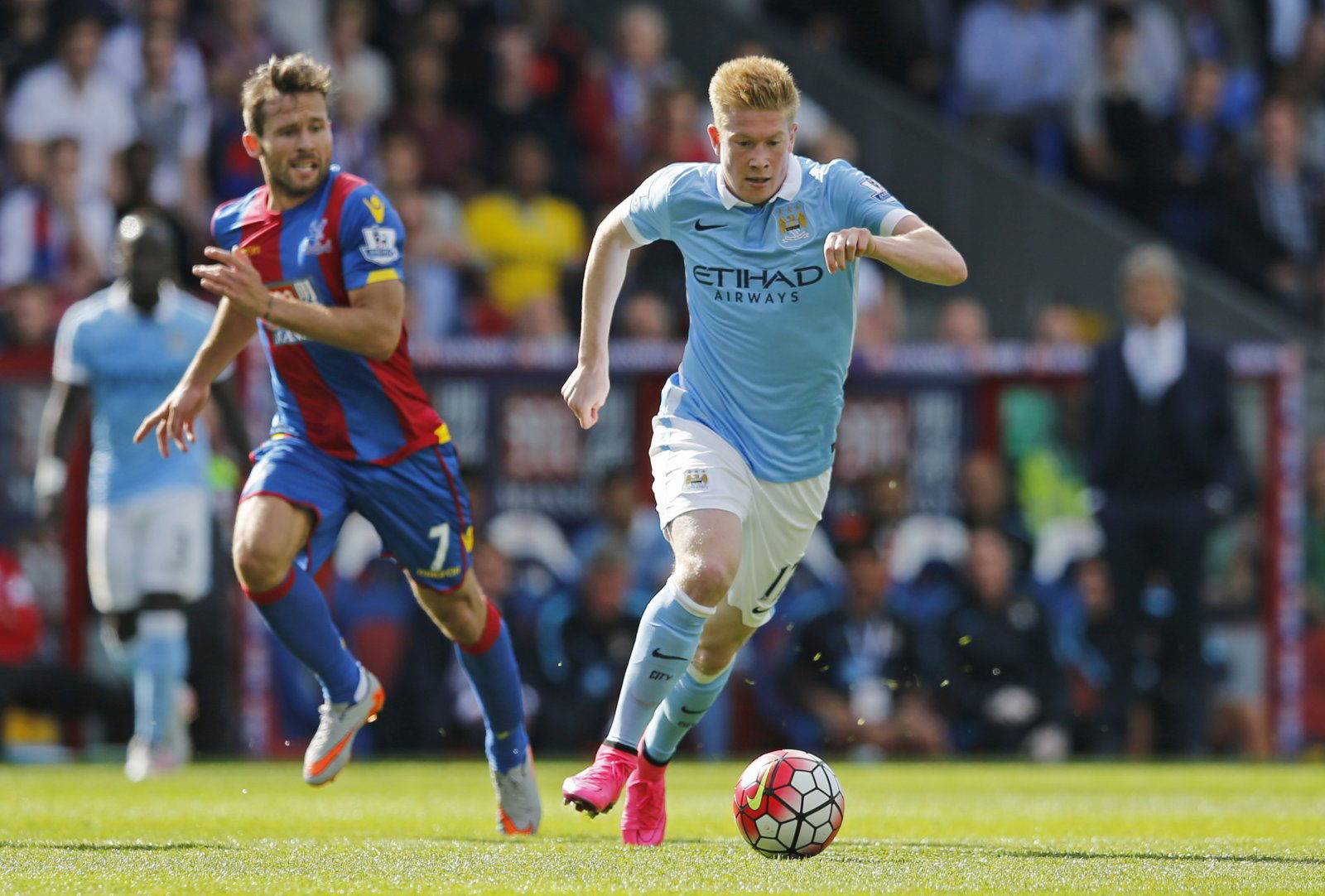 During the latter stages of Manchester City's comfortable 2-0 win against Fulham in the Carabao Cup last night, Manchester United loanee, Timothy Fosu-Mensah, appeared to land on Kevin de Bruyne's left knee.
It was the Belgian's first start for two months, as he had just returned to full fitness following an injury to his right knee at the start of the season, as Pep Guardiola's side ran out comfortable 2-0 winners over Fulham to reach the quarter-finals of the competition they won last season.
And The Daily Telegraph have exclusively reported that De Bruyne could be out for a month, meaning he misses next weekend's Manchester derby at the Etihad Stadium, as well as potentially five other games.
Kevin De Bruyne fears he will be out for at least a month after suffering a knee injury against Fulham last night. Huge blow to City. Will miss the Mcr derby and other games #mcfc https://t.co/t0J91rJAcq

— James Ducker (@TelegraphDucker) November 2, 2018
Unsurprisingly, this recent injury update has stimulated quite a reaction from several City fans on Twitter, with some feeling, given that they have retained their spot at the top of the Premier League without De Bruyne, they can manage just fine again in his absence…
"Huge blow" I highly disagree – we've done fine without him thus far

— Elkmann (@alextheswede) November 2, 2018
He's been virtually non existent this season , we'll be fine

— Henry Cheung (@impressions100) November 2, 2018
Dr Ramon Cugat, an independent doctor in Barcelona, has performed surgery on many City players during Guardiola's reign, and multiple Citizens fans feel that he can get De Bruyne back ahead of schedule, just like he did last time…
He'll be back before the next international break

— Yashay (@YashayM_) November 2, 2018
He'll be back by Monday

— Jack (@JackGrund) November 2, 2018
He'll be sent to the magicians in Barcelona and be back by the weekend.

— J (@Sayvadeee) November 2, 2018
Yet, despite the jokes, many City fans will be as disappointed as the player himself…
Nooooo KDB, Damn bad luck. Hurry back and he will be missed from derby.

— Matthew Miller (@MillerMattu) November 2, 2018
And one Manchester United fan even showed sympathy towards De Bruyne's misfortune with injuries…
Actually feel sorry for him, to return from a bad injury only to get injured again! Knee injuries can be career threatening

— Gaz John (@Gooney145) November 2, 2018
Man City fans… what do you think? Let us know!