Manchester City: Fans agree with Vincent Kompany that Champions League anthem booing should stop
Sky Blues legend Vincent Kompany has had his say on booing the Champions League anthem, with the Belgian thinking it should cease. 
Kompany, who won 12 trophies in total during his time at Manchester City, playing a crucial role in delivering the club's Premier League title haul, opened up over the tradition of supporters to boo the Champions League anthem following a hostile relationship with UEFA.
In a new book, titled 'Treble Triumph', the ex-City skipper highlighted his views on the supporters' stance (via Manchester Evening News).
The European footballing body has imposed numerous punishments and fines on the club since their arrival on the biggest stage in club football in 2011, with fans starting to jeer the anthem in response.
UEFA are also set to fine the club for alleged breaches relating to Financial Fair Play rules (The Athletic via Daily Mail).
However, the City legend appears to have appealed to supporters to end the tradition, with most fans appearing to concur.
The amount of respect Sky Blues supporters have for Kompany is unrivalled, but even without their former captain's influence, the movement could've been dying down naturally judging by their responses – with some diehard fans calling for an end to the 'small-time mentality'.
Here's what they said on Twitter:
Fans need to change.. Uefa ain't worth booing.. More we boo the more decisions will go against the team

— True city Fan ™ (@PatrickChitokwe) November 14, 2019
The "York away" mentality as I call it, needs to end, it's a small time mentality!! 👎🏻

— Stuart Carroll 🇬🇧 (@mcfcger81) November 14, 2019
I've thought this for a while UEFA would never risk City fans booing in the final with the whole world watching. It's also clear that referee's and var can control who gets there.

— ds (@daves393) November 14, 2019
Spot on , come on blues let's be the better people .

— Steve Brown (@Steve_Brown1969) November 14, 2019
As much as I dislike UEFA I couldn't agree more. City fans need to get up for Champions League games, make some noise and get behind the team. I'd happily not win the Prem this year if we could win the Champions League. City would be truly great then.

— Howard Hagan (@HowardHagan) November 14, 2019
Reading this almost made me think he was still at the club😪

— PackedMouse (@PackedMouse) November 14, 2019
Will Pep Guardiola leave Manchester City this summer?
Yes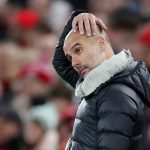 No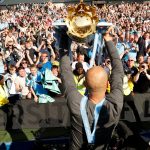 City fans, do you agree with Kompany? Share your own views below!