Manchester City: Fans angered by reports about possible resumption of Premier League season
A number of Manchester City fans have reacted angrily to reports over what players were told about the possibility of the 2019/20 Premier League resuming.
As noted by @City_Xtra on Twitter, The Mirror reported that Premier League players will be told this week that a return to action will be safer than going to supermarkets, in an attempt to reassure them that all health and safety concerns will be addressed in the ongoing Project Restart discussions.
#PremierLeague players will this week be told returning to training and games will be 'safer than going to the supermarket'.

That is to reassure players in talks about Project Restart amid fears about their health and safety in the coronavirus pandemic.

— Man City Xtra (@City_Xtra) May 10, 2020
As reported by Sky Sports, top-flight clubs will take government advice on board on how best to safely resume training, with the second week of June having been mentioned as a possible return date for the Premier League season.
However, a return to action could be complicated by a positive coronavirus case for a third Brighton player, while Manchester City striker Sergio Aguero has told Argentine TV that "the majority of players" are fearful about the league resuming as early as mid-June.
Do you think the 2019/20 Premier League should resume or be scrapped indefinitely?
Resume safely
Scrap it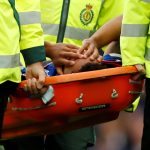 These Manchester City fans on Twitter hit out over the reported stance that a return to training would be safer than a supermarket visit:
Ahhhh, so they'll be lied to. 👍🏿😫

— David Medley (@MedleyDave) May 10, 2020
Disgrace

— Bren🚀🛸🪐🌠☪️🔭 (@Brengrahamm) May 10, 2020
Why take the unnecessary risk? It's not just the players it's groundstaff, cleaners etc. Getting ridiculous now, all this in the name of entertainment?

— Tom (@TheQuimbyJoe) May 10, 2020
Premier League are doing all they can to ensure their Golden Boys Liverpool win the league title

— King De Bruyne (@KhaihidDeBruyne) May 10, 2020
What about the folk who are needed to work at and operate training grounds and stadiums etc? Is it "safer than going to the supermarket" for them? Are the ground-staff, kitmen, chefs, cleaners etc even given a second thought by the PL? They all have families to go home to 🤷🏻‍♂️

— Pete Owen (@powen84) May 10, 2020
Food shopping is essential
Football isn't

— Tony Sergio Laporte 🐝 (@Gojairu) May 10, 2020
If true, disgusting! https://t.co/afn3fCcMcy

— Blue Tone – MCFC (@MCFCTone) May 10, 2020
Man City fans, do you think the Premier League can resume in the foreseeable future or should the season be abandoned in the interest of public safety? Join in the discussion by commenting below!