Manchester City: Fans boil over Dermot Gallagher's VAR verdict from Liverpool game
Following their devastating loss to Liverpool at the weekend, a match where Mohamed Salah, Fabinho and Sadio Mane grabbed the goals, a lot of Manchester City supporters seem to think the first goal was a result of poor refereeing – asking why VAR didn't get involved. 
Is VAR ruining football?
Yes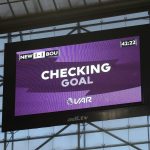 No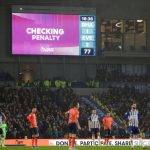 Bernardo Silva bagged a brilliant consolation goal later in the match after pressure, but the damage was already done, and despite having the lion's share of possession and repeatedly attacking the Anfield side, City came away from Liverpool with nothing to show for it.
In the midst of a result that may shape the outcome of the title race, although it is far too early to predict its impact, Sky Blue supporters have taken issue with the way VAR was implemented in that game – with many arguing Trent Alexander-Arnold should have been penalised for a handball before Liverpool broke away for their first goal.
As a result, referee Dermot Gallagher had his say on Sky Sports via City Xtra, stating: "He (Michael Oliver) has the feel for the game, he knows the speed the ball came, he was the one that went 'no (penalty)' and at that point it's an on field decision and VAR will never get involved."
Responding to the verdict, a lot of City fans are sceptical over the explanation, wondering how or why VAR wouldn't step in.
Outright lie

— MJ (@mcfcjafri) November 11, 2019
Dermot Gallagher absolutely embarrassing

— Out of the Caves 🇧🇼 (@OutOfTheCaves) November 11, 2019
"…and VAR will never get involved…"

In that one comment the lies of VAR are laid bare. It's not about 'getting the right decision' it's only about defending the referee from scrutiny. It's a free hit. Ref gets it wrong? VAR simply backs him up! It's a ludicrous situation.

— City 'til I Cry! (@tomritchiemcfc) November 11, 2019
Doesn't matter, it's a handball!

— 💎 (@PrimeBernardo) November 11, 2019
Dermot's struggling here tbf, pure waffling 😭😭

— Adie Mike (@AdieMike24) November 11, 2019
But Liverpool themselves were awarded a very similar penalty in the CL final – double standards.

— Andrea Blackwell (@andreaspur) November 11, 2019