Manchester City: Fans confused after Pep Guardiola's claims about performance at Arsenal
Manchester City fans were left dazed and confused after Pep Guardiola claimed after their 3-0 defeat of Arsenal that his side played better in their derby defeat to Manchester United a week ago.
While there were some fans who agreed with Guardiola's opinion, others were left astounded by the claim from the City boss, whose side were rarely in trouble against an Arsenal team who mustered just a single shot on target throughout the match.
Fans could not see the logic of Guardiola's viewpoint, with some surprised that the manager did not lead his post-match remarks with a positive having been beaten by their local rivals in their previous Premier League game.
As a result, some took to Twitter to voice their confusion over their manager's stance, with some criticising the Spaniard for thinking they were worse than when they fell at home to the Red Devils.
Below is a selection of City fans who presumably felt the team were much improved following their showing at the Emirates Stadium on Sunday evening:
Only Pep knows what he's talking about

— marek gucciano 1️⃣7️⃣ ⛵ (@LeRoiSan3) December 15, 2019
Say what!? pic.twitter.com/0A76Pxcgyb

— Real Talk Manchester City ⚽️ (@RealTalkMCFC) December 15, 2019
— Harris (@HarrisAhmed24) December 15, 2019
What about the defense my bro??

— AJ (@aronjoshi02) December 15, 2019
3-0 wasn't enough..

— Elijah (@elijahlevels) December 15, 2019
No wonder the players don't know if they are coming or going.

— Mgr Heating plumbing (@markgramsey) December 15, 2019
— Mohamed Abdulkadir (@mohamedamiin2) December 15, 2019
Wow

— (@bardo_8) December 15, 2019
Will Pep Guardiola leave Manchester City this summer?
Yes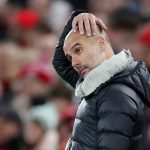 No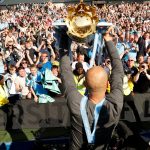 Man City fans, is Pep right – or should the team get more credit for their performance? Let us know what you think below!