Manchester City: Fans hit out at Liverpool over wanting Women's Super League season ended early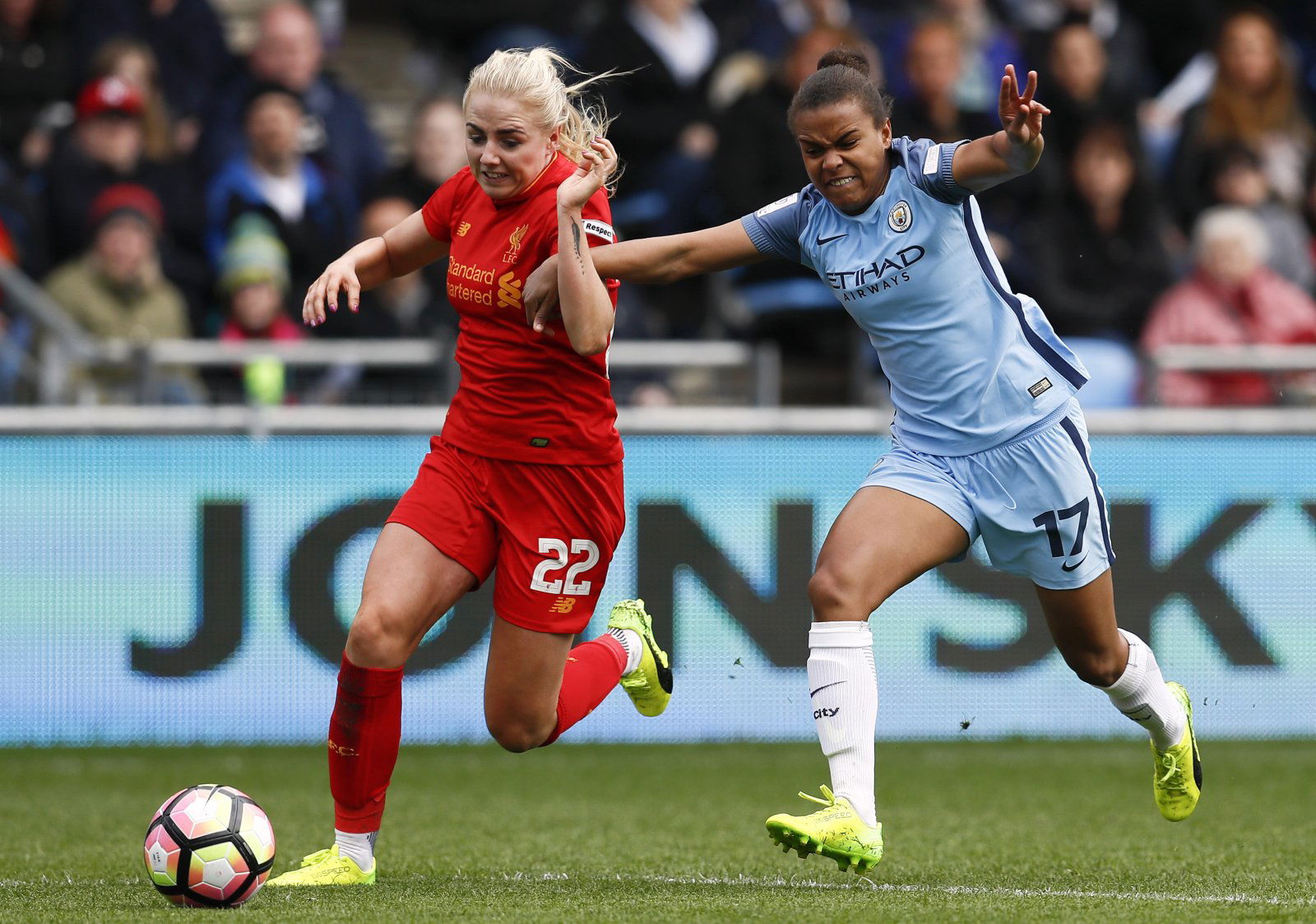 A number of Manchester City fans have hit out at Liverpool after the Anfield club reportedly voiced their opposition to resuming the Women's Super League season.
The Times reported that the Merseysiders are among several clubs who do not want the season to resume, fearing that it would compromise the safety of players amid the coronavirus pandemic, with club representatives due to present their views to the Football Association this week.
As noted by The Times, the league's bottom club Liverpool would still be relegated if the season was to finish on a points-per-game basis and would drop into the part-time Championship. By contrast, Manchester City are top of the Super League, one point clear of Chelsea. The story was later shared on Twitter by @City_Chief.
📰| A number of Women's Super League teams do not want the season to resume over fears that it would endanger player safety.

Liverpool, who are bottom of the league with six points from 14 games, are one of the clubs with concerns.

[The Times] pic.twitter.com/GsV86LWyGY

— City Chief (@City_Chief) May 4, 2020
The situation facing Liverpool's women's team is in stark contrast to that of their men's side, who have a 25-point lead at the top of the Premier League. Understandably, many of their supporters are very eager for the men's division to return and be played out to its conclusion.
These Manchester City fans on Twitter duly lashed out at the Merseysiders over their calls to end the women's season early, with one City supporter slamming the Anfield club as "victims of everything". Here is a flavour of the reaction from some of the Cityzens faithful:
LOL!
Liverpool: for the men's team: "We have to finish the season no matter what!"
Also Liverpool: for the women's team: "No way we can finish the season. Safety first!"

— Ngozulu Matondo 🇩🇴🕉️ (@ajagbeadewole) May 4, 2020
Whatever hsppened to sporting integrety LFC?

— Moonbeams Little Sister (@MoonbeamsLittle) May 5, 2020
Oh no. We can't harm Liverpool. They are footy royalty.

— Jim Jeffries (@jamesj1278) May 5, 2020
Haha 😂😂

— E l i K e m☘️ (@BwoyGud) May 4, 2020
Yea, Liverpool😂😂😂

— Samurai Thug 🇰🇪 (@mboya_wisdom) May 4, 2020
These morons will never understand irony. The victims of everything who take responsibility for nothing.

— Helmet Fingerblast (@HFingerblast) May 5, 2020
Man City fans, what do you make of Liverpool's calls to end the Women's Super League season? Have your say by commenting below!