Manchester City: Plenty of fans question Guardiola's attitude after derby defeat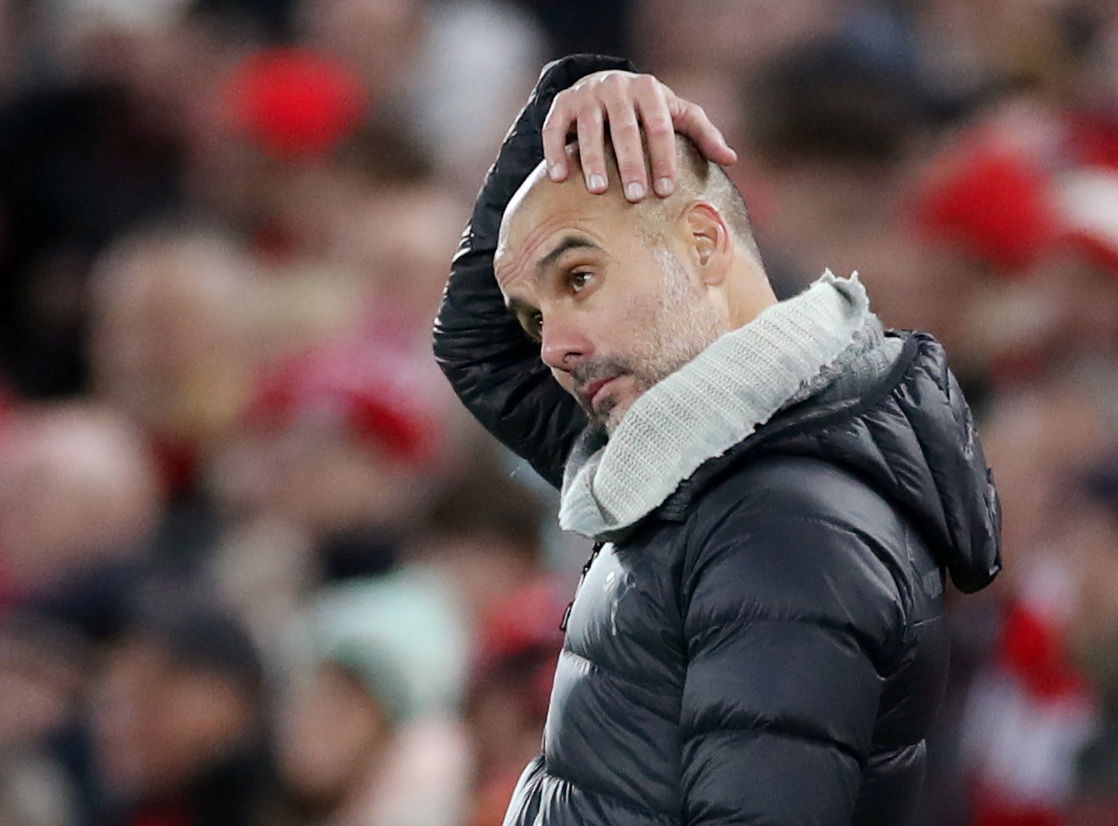 Manchester City's 2-1 defeat to Manchester United on Saturday now leaves Pep Guardiola's side 14 points away from Liverpool in the title race, so the chances of them retaining their title seems almost impossible. They've won just two of their last five games in the league and some fans are growing frustrated with their manager.
In Guardiola's post-match comments, he complimented United's quality and claimed: "We will try to learn for the future." He also went on to say that "in all the games we have played this season, we have played how I want us to play", so it's understandable why City fans will be concerned with their manager's attitude and reluctance to tweak his team. The results haven't been good enough, yet it seems the manager is happy with the way games are playing out, which is the complete opposite to the fanbase's thoughts.
The club's official Twitter account posted Pep's comments to their page and many fans were quick to criticise their manager for his attitude towards the defeat. They questioned whether Guardiola learns from his mistakes and some even labelled him arrogant.
PEP 💬 The norm isn't winning all the leagues – sometimes you lose.

The important thing is to not give up. In all the games we have played this season, we have played how I want us to play.

— Manchester City (@ManCity) December 7, 2019
You can see some of their reactions to the tweet below:
Change something. Don't set up the same way for every game! You ain't learning nothing!

— Michael Abu (@abumichaeli) December 7, 2019
Pep: you're wrong, mate. Stop sugarcoating. They were not good.

— The Bertieful South MSc🐝 (@BertiefulSouth) December 7, 2019
do we actually ever learn pep?

— Bright Joseph (@BlossomsMinds) December 7, 2019
Yes. Its time to change the tactics. These few games have been the same. Lots of down the flanks and crosses, lack of attacking creativity and speed, they're all spaced out and far frm one another. Its about time Pep! Lets do this! #together

— Yan (@yanmcfc) December 7, 2019
How many times will Pep say will learn? Hemust stop the arrogance. We need a strong cetre back.

— Mchangani Chikusi (@MChikusi) December 7, 2019
Pep has to drop his ego & admit his 'tactical experiment' failed. Opponents now can clearly see the weakness & are slowly becoming predictable in our attack. Using DM as center backs is not working just pure luck at times. Bring in Foden & Mahrez more often to instill freshness

— Zain Abrams (@ZainAbrams) December 8, 2019
Man City fans, what did you think of Pep Guardiola's post-match comments?