Manchester City: Fans ridicule Gordon Taylor's suggestion of shorter halves if Premier League resumes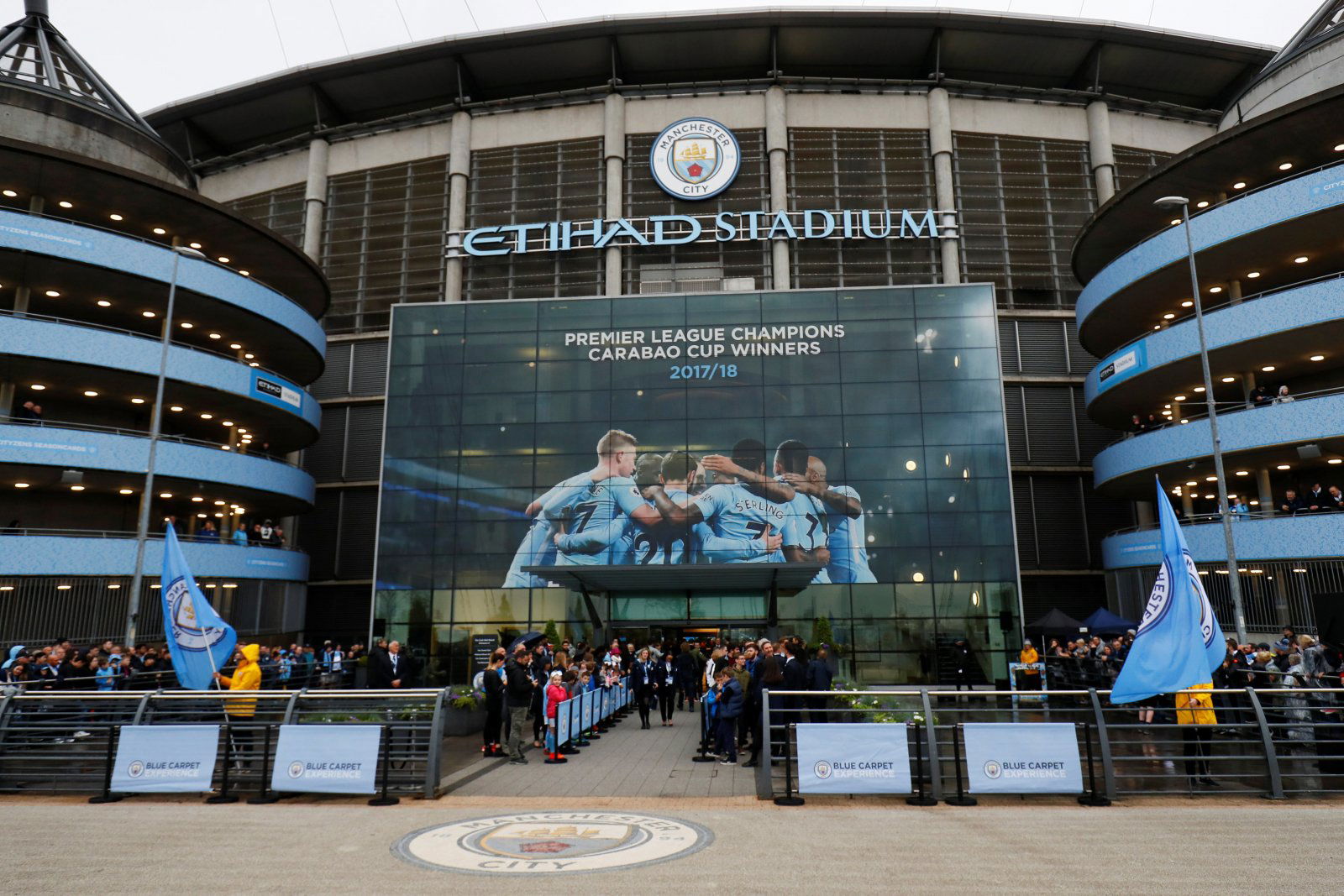 Plenty of Manchester City fans have voiced their disagreement with a proposal to play shorter halves in matches if the Premier League resumes.
BBC reported that PFA chief executive Gordon Taylor has offered the suggestion of reducing the length of games to less than 45 minutes a half, should the top flight recommence next month. That news was later shared by @City_Chief on Twitter.
📰| Professional Footballers' Association chief executive Gordon Taylor says halves of less than 45 minutes are being considered when football resumes.

[@BBCSport] pic.twitter.com/C8ZpaatkyA

— City Chief (@City_Chief) May 5, 2020
Speaking on BBC Radio 4's Today programme, Taylor said that players are "concerned" about their safety if the league resumes amid the coronavirus pandemic and insisted that they would need to be satisfied that they can return safely before taking to the pitch again. [via BBC]
In an interview with Argentine TV channel El Chiringuito [via BBC], Manchester City striker Sergio Aguero admitted that "the majority of players" are fearful about returning to action on the proposed 8 June resumption date, which would necessitate a return to training in the next two weeks. Should the season resume, there is a firm possibility that Pep Guardiola's team would relinquish their title to leaders Liverpool, who need only six points from their nine remaining fixtures to be crowned champions.
According to Sky Sports' Kaveh Solhekol, the Premier League is hoping to return next month with the remaining fixtures to be played behind closed doors at "between eight and 10" neutral venues. Meanwhile, Gary Neville had suggested that the English top-flight season could be completed overseas in a location where the threat of COVID-19 is minimal.
These Manchester City fans on Twitter hit out at Taylor's suggestion of shorter halves, with some calling it "laughable" and "ridiculous". Here is a flavour of the reaction from some of the Cityzens faithful:
The desperation to get this season finished is laughable. You may as well just get the best fifa player from each team and let them play it out on fifa 20! (PS4 please)

— stewart greatbanks (@bluestew68) May 5, 2020
Just when you thought the ideas couldn't get any more ridiculous

— Eve76543 (@sarahwithingto5) May 5, 2020
Yet another crazy idea

— Andrew Rollason (@rollason_andrew) May 5, 2020
Just don't resume 😂

— . (@EncoreSeb) May 5, 2020
Next it's gonna be a game of heads and volleys are going to be played in order to complete the season

— MCFC_OK (@MortimerCTID) May 5, 2020
For social distance reasons,can the two captains just play Kerby instead

— JP⚽️Pepchester🏆🏆🏆🏆 (@jpollard9320100) May 5, 2020
Man City fans, what did you make of Taylor's suggestion to play shorter halves when football returns? Comment below with your views!