Manchester City: Fans salute Kevin Horlock after his tweet about Premier League promotion in 2000
Plenty of Manchester City fans lavished praise on the club's former midfielder Kevin Horlock after a tweet he shared on Thursday (via @Kevinhorlock6).
Yesterday marked the 20-year anniversary of City's win away to Blackburn which sealed promotion to the Premier League just 12 months after they came up from the third tier following the epic play-off final triumph over Gillingham, in which Horlock scored.
Wow 20 years ago today,often over looked due to the importance of 99,but blues took over Ewood Park that day and with their unwavering support helped the players get this fantastic club back to where it belonged 💙 CTID https://t.co/WSkL62apuM

— Kevin Horlock (@Kevinhorlock6) May 7, 2020
As per Manchester Evening News, the Cityzens only needed a draw at Ewood Park to seal their top-flight return after a four-year absence but ultimately ran out 4-1 winners despite being a goal down with only half an hour to play. Shaun Goater, Mark Kennedy and Paul Dickov were all on target for the visitors while Christian Dailly's own goal added to the party.
Horlock, who played for the club for six-and-a-half years between 1997 and 2003, was involved in both promotion campaigns and also featured in the Premier League for them. He ended his time at Maine Road with 44 goals in 233 games.
Who has been Manchester City's best player this season?
De Bruyne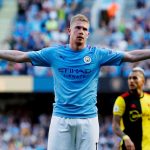 Aguero
Sterling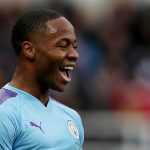 Other (comment below)
These Manchester City fans on Twitter continue to hold the 47-year-old in huge regard and showed their appreciation for his contribution to their Premier League return in 2000:
Thanks Super Kev 👍👍

— Horlocks Sweet Left Peg (@BigHardDave1) May 7, 2020
Brilliant day👍I often think where we would be now without these days you guys really were the root of it all 💙forever grateful to every of you 👏👏#NeverForget

— Val Bennion (@Valbenn1) May 7, 2020
Tell you what Kev. The other day/week you were saying how you weren't in the same league as De Bruyne. Do you not remember your assist for the Goat for our equaliser? That's up there with anything De Bruyne has done

— Chris (@CQMCFC) May 7, 2020
Another day for heroes SuperKev 🔵

— Paul Edgerton (@paulpf66) May 7, 2020
Thank you for the fantastic memories Kevin forever in our hearts

— Tony Cheetham (@TonyCheetham1) May 7, 2020
I love our ex players 😍😍😍😍😍

— Moonbeams Little Sister (@MoonbeamsLittle) May 7, 2020
Man City fans, what did you make of Horlock during his time at the club? Share your comments below!