Manchester City: Fans slam Paul Merson over his comments about John Stones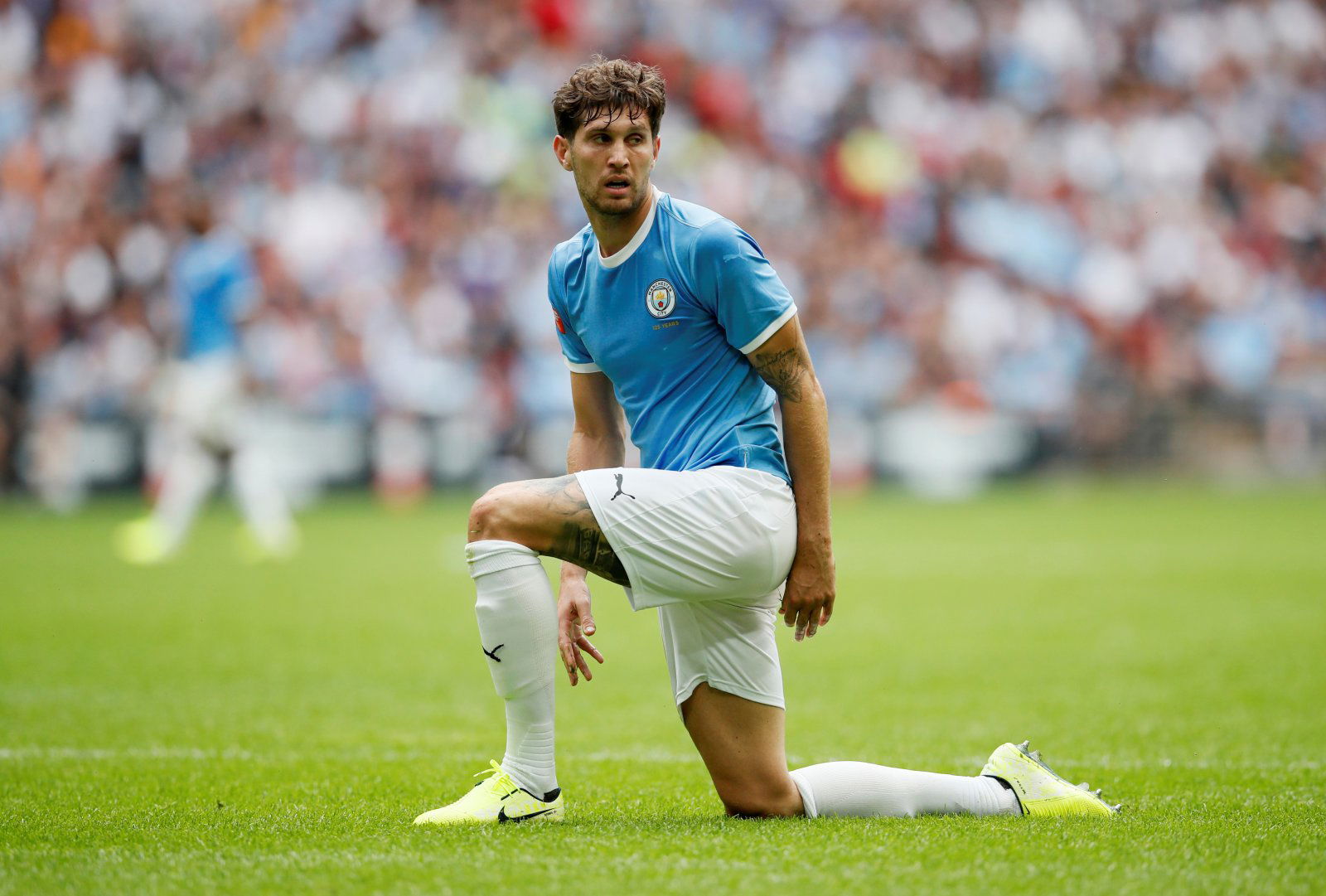 Sky Sports pundit Paul Merson believes that John Stones' omission from the Manchester City team that started against Crystal Palace on Saturday signals that "it really doesn't look good" for the England defender at the club.
The 25-year-old, who came off the bench at Selhurst Park for his first appearance in five weeks following a muscle injury, was not risked from the start, with Pep Guardiola instead opting for defensive midfielders Rodri and Fernandinho in the centre-back positions against the Eagles.
The unorthodox centre-back duo restricted Roy Hodgson's team to seven shots in that game and, as noted by @City_Chief on Twitter, Merson did say in his Sky Sports column that the pair played well.
| Paul Merson:

"Rodri and Fernandinho did well at Crystal Palace but you wouldn't want to play them together at the back for the next 28 games.

If you were John Stones you'd want to be leaving now, wouldn't you? In my opinion he's fit to play." pic.twitter.com/uu8NhUaO0x

— City Chief (@City_Chief) October 22, 2019
However, he feels that Stones does not have the trust of Guardiola if the manager chose two defensive midfielders to start ahead of him in his natural position, even allowing for his recent injury.
Merson said: "A holding midfielder is not a centre-half. This lad is a £50m defender. It's not like he was always there, and Pep just doesn't fancy him as a player – a bit like Mesut Ozil and Unai Emery – it's not like that at all.
"I would say that decision is the final proof that Pep just doesn't trust Stones anymore. It really doesn't look good for Stones." [via Sky Sports]
These Manchester City fans on Twitter strongly disagreed with the pundit's comments about Stones:
Yes because paul Merson's opinions matters. He's a walking meme. Remember what he said about Kevin de Byrune

— Casey7 (@Caseybear10) October 22, 2019
@PaulMerse doesn't know what he's talking about. Said KDB wasn't world class…. clueless.

— Elvistheblue (@costelload) October 22, 2019
What would Paul know about footballers and there thoughts, he's one of the worst pundits around

— Tony Lee Currie (@TonyLeeCurrie) October 22, 2019
Forgot Merson is constantly on City's training ground and knows every players fitness levels

— 1894 (@RodriBiscuits) October 22, 2019
When did Merson get a job as a City team doctor?

— Mike Weathers (@TheCartel14) October 22, 2019
Good job we have Paul Merson as our club doctor.

— Andy Knowles (@handyandy4) October 22, 2019
One of the most clueless pundits around

— A$AP Weetabix (@WeetabixA) October 22, 2019
Do you agree with Merson's opinion about Stones? Let us know your thoughts in the comments section below!