Manchester City: Fans want Riyad Mahrez to be first-choice right-winger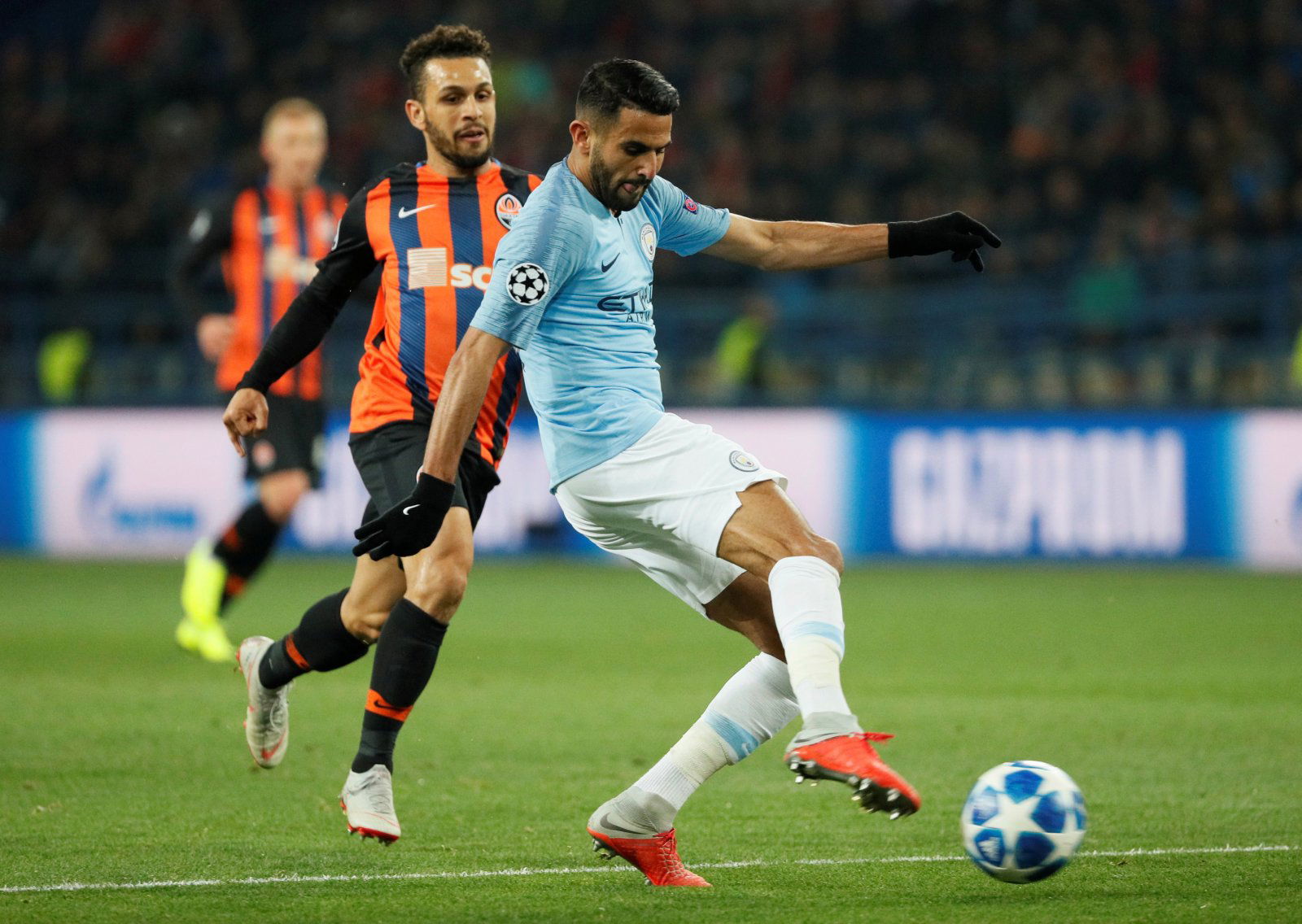 Riyad Mahrez's 24th-minute goal set Manchester City on their way to a 3-0 win over Shakhtar Donetsk in the Champions League last night. [via Sky Sports]
The Algeria winger also ended the game with an assist, setting up Ilkay Gundogan's goal to make it 2-0 to the visitors shortly before half-time. [via Sky Sports]
In addition to his contribution last night, the 28-year-old has provided three assists in the Premier League already this season, but has started just two of their five league matches so far in 2019/20 and had 308 minutes of game time. [via TransferMarkt.co.uk]
Mahrez's main competition on the right-wing has been Bernardo Silva, who has started three of their first five league games and played for 347 minutes so far this season. However, the Portugal forward has only one goal and one assist to his name in 2019/20 and had to be content with a late appearance off the bench against Shakhtar.
These Manchester City fans on Twitter feel that Mahrez should be Pep Guardiola's first-choice right-winger instead of Bernardo Silva:
Mahrez looks like he might be better than bernardo this season. Find a way to play him more and still make bernardo happy with his game time

— T H A T O (@Smartboii00) September 18, 2019
Bin Gundo to bench, Bernardo in the Midfield. Mahrez is gonna take that RW.

— Footballism (@Footballism16) September 18, 2019
Imagine not being happy with Mahrez in the lineup. He's been far better than Bernardo so far this season.

— Samuel Houghton (@Sam_DH_MCFC) September 18, 2019
Mahrez goal and assist. He deserves more starts. Better on the RW than Bernardo

— Charles (@charlesdynasti) September 18, 2019
Also, Mahrez needs to be a starter from now on. Play Bernardo in midfield.

— Alberto Buckley (@Abuckley000) September 18, 2019
That rw is mahrez's spot from now on, bernardo doesn't look fully fit yet

— VAR OUT (@its_tha_mob) September 18, 2019
That's Mahrez spot now sorry Bernardo

— Les Owens (@GoodKidManCity) September 18, 2019
Mahrez on the RW is locked. Put Bernardo in Silvas/Gundogan's place

— Rajko (@rajkosuave) September 18, 2019
Do you think Mahrez or Bernardo Silva should be Manchester City's main option on the right wing? Join in the discussion by commenting below!