Manchester City might be approaching their most important ever summer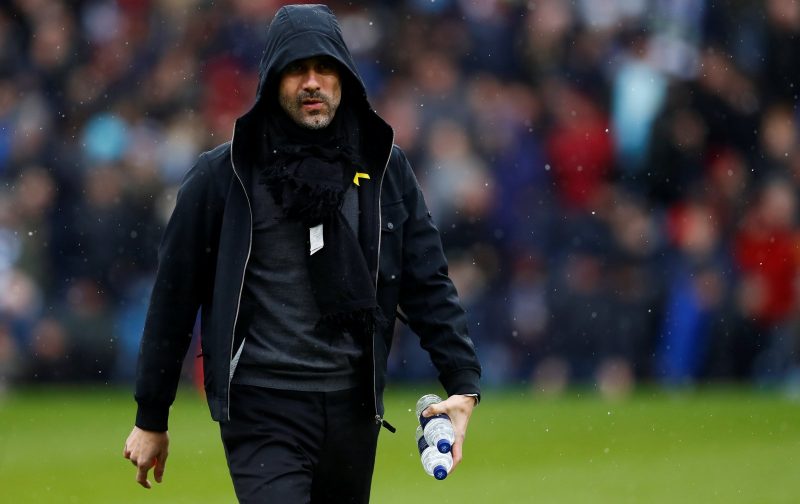 Manchester City will go on a £350m summer spending spree according to the Daily Star and it would be needed if rumours of a looming transfer ban are true.
The Sun reported last month City could face a ban similar to that imposed on Chelsea for their recruitment of young overseas players. Like Chelsea, they could appeal the ban and then have the summer to buy players in preparation for when the hammer finally drops.
This means it could be a huge summer for both clubs, and City have some key areas they need to strengthen.
They need a replacement for arguably their most important player, Fernandinho, and a new centre half to replace the ageing Vincent Kompany and similarly ageing but less-capable Nicolas Otamendi. Indeed, they also need a new back-up goalkeeper with Claudio Bravo now 35-years-old and current number two Aro Muric not up to scratch.
Oh and we mustn't forget they also need yet another new left-back despite spending around £50m on now-injury prone Benjamin Mendy, who's the only natural option at the club.
And breathe.
So, that's quite a list for Guardiola to tick off before a possible ban is in place. They didn't do enough business last summer and that could come back to haunt them if they can't pull off the deals they want to this time around. Guardiola has another two seasons on his contract after this one and wants to create a dynasty at the club, but that won't be possible without buying the right players.
Fighting on all four fronts as Guardiola consistently aims to do means their squad must be watertight.
It must be able to cope with injuries to key players such as Kevin De Bruyne and Aymeric Laporte and also cope with the usual fatigue faced by playing a game every three days. It's a tough ask, but get it right and City could set themselves up for an era of dominance in England and maybe even Europe.
The success of the long-term plan City have in could well rest on this summer if a ban is imposed after it.
So no pressure Guardiola, but this could be the most important summer of the club's history.