Manchester City's Luka Jovic chase is terrifying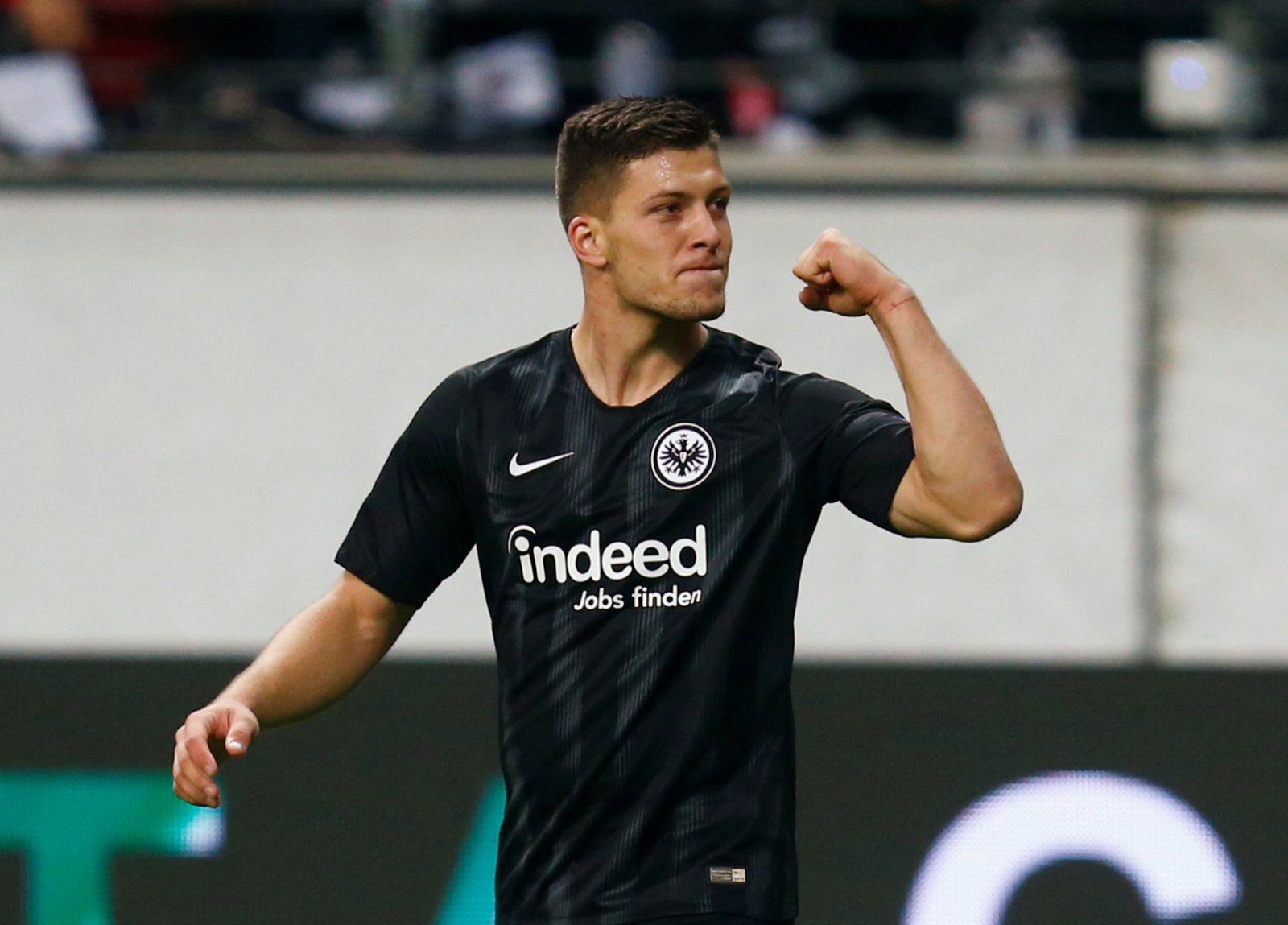 Bundesliga top scorer Luka Jovic is the next man to be linked to the Premier League and what a player he's looking to be.
According to the Daily Mail¸ Manchester City are keeping tabs on Frankfurt's revered young for Luka Jovic.
The current champions certainly aren't short of forward talent in their squad but are again looking to expand their impressive roster with the 21-year old Serbian, who has a remarkable return of 21 goals in 31 games this term, the next on their list.
Jovic, who is currently on loan from Lisbon giants Benfica, could be signed for an absolute snippet at the end of his deal, with Frankfurt likely to activate the relatively tiny £6m buyout fee.
It's anyone's game after that.
Real Madrid are also thought to be interested in the player as a suitable replacement for ageing Benzema. But the allure of the playing in the Premier League under Pep Guardiola may be too much to turn down.
Bundesliga's top scorer is in esteemed company with the likes of Robert Lewandoski, Marco Reus, Yussuf Poulsen and Paco Alacer all trailing.
Jovic made his debut at just 16 years and 156 days old and became former side Red Star's youngest ever goal scorer just five minutes into his debut.
He's renowned for having a deft touch particularly inside the box where he's recorded averaging 2.2 shots a game (whoscored.com). And despite standing at 5ft 9 is particularly handy in the air as well, winning on average 1.5 duels per game.
So, how would he compare to Gabriel Jesus, another man likely to lead City's attack on their hunt for total domination in the years to come?
Well, they're very similar players. Both have made a name for themselves for being positionally astute, and both are considered amongst the top-rated prospects in the world.
Jesus has struggled with injuries in the past, however, which places the hardened Jovic ahead of him in that sense.
There's also his record in Germany to consider.
The young forward has excelled in a competition often considered to be similar to the Premier League in its progressive approach to attacking football.
If City land Jovic they've got a serious talent on their hands for years to come.