Manchester City fans take to Twitter to demand Foden start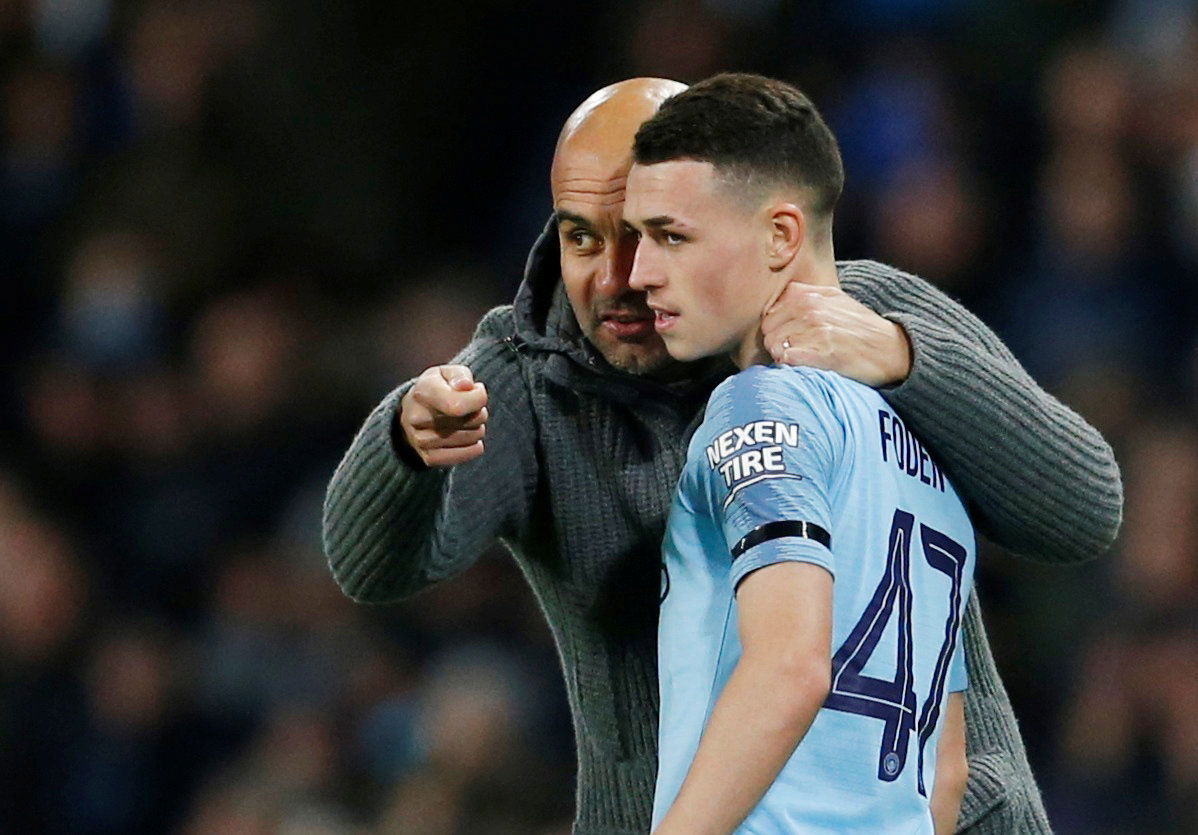 Pep Guardiola may be the best manager in the world at the moment, but he doesn't always keep the Man City fans happy. The Citizens have got their second-leg tie against Schalke in the Champions League tonight and as they go into the home leg with a lead they've been calling for Phil Foden to start, something that they're not confident will happen.
Pep Guardiola has nurtured some incredible players into what they are today. In his time at Barcelona, he made Lionel Messi the world beater that he currently is, whilst with Bayern Munich and now Manchester City he's seen the likes of Joshua Kimmich, Raheem Sterling and Leroy Sane excel. However, the Sky Blues now want Foden to follow the same path, starting with game time tonight.
If Foden does start then it will surely send shockwaves amongst the City fans. In the young Englishman's 22 appearances for the club this season, only eight of those have been starts. Tonight, though, would be an incredible chance for the 18-year-old to make it nine starts, as they face a horrible out-of-form Schalke side with a 3-2 aggregate lead at The Etihad, a game where the fans believe Foden can thrive.
Taking that into account, you can read the Citizen's calls for a Foden start here:
If Garcia should start, Foden should as well start https://t.co/tbPGyH4pGY

— Odinga (@Kojo_Etihad) March 12, 2019
Pep wont do it because he's a dickhead, but I'd start Foden and Garcia tomorrow. We're easily going to win

— CityFan98 (@De17Bruyne) March 12, 2019
I'd start Jesus. Also, I can't see García starting, but I'd LOVE it if he did. Would also love to see Foden, but we all know what's going to happen… https://t.co/NOc04fKxkm

— Jonathan Morris (@JZMorrisEsq) March 11, 2019
Jesus and Foden must start tomorrow. Else we riot.

— MCFC OK! (@Peps_Era) March 11, 2019
Foden to start instead of Silva. He runs for days and will show that he deserves the start. Don't think he will but I want him to start.

— (@ItsinSaneLeroy) 11 March 2019
Foden should make a CL start in the RO16 for the first time in ages. Only right

— Tact (@Mescudy) March 11, 2019
yep foden should defo start.

— ¿ (@JSHlad) March 10, 2019
The Sky Blues want nothing more than to be cheering on Foden from the start later this evening and would love to see how he fares in a Champions League knockout round tie, even if there is less pressure than usual given the circumstances.