Manchester United: Fans blast the players after reports they got 'upset' at Ole Gunnar Solskjaer
Manchester United fans have blasted the players after Ole Gunnar Solskjaer made less than complimentary comments about them.
Is this the worst Manchester United team in the Premier League era?
Yes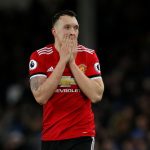 No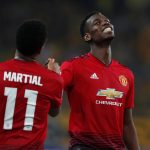 According to The Mirror, Solskjaer said that he needed to 'sort their heads out' after the defeat to Newcastle United at the weekend. The comments are not thought to have gone down well with some of the first-team squad with reports the players are 'upset'.
According to the publication, there also remain doubts from several senior players over the tactical acumen of the Norwegian.
United are winless in their last three league games, with their last win coming against Leicester City on the 14th of September.
The loss to the Geordies extended the club's winless run away from home to 11 games, matching the run recorded back in 1989.
Upon reading the report from the Mirror, fans criticised the players as they took to Twitter to voice their disapproval.
Here is a selection of tweets from the Old Trafford faithful:
they're upset! try being the mugs that pay your wages to watch you play.

— Lee (@Bridgart) October 7, 2019
Trust some of our players are BASIC

— PS_20Times (@PS_20Times) October 7, 2019
seriously? it begins….

— Q (@juwongowild) October 7, 2019
I don't think Ole gives them something too complicated. Simply the players are unwilling to follow through. Because they all have their personal agenda. At this point they aren't worried about the club but how much more money they can get paid.

— Jared Jared (@JaredxXxPlagues) October 7, 2019
I swear they said that with Jose

— Hans Louis (@valdo1008) October 8, 2019
Aww da babies are upset cos Ole told da babies da twuth!

— DMC (@DazMac91) October 8, 2019
This Man Utd form is depressing I'm rolling up to these games seeing the same thing over and over I hate to say it but watching rival teams play is more enjoyable

— WezzaHD (@Wezza_HD) October 7, 2019
Manchester United fans, what do you think about the players getting 'upset'? Let us know your thoughts!