Manchester United: Fans have no confidence in Ed Woodward to sign Timo Werner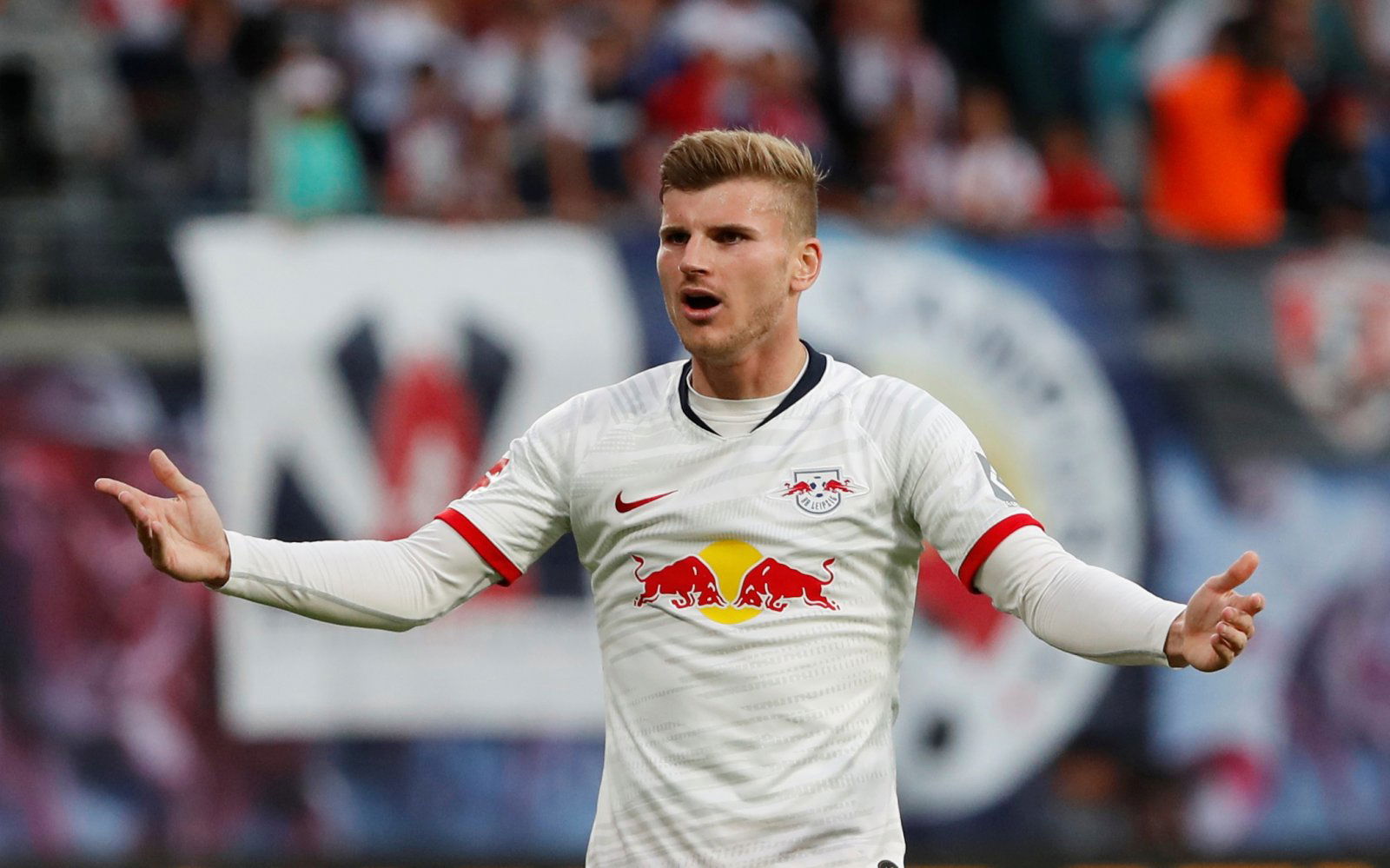 Manchester United's failures in front of goal have been well documented this season, with them scoring just 13 from 11 Premier League games. Marcus Rashford has come under fire for not being the number nine that Ole Gunnar Solskjaer envisaged when he sold Romelu Lukaku to Inter Milan for £58.5m, but they could have found a new main man in Timo Werner.
The Mirror reported that United have sent scouts to watch every game he's played for Red Bull Leipzig this season and believe they're prepared to hijack Liverpool's attempts to take him to Anfield. The 23-year-old scored nine goals from 10 appearances in the Bundesliga this season and has taken an average of 7.7 shots per game compared to Rashford's five goals in 10 appearances and 2.7 shots per game.
Man United news aggregator United Xtra relayed the report on Twitter, mentioning the club's scouting activity. Despite fans showing they'd love to see Werner in a United shirt, most of them believe Ed Woodward wouldn't be able to pull the deal off, and some even suggested their chief executive had leaked the rumours to soften the blow of the 1-0 defeat at Bournemouth on Saturday.
United are ready to sign Timo Werner in January. United have sent scouts to watch him in every game he has played this season for Leipzig. #mufc [Mirror]

— United Xtra (@utdxtra) 2 November 2019
You can see some of their reactions to the tweet below:
Bagged 3 goals and 3 assists today, which means that we won't sign him and rely on Greenwood who only has 10 minutes off the bench every now and again

— Taz ❄️🔴 (@Tarum_7) 2 November 2019
Surprise surprise after an embarrassing defeat Woodward is leaking transfer rumours

— AndyRobertsLUHG🇸🇦 (@AndyRobUnited) 2 November 2019
— FPL Maestro (@XxFPLMaestroxX) 2 November 2019
We have sent scouts.

Means we signing Callum Wilson in January then.

We are Manchester United.

Only Brexit players shall be signed under the deluded DNA of Ole.

— Phil (@PhilRyanMUFC) 2 November 2019
Where have we heard this before 🤔🤔 pic.twitter.com/wnHuQwlSvj

— chris kay (@chriiskayy) 2 November 2019
Scenes when he curves us to end up with Klopp.
You hate to see it.

— Ijezie Emeka (@ijezie_emeka) 3 November 2019
Man United fans, who do you think you need to sign to challenge for the title again?