Manchester United fans on Twitter could not get enough of their lineup as Dalot started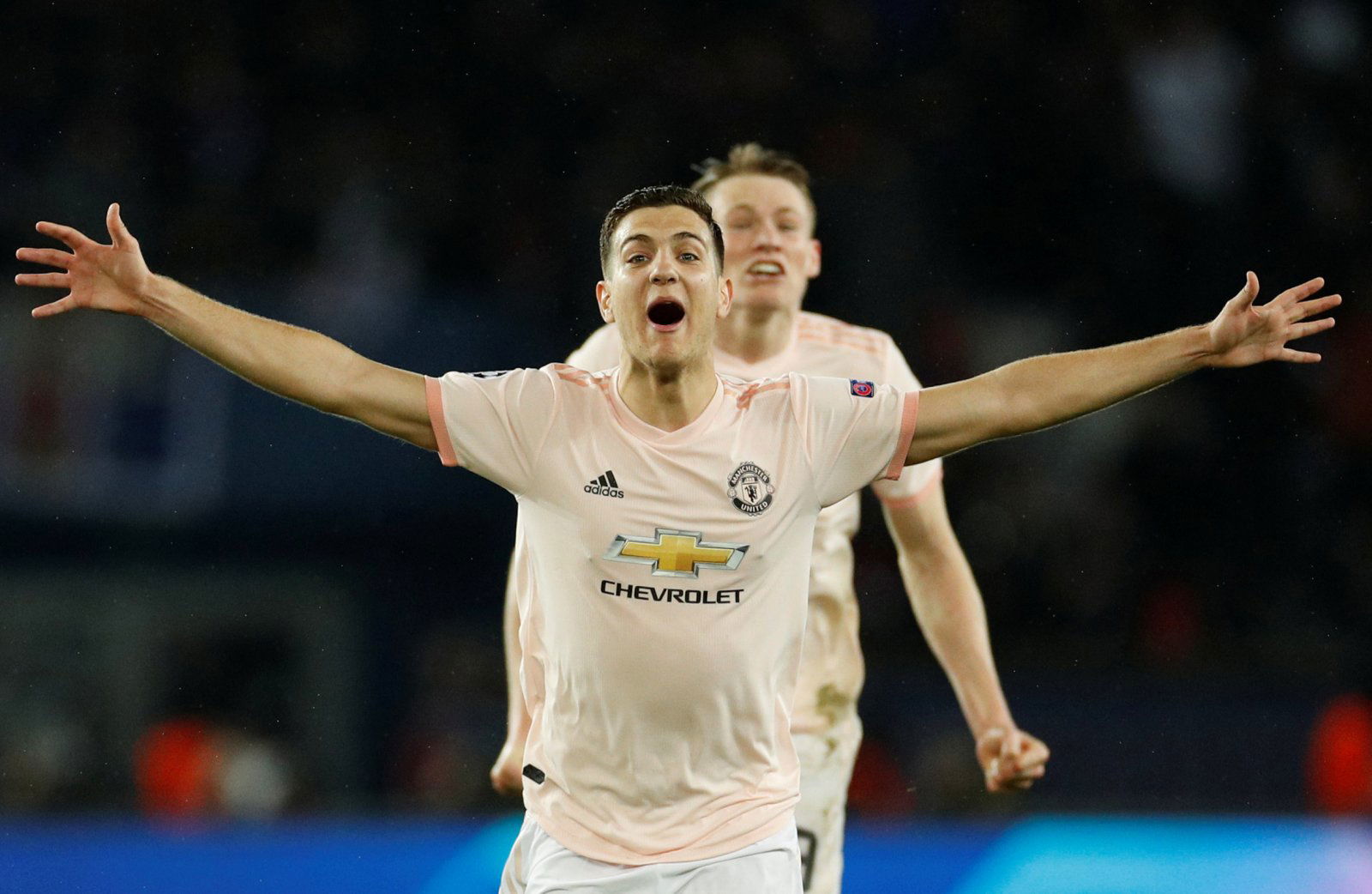 Whilst there really won't be many Manchester United fans keen to bring up the footballing action from yesterday, at 15:30 when the team news came out the Red Devils were ecstatic. Still on a high off of their Champions League success, things were only made better as Diogo Dalot was given a Premier League start on the wing.
Back in @PremierLeague action

Here's your #MUFC side for #ARSMUN…

— Manchester United (@ManUtd) 10 March 2019
Ole Gunnar Solskjaer looked to do the right thing but bringing Anthony Martial back into the matchday squad whilst starting Dalot. The plan was obviously to let Dalot do the hard graft and get up and down the flank in the first half and the start of the second half before unleashing the ever-impressive Martial on tired legs to try and finish off the Gunners, and on another day it may have worked.
In the week, Dalot came off the bench to great effect as he replaced the struggling Eric Bailly in a game where mistakes were simply unacceptable. Yesterday certainly was a touch different, and whilst Dalot didn't make any blindingly obvious errors, he was nullified by the physical Sead Kolasinac and left to try and make things happen by himself out wide before being hooked just after the 70-minute mark.
You can read the Red Devils' thoughts on Dalot's start here:
DALOTTTTTTTTTTTTTTTTTTTTTT AND FREDDDDDD!!!!

— Devils of United (@DevilsOfUnited) March 10, 2019
Dalot right-winger, oh you beauty. Martial to come off the bench and score. Lovely line-up.

— Red Devil Bible (@RedDevilBible) March 10, 2019
Masterclass performance incoming pic.twitter.com/EiXSYpNoK0

— Sumit (@AgileRashford) March 10, 2019
DIOGOOOOOOO FC pic.twitter.com/H3aJ9sM6ui

— Solskjær Society (@2OLegendd) March 10, 2019
what a start of Dalot

— Richie Mnene (@RichieMnene) 10 March 2019
Fred and Dalot starts, Martial to come seal the win with a third goal…We Feast !!

— AJ (@r3al___AJ) 10 March 2019
I'm feeling very calm. @DalotDiogo to have another fantastic game. @RomeluLukaku9 & @MarcusRashford to score with @paulpogba pulling the strings. Come on lads!

— Selena (@MancSel) March 10, 2019
Dalot!this boy!we have to thank Jose for something

— Steve. (@sleekclone) 10 March 2019
The Red Devils were over the moon when they saw Dalot starting, and whilst things may not have gone entirely to plan yesterday, the Portuguese youngster still played his part.