Manchester United: Fans show they miss Ander Herrera after he posts David De Gea birthday message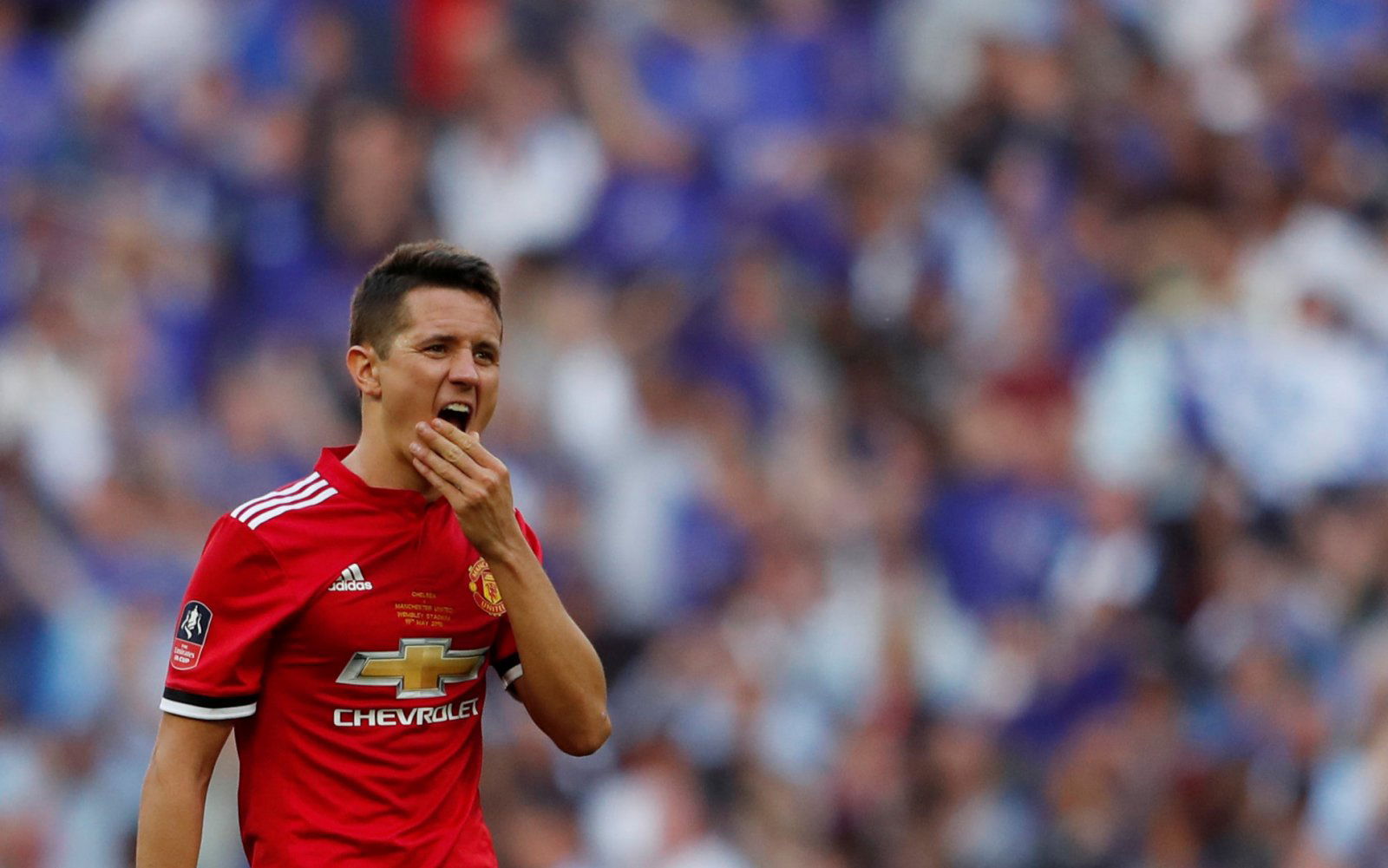 Manchester United have had their worst start to a Premier League season for 33 years, and, among other mistakes, the board might be regretting their decision to refuse Ander Herrera a new mega-money deal. He made 16 appearances last season in the Premier League and became something of a fan-favourite for his hard work.
According to WhoScored, he made more tackles per Premier League game than any other United player last season (2.5), and also made the second-greatest number of interceptions per game (1.7), behind Ashley Young on 1.8. That, and him looking like he was spitting on a floor-printed Man City badge, really endeared him to the red side of Manchester, and his commitment to the cause is something that appears to be lacking at Old Trafford right now.
Herrera posted a picture of himself and David De Gea on his Instagram account to wish him a happy birthday, and Utd Report tweeted the photo along with the message attached, saying: "Happy birthday friend, I miss you". United fans then replied to tell the player just how much they miss him playing for United and how annoyed they are that Ed Woodward couldn't keep hold of him:
Ig Ander Herrera: "Happy birthday friend, I miss you" [anderherrera] pic.twitter.com/XbNOamaSX4

— utdreport (@utdreport) 7 November 2019
You can see some of their reactions to the tweet below:
Miss him more 😭

— Taha Saeed (@utdsaeed) 7 November 2019
I'm crying pic.twitter.com/F5CvoQJ0y7

— FPL Maestro (@XxFPLMaestroxX) 7 November 2019
We should have given him the contract he wanted look at our midfield now

— Patrick Helleseth👹🇳🇴 (@PatrickHellese1) 7 November 2019
He was so overlooked by our board – imagine a Mctominay Pogba Herrera midfield this season

— MajesticPrince (@prince__1010) 7 November 2019
We miss you amigo

— Special Head (@SpecialHead3) 7 November 2019
Please come back @AnderHerrera

— Ernyhorla (@ernie_horla) November 7, 2019
Manchester United fans, who do you think your team should sign in January? Join the discussion by commenting below…