Manchester United fans take to Twitter to slate Alexis Sanchez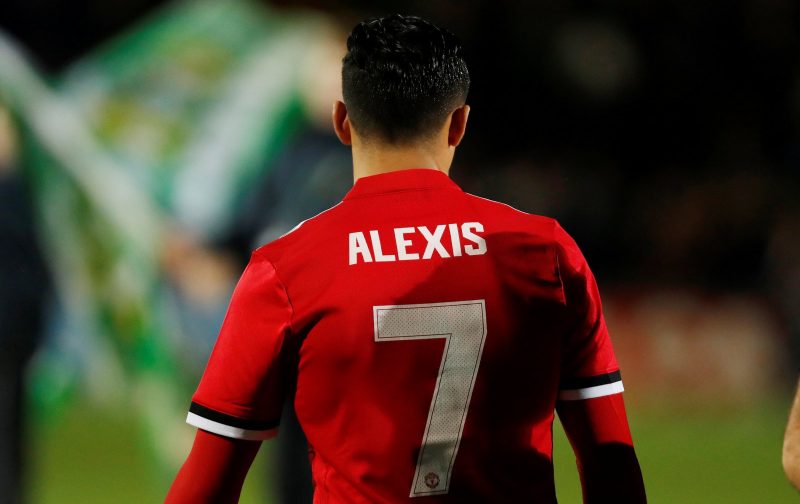 Manchester United fans absolutely hate the way their side is looking at the moment. The Red Devils have close to a dozen players that aren't up to it and Ole Gunnar Solskjaer has a massive job on his hands this summer. Some players will be harder to offload than others, though, and Alexis Sanchez will be one of the harder ones to get rid of.
Speaking at his post-match press conference, Ole confirmed Alexis Sanchez sustained an ankle injury v Huddersfield. #MUFC pic.twitter.com/EOT7rAZm8r

— Manchester United (@ManUtd) May 5, 2019
The Chilean forward is now out injured after suffering an ankle injury in their 1-1 draw against Huddersfield yesterday. The Terriers became the first relegated side in the Premier League this season to win a point off of any of the top six sides, and that sums up how poor this result was for Manchester United. It would have been very different, though had Alexis Sanchez been in his Arsenal form.
The ex-Barcelona man is one of those who just is not good enough at Old Trafford. His wages, that stand at a staggering £350,000 per week before bonuses, as per Spotrac, make him very difficult to offload and at the age of 30 with injury problems starting to catch up with him, the forward is becoming a very problematic figure at Old Trafford, and one that Solskjaer will need to sort out quickly.
You can read the Red Devils' verdict on Sanchez here:
Goodbye Alexis

— United Warriors (100% follow back) (@UnitedRedPages) 5 May 2019
They worst signing in man united history watse of money.

— Mikel_Chuks (@MikelChuks3) May 5, 2019
Tell him to take his ankle to China. They'll make him a new one cheap

— @ (@KvngMcTxminay) May 5, 2019
He is better off injured

— omicron (@TheKelvinMwiti) May 5, 2019
Tarnishing the number 7 jersey

— OSEKO (@CalebOseko) May 5, 2019
Get rid of the deadwood for God's sake

— Winnie Mas (@NonswMas) May 5, 2019
We need him out in the summer

— aaron la fond (@aaronlafond12) May 5, 2019
Hopefully we ship him out sooner

— Shay (@BuffaloReds) May 5, 2019
Hopefully his last game for the club hes been dreadful.

— Gary (@Gwal13) May 5, 2019
Get rid

— DC (@DazzaCumber) May 5, 2019
The Red Devis are desperate to see Sanchez off and will hope yesterday was his last outing for the club before a summer exit.