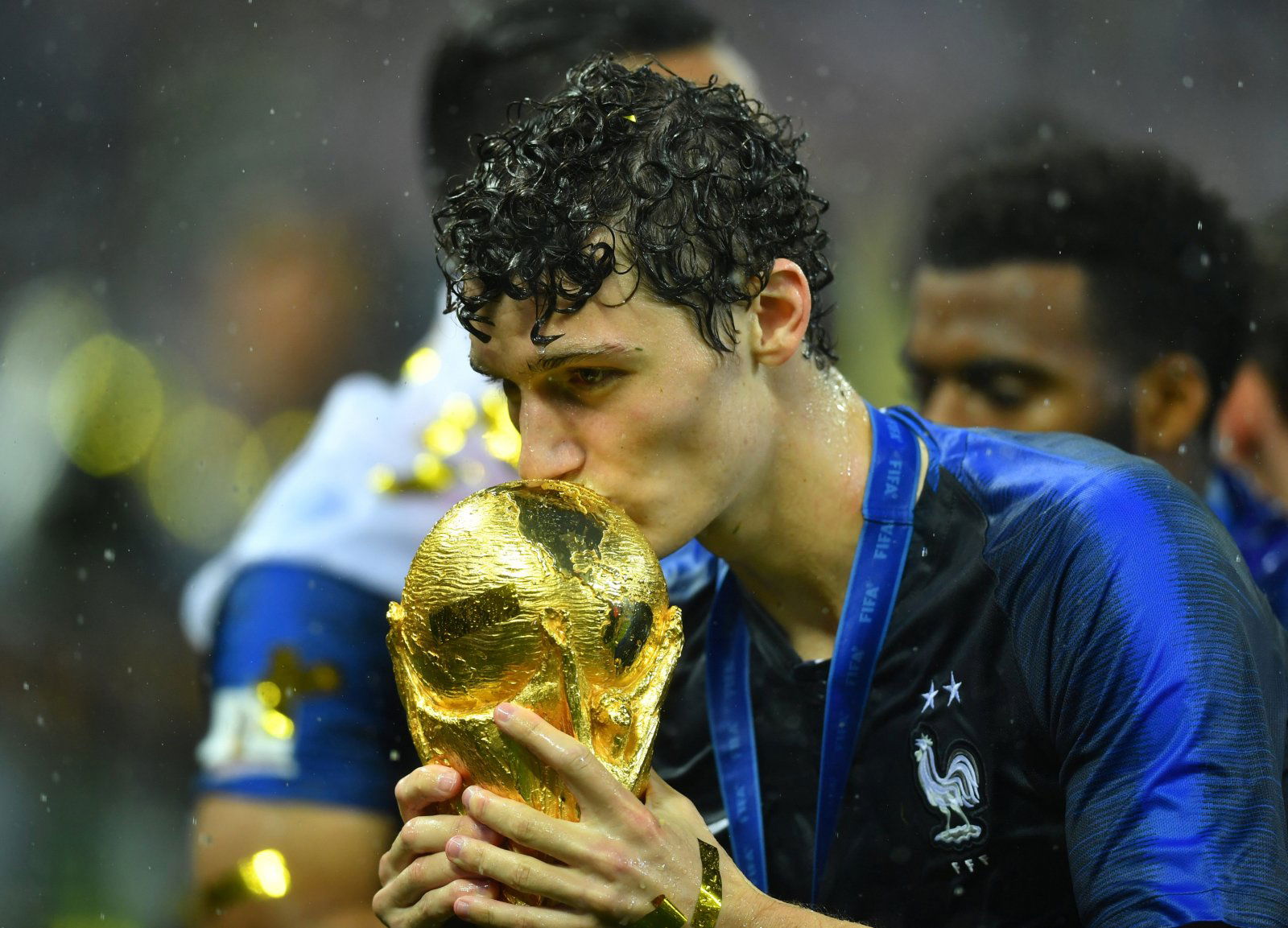 Manchester United are up and running in the Premier League following a 2-1 home win over Leicester on Friday night.
A strange summer at Old Trafford seemed to be the backstory heading into the opening night, but it was business as usual on the field, as they cruised past Leicester with considerable ease thanks to goals from Paul Pogba, and Luke Shaw.
However, it is clear to see that new signings were wanted and are needed for the Red Devils, and we at the Tavern have been doing our own bit of scouting on potential new recruits.
One such player we think could be a superb addition is French World Cup winner Benjamin Pavard, who was simply superb over in Russia this summer, seeing his reputation and value rocket thanks to his displays.
Pavard has seen his worth shoot up to £36m, according to valuations on Transfermarkt, and he would no doubt be an excellent addition to the squad at Old Trafford.
The 22-year-old proved himself adept at world level over the summer, and with United making it known they wanted a new defender, signing someone like Pavard who can fill all positions in the back four would be an excellent move for the club.
Man U fans, what do you think? Good signing? Let us know in the comments!