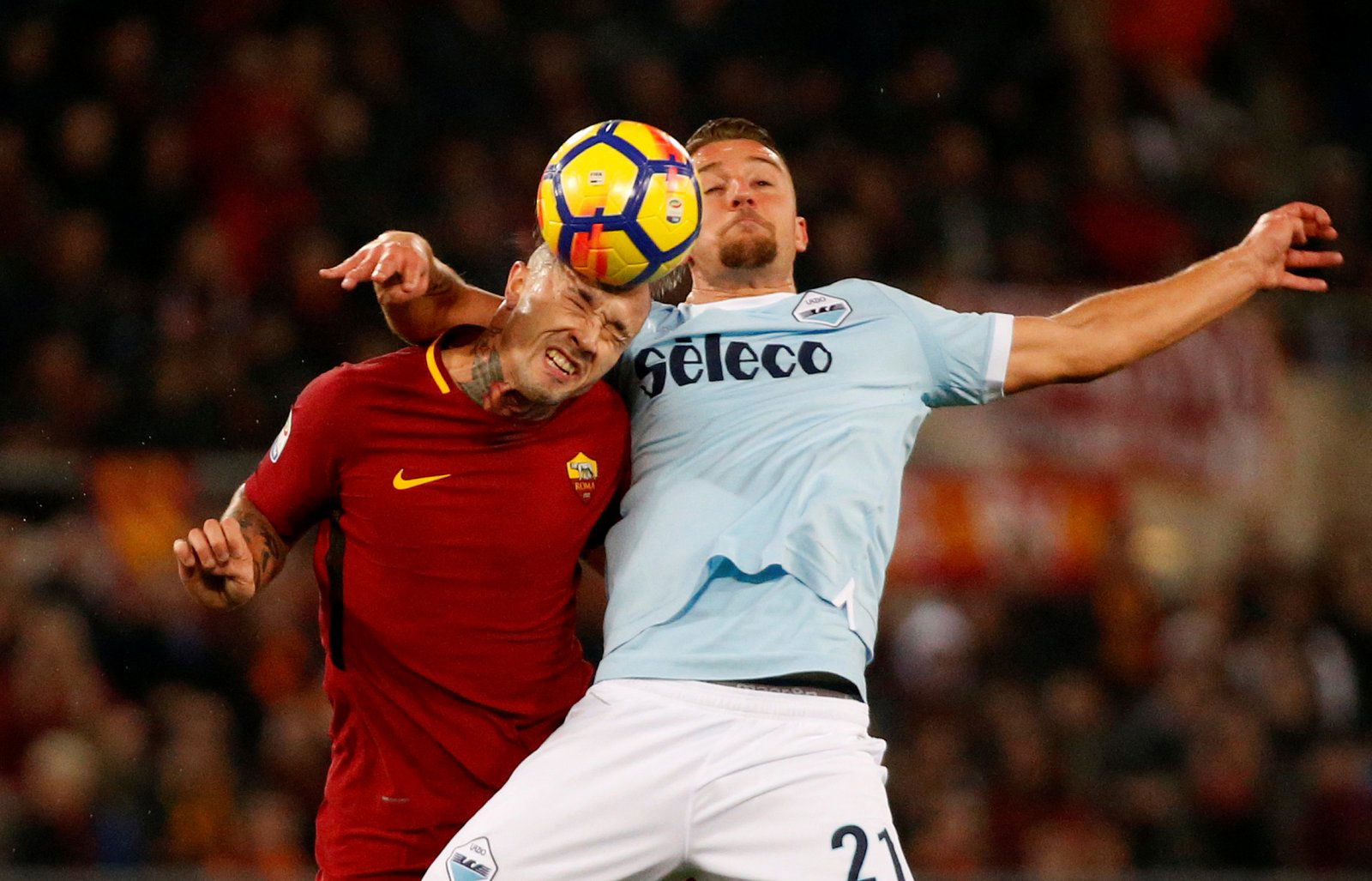 Manchester United's season has been quite the rollercoaster so far, with manager Jose Mourinho continuing to come under pressure from a section of fans after a series of poor results.
The international break couldn't have come at a better time really, with the Red Devils winning against Newcastle United in dramatic fashion to send the Old Trafford crowd into the break with a sense of optimism at least.
However, when the January transfer window rolls around, there simply has to be some movement in the transfer window, and United simply have to look at bringing in some new players.
One player we at the Transfer Tavern think should be being snapped up is Lazio midfielder Sergej Milinkovic-Savic, who has once again been in superb form this term.
The £90m-rated midfield ace would certainly fit in well with the Red Devils, and bring an element of quality to the middle of the park which is clearly missing at the moment.
The Serbian was a star over in Russia over the summer at the World Cup, putting in a series of excellent displays to further enhance his reputation and at just 23, he has time in his career to develop even further into one of the game's best midfield talents.
If Jose Mourinho wants to make instant improvements to this squad, then signing someone like Milinkovic-Savic should be the way he goes about it.
United fans, what do you think? Would Milinkovic-Savic fit in? Let us know in the comments!