In this instalment of our TT Roundup, Football Transfer Tavern have gathered three of the biggest stories to have involved Arsenal recently and have provided our thoughts on the reports published.
Manchester United interested in Lautaro Martinez
Manchester United are interested in Internazionale forward Lautaro Martinez, according to the Manchester Evening News (via Calciomercato).
Martinez featured for the Italian club in their 2-0 win over Champions League opponents Borussia Dortmund.
The Red Devils see the player as a target to reinforce their attack that lost Alexis Sanchez and Romelu Lukaku to Inter in the summer transfer window.
Verdict
A move for Martinez would be shrewd from Ole Gunnar Solskjaer's side. Martinez has scored six goals in just 11 games for the Italian side, also showing he has the quality to make a difference going forward (via Transfermarkt).
He is also a young attacker, meaning he fits the profile of the Norwegian manager and players he has been mostly looking at. In the summer window, there seemed to be a policy of signing/targeting young players. Aaron Wan-Bissaka and Daniel James joined the club, with players like Sean Longstaff linked with a move.
Paul Pogba demand deemed 'laughable'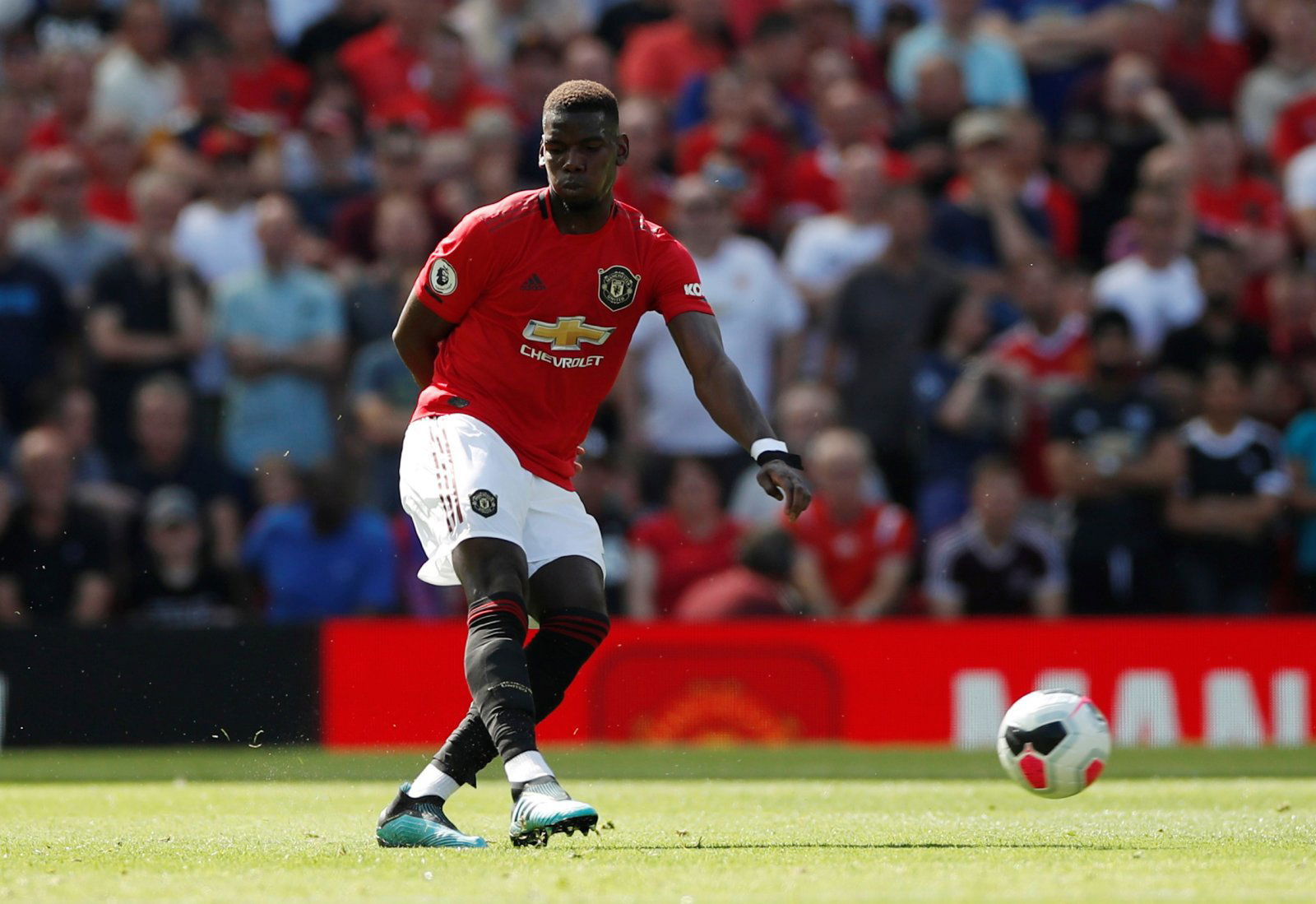 Manchester United have set a 'laughable' asking price on midfielder Paul Pogba, according to Diario GOL.
The publication claim that the Reds rejected an offer of €80m (roughly £69.1m) and Vinicius Junior for the France international, instead demanding €150m (roughly £129.7m) and the Brazil international.
Real Madrid has a bid rejected for Pogba in the summer transfer window, reported being £27.6m and James Rodriguez (via The Telegraph).
Verdict
The Old Trafford giants need to be realistic in their demands for Pogba, or they risk being stuck with a player who suggested in the summer that he wanted to leave the club.
Pogba hasn't shown that he can replicate his form from last season when he has featured this season. In the six games, he has played this season, he has scored no goals and assisted just two, showing inconsistencies from last seasons statistics.
Louis Saha asks Reds to sign Mbappe
Former Old Trafford player Louis Saha has said that if he was with the Reds, he would 'break the bank' to sign Paris Saint Germain star Kylian Mbappe.
He said: "If you ask me, I would break the bank for Mbappe, but now it's too late. But, when you look at strikers, it's a dying breed." (Source: Compare.Bet via Daily Mirror)
Verdict
Signing Mbappe is wholly unrealistic for the north-west club, and the club needs to focus on more realistic targets that will improve their attack after selling Alexis Sanchez and Romelu Lukaku.
With Mbappe's goal record 66 goals in 95 PSG games, and transfer fee of £166m when he joined the Paris-based club, the transfer fee would be through the roof, even for a club of Manchester United's stature.
Manchester United fans, what do you make of the three stories? Let us know your thoughts!