Alexis Sanchez's Manchester United career effectively over after latest injury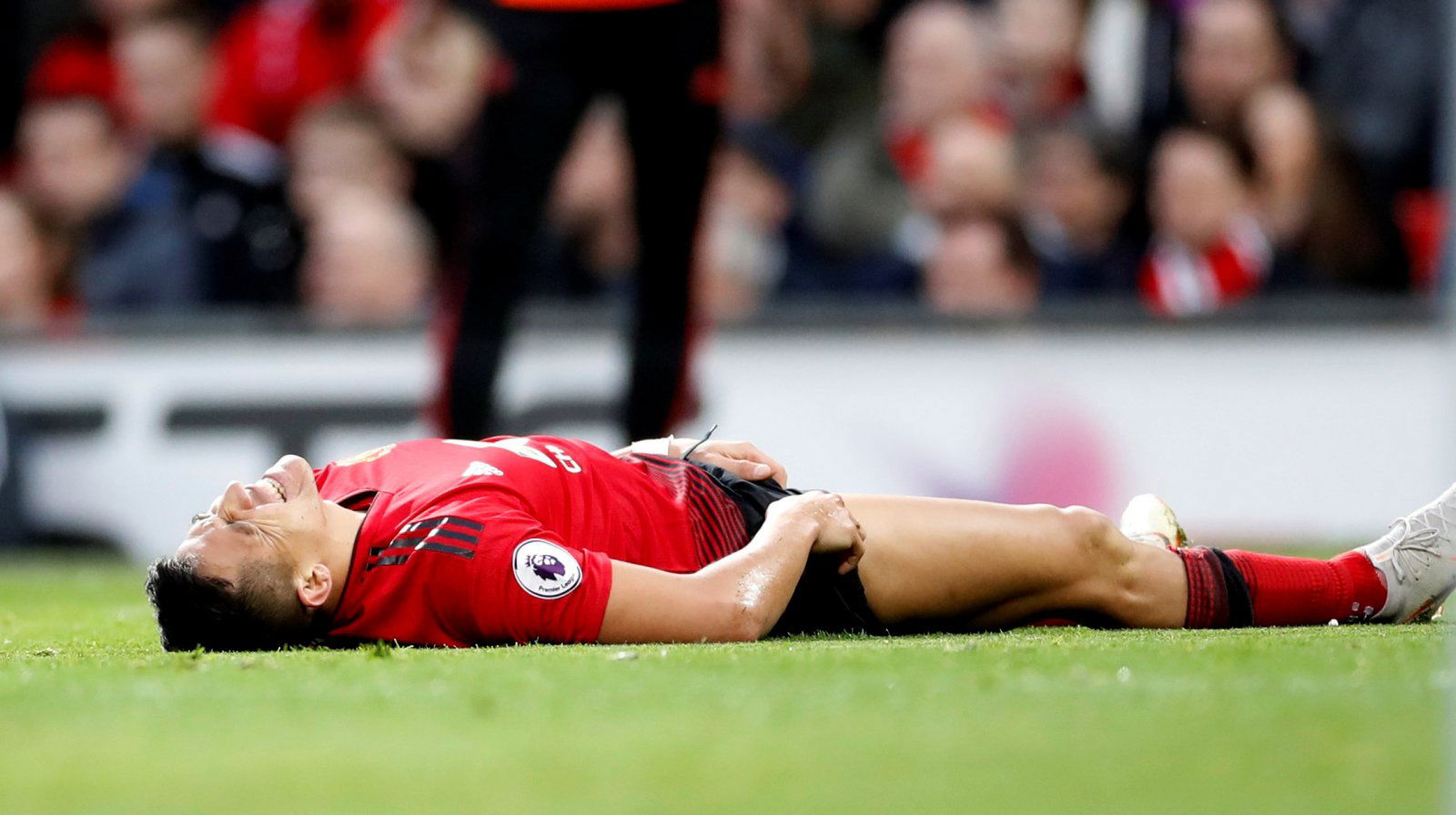 Things just can't go right for Alexis Sanchez at Manchester United, can they?
The Chilean is the latest victim of their "cursed" number 7 jersey, failing to impress even in Ole Gunnar Solskjaer's rejuvenated system. Despite improving nearly everyone else, even the ever-smiling Norwegian's admitted to being unable to do nothing to improve him.
The Chilean's latest setback is the knee injury he picked up in United's thrilling win over Southampton. The fact that the players kept on playing trying to get the equalizer, despite seeing him in pain itself spoke volumes of his reputation. After he was replaced with the sizzling Diogo Dalot, United were able to turn things around and record a crucial home win.
Sanchez now faces another two months out with an injury and will return when United's other injury problems are solved. By consistently underperforming this season, where he's scored 2 goals in 27 appearances, Sanchez's completely lost supporters' faith.
Nobody will want him selected ahead of either Anthony Martial or Jesse Lingard, with many even preferring Dalot ahead of him. Being plagued with so many injuries recently, it'll be nearly impossible for him to find back his lethal form which lit up Arsenal all those seasons ago.
By piling on United's wage bill and causing controversies with his enormous wages, Ed Woodward would want to write him off the club's expenses. We think Sanchez will probably be allowed to leave in the summer, thus ending a frustrating tenure which was never meant to be.
A premature end to one of United's biggest wastes of money is surely likely. The curse of the number of 7 strikes again.
Manchester United fans, will you be disappointed by Sanchez's departure? Join the discussion by commenting below.