Ander Herrera's Stamford Bridge redemption speaks volumes of leadership qualities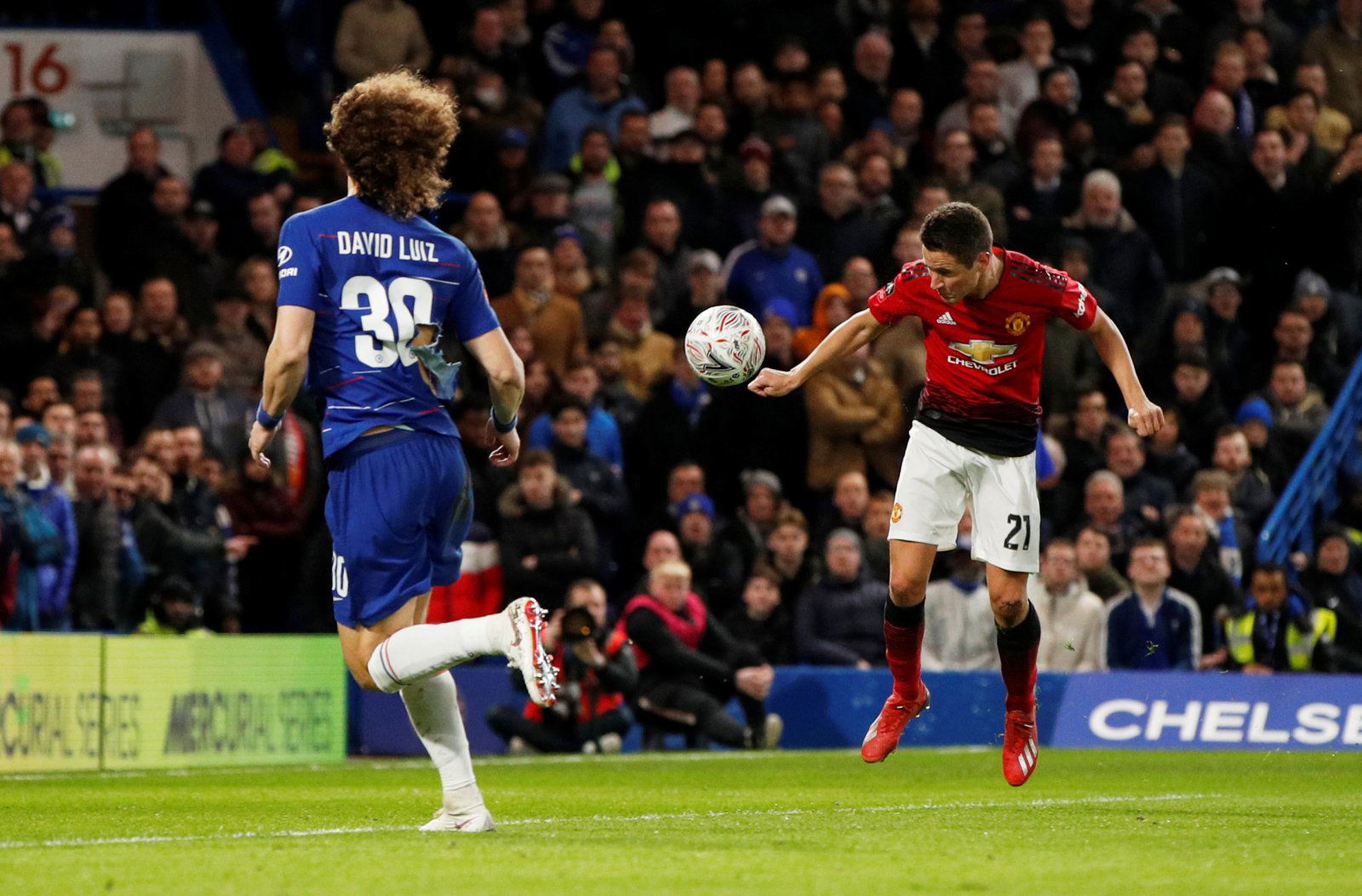 How times have changed for Ander Herrera.
The last time he faced Chelsea in a FA Cup fixture at Stamford Bridge, he was sent off. Fast-forward two years, he's scored a big goal and led the charge for them outclassing Chelsea in their own yard after almost seven years.
If anything, Herrera's change in fortunes is due to the change in mentality. In 2017, Jose Mourinho played his famous ultra-defensive system and restricted Herrera to do the dirty on Eden Hazard. A foul too many eventually led to disaster. However, Solskjaer allowed the Spaniard freedom to roam forward and play to his strengths.
This turned out a masterstroke, as Herrera not only fulfilled his defensive duties perfectly but also made a clever run to score the opener. What proceeded was a professional, tidy performance from Herrera, who even made up for the curbed Nemanja Matic, who had to play safe after being booked earlier on.
The Spaniard helped his side control midfield with a 76% passing accuracy but always sniffed out the danger to stop Chelsea's attacks. He made three tackles, three clearances and recovered possession eight times (stats via Fotmob). United's fearless approach was embodied through the clever Herrera.
The wily midfielder proved his leadership ability by urging his men forward and always making up for his team-mates errors. He was vocal, decisive and creative in giving a complete performance.
Paul Pogba might've earned the spotlight for moments of brilliance, yet it was Herrera's complete performance which proved qualities of a future Manchester United captain.