Manchester United
Ashley Young's poor form a worrying sight for Manchester United fans on Twitter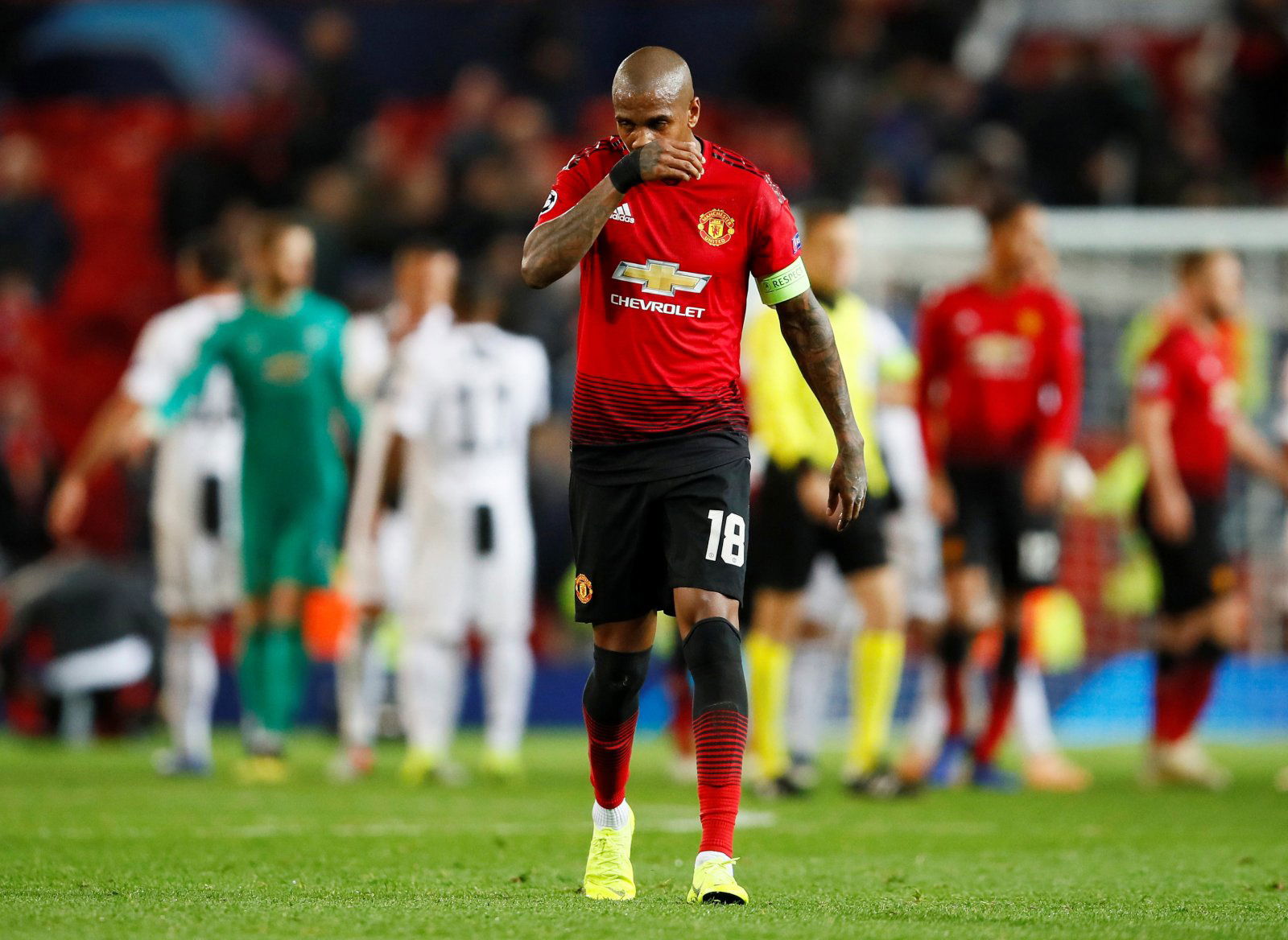 Manchester United fans are concerned with Ashley Young's recent run of form and have criticised the defender for a below-par performance in a 1-0 defeat to Juventus in the Champions League on Tuesday evening.
Young captained the side at Old Trafford in what was another disappointing result for José Mourinho's men, and the 33-year-old has come under the spotlight of late for his failure to lead the team with example and courage as one of the most experienced players in the United squad.
Although the Red Devils barely had any goal-scoring chances against the Italian giants, a few half-hearted crosses into the box by the England international have led to some fans questioning if he is still the best option to play at right-back for the club.
Some sections of the faithful have called on the manager to start using 19-year-old Diogo Dalot on a more regular basis after impressing on his debut against Young Boys in the Champions League last month.
Here are some of the Twitter reactions:
Ashley Young has to be the worst right back Man United have ever had… wonder if John O'Shea will come out of retirement

— Chris Wood (@chris_mufc_93) October 20, 2018
I personally think matic is passed it. He's to slow, people stroll passed him. Ashley young as our right back is terrible. But most of all, we were the home team and 1-0 down and still didn't change anything. The games moving on and Jose and united are staying behind.

— Donaldo23 (@Donaldo232) October 23, 2018
Ashley Young shouldnt be starting games for Manchester United.

— Woodhouse (@Woodhouse111) October 23, 2018
Ashley Young is just the worst player in a United shirt at the moment

— Hassen Ali (@HassenAli_7) October 23, 2018
I'd love to know how or why Ashley Young is still employed by United.

— JD (@Jay_Doyle7) October 23, 2018
Ashley young captain of @ManUtd Is some farce he is the worst player since bebe to play for United #MUNJUV

— name cannot be blank (@Niall070115) October 23, 2018