Diogo Dalot: Manchester United's gem showing shades of Gareth Bale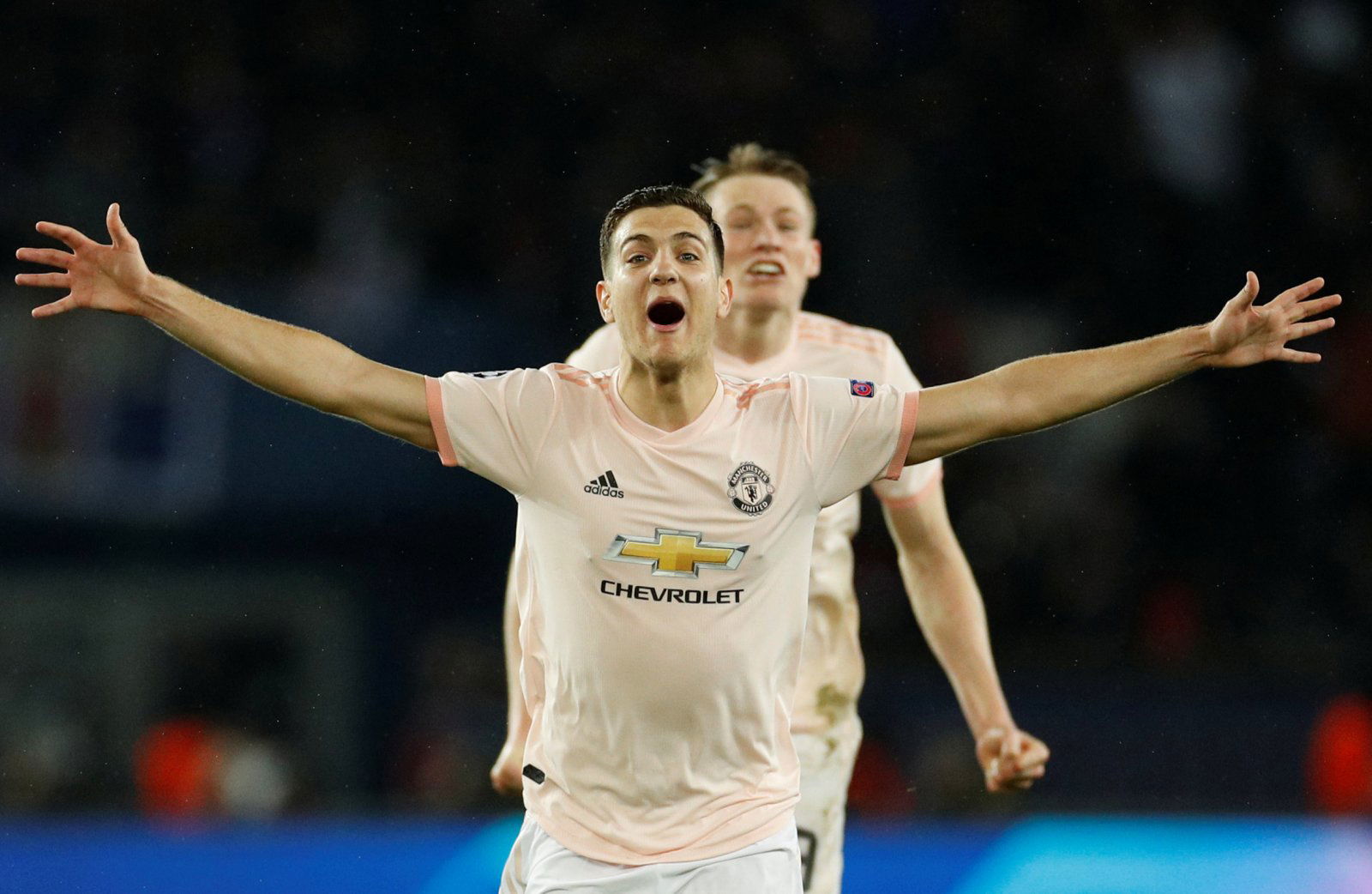 Who knew Diogo Dalot would be the solution to Manchester United's right-wing issues?
In their dismal 2-0 defeat to Paris Saint-Germain, their inability to attack down the right cost them following an injury to Jesse Lingard, making the United side look extremely limited.
A fortnight later, however, Dalot's effective work had the French champions rattled in their own backyard.
Despite being signed as a versatile full-back, Dalot's true potential's only been recently discovered by Ole Gunnar Solskjaer. He initially played him at right-wing due to injury problems against Crystal Palace, where he impressed with his movement and crossing ability.
A few days later, he was inspirational once again in scripting another fantastic win for the Red Devils.
Brought on for Alexis Sanchez, Dalot helped turn the Southampton game on its head. Be it his whizzing crosses, one which almost allowed Marcus Rashford to score, or his inability to drift back in, he made the headlines with a surprising performance.
Indeed, he assisted Andreas Perreira's goal smartly, but even that wasn't enough to guarantee him a starting spot against PSG.
That being said, fate would be in his favour. Dalot was substituted in to change United's shape and started weaving his magic on the right-wing. With trickery and pace, he caused Juan Bernat to be more defensive. Dalot ended up earning United's penalty with a tinge of luck, something every emerging winger needs.
A full-back looking far more promising as a winger after a shock turnaround? Well, that sounds an awful lot like Gareth Bale.
Nobody needs reminding about the Welshman's stunning rise to the top of European football from his early days at Southampton and Tottenham but the similarities with Dalot are starting to look startling. Clearly, suggesting Dalot will ever to get that level at this early stage of his career is ridiculous, but it's easy to draw parallels in their style of play and emergence as an attacking force.
The Red Devils might be lacking quality right-wingers currently and have long been linked with a move for Bale, but Dalot can be the antidote to that. If he continues this blazing growth at right-wing, his role could soon change from a defensive one to a more attacking one, where he evidently thrives at.
United fans, do you think Dalot should be given more chances as a winger? Join the discussion by commenting below.