Losing Anthony Martial is unthinkable for Manchester United
Fortunately for Manchester United, Anthony Martial's run of form in recent weeks, in which he's scored five goals in four games, has coincided with Romelu Lukaku's decline.
United's reliance on Martial's contribution brings forth the question of 'what would they do without him if Lukaku were to falter again?'. Could they turn to inconsistent Alexis Sanchez? Would they rely on young Marcus Rashford?
Indeed, the answer to that question is extremely pertinent given the fact that the club are now currently locked in a contract stalemate between themselves and the French forward.
United fans have always been aware of the sheer talent that is on display every time Martial steps onto the pitch. His first goal against Liverpool, which surely no supporter will ever forget, just about summarises the forward's game: quick feet, rapid acceleration, and finesse.
Despite this, even the most staunch Martial fan would find it difficult to argue that there haven't been pockets of poor performances in which none of the above have been on display. Mourinho himself conducted his very own witch hunt, often publicly bashing the forward for his conduct on and off the pitch.
However, rather ironically, Mourinho now finds himself relying on Anthony Martial to save his job.
Here are two reasons why losing Martial would be a catastrophe…
Options
Something we touched on earlier is Manchester United's lack of viable options in the striker position.
Of course, they have players like Lukaku, Sanchez and Rashford who can all play that role, but none of them look as convincing as Martial on his day.
Sanchez hasn't adapted very well to the requirements of the modern centre-forward.
His weak distribution and proneness to making errors in the attacking half is particularly concerning for a Manchester United side who have looked fairly weak in that department.
Lukaku isn't blessed with the technical side of football, and often finds himself chasing a botched touch, or misplacing a critical pass.
When he isn't scoring goals (which is now), there's very little on offer from the Belgian's game.
Rashford is a quality player – there's no doubting that.
However, he's adopted the left-wing role extremely well, and his abilities in that position may be the saviour of United in years to come.
Also, he's missed a fair few clear cut chances in recent weeks which suggests that maybe he's not as clinical in front of goal as Martial.
Potential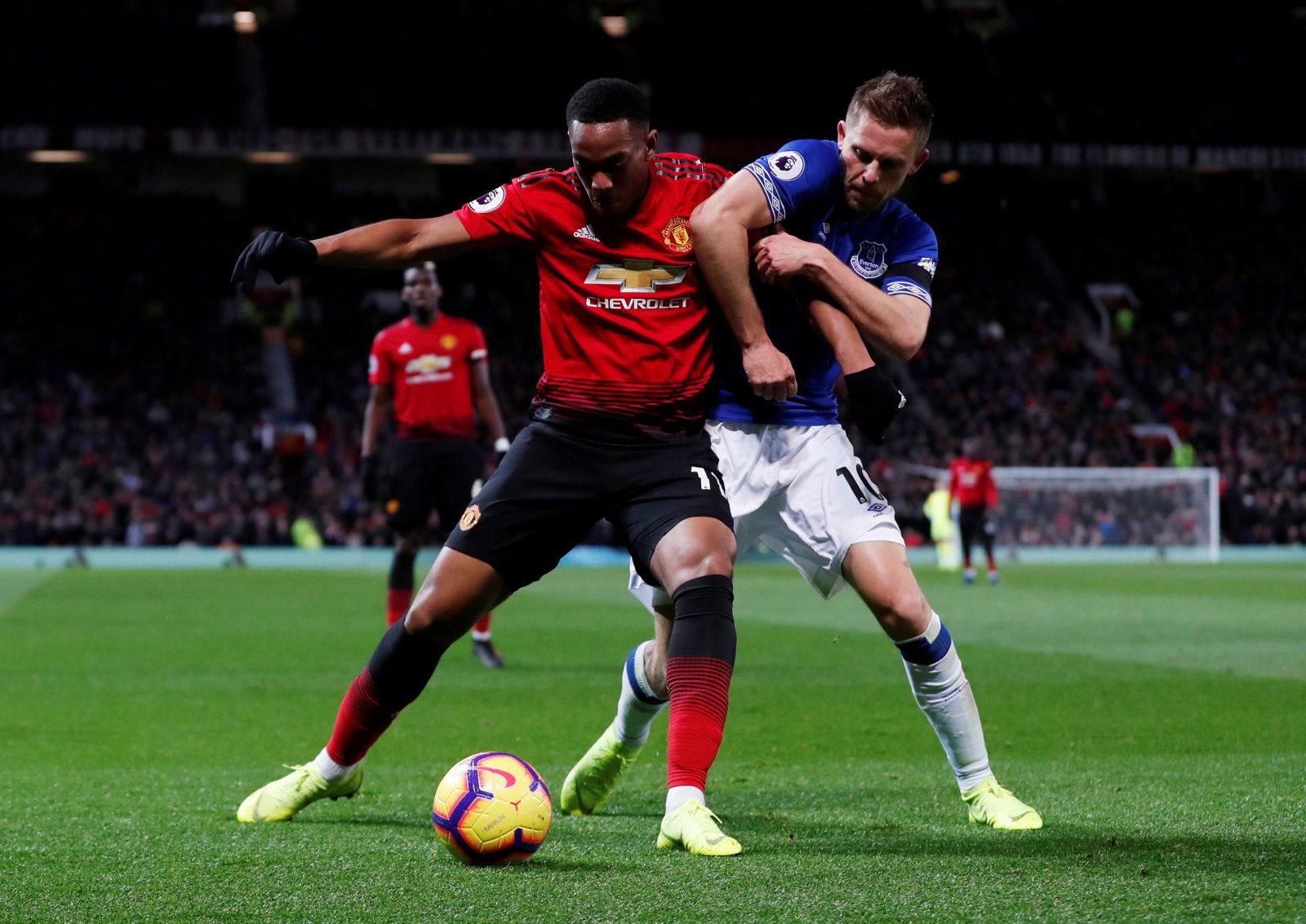 Like Mbappe, Anthony Martial, who was 19-years old when he moved to Manchester, built himself a reputation in Monaco from a very young age.
His direct, fearless, pacey and skilful approach to attacking football is akin to that of his compatriots who is now considered one of the best players in the world.
We aren't necessarily saying that Martial is going to mirror Mbappe's success. However, his rise to stardom should be used as an example for what happens when enough time, care and opportunity is given to a raw talent.
Since becoming a Manchester United player, Martial hasn't enjoyed any real consistency in the starting lineup. He'll start a few game then find himself dropped for the next, and this is where the problem lays.
These past four games have shown what he is capable of when conditions are ideal. And United should make every effort to keep it that way.