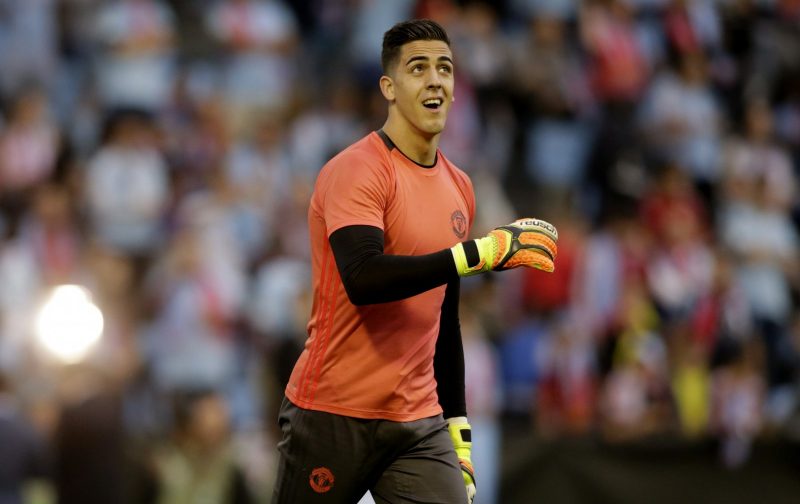 Manchester United haven't exactly enjoyed the most productive of transfer windows. Though the early capture of Fred proved exciting, the rather understated additions of Diogo Dalot and Lee Grant have barely excited the Old Trafford faithful, nor spread fear amongst the Etihad ranks.
Indeed, with the Red Devils so far off the pace last term, it's fair to say many people were expecting more from a club who have spent the last few years doing their best to bulldoze everyone when it comes to buying top players. Having looked so far off the pace last term, more than a few fans online think this will be a missed opportunity of sorts.
With that in mind, United supporters on Twitter weren't exactly delighted when their Portuguese coach revealed that youth prospect Joel Pereira would likely leave on this summer. The 22-year-old is a popular figure amongst fans, though the signing of Grant looks to have pushed him down the pecking order.
Mourinho confirmed the news during the club's press conference prior to their International Champions Cup friendly and, it's fair to say, it prompted quite the reaction online.
Here's a look.
Announce Ricky Lambert now!!

— Vito (@Vext6) July 18, 2018
SACK MOURINHO #MourinhoOUT

— john (@RobsonMUFC) July 18, 2018
Shocker

— Brooke Johnson (@Brookej1991) July 18, 2018
As long as andreas is in the squad next season, I literally don't care

— dB (@dombarke) July 18, 2018
Not quite sure why you sign Lee grant just to send this lad out on loan

— dazmonkey (@dazza69h) July 18, 2018