Manchester United: Fans react to Louis Saha's verdict on Marcus Rashford and Kylian Mbappe
Former Manchester United striker Louis Saha insists that Marcus Rashford is on the same level as Paris Saint-Germain star Kylian Mbappe.
Speaking exclusively to Compare.bet, as per @utdreport, Saha claimed that Rashford and Mbappe are in the same bracket in terms of technical ability.
The ex-Red Devil striker went on to discuss Paul Pogba's best position, Anthony Martial's international future and Man United's search for a new striker in a wide-ranging interview with the betting site.
He told football writer Daniel Bennett: "They're both very fast players, they have the technical ability to get out of situations where they're surrounded by two or three defenders.
"In terms of positions, Marcus and Kylian are quite similar. They like to play out wide but have also played up top. Kylian's strength is that he is very direct, all the time.
"He doesn't think twice. When he makes runs, you have to give him the ball, he's so quick. That kind of directness is something we've also seen from Rashford."
Rashford is United's top scorer this season as he has scored 14 goals in 23 games in the Premier League so far, despite succumbing to a back injury in January. Similarly, Mbappe is PSG's leading goalscorer, as he  bagged 18 goals in 20 appearances in Ligue 1 in 2019/20.
Who is United's best striker?
Marcus Rashford
Anthony Martial
Mason Greenwood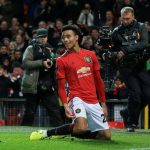 Odion Ighalo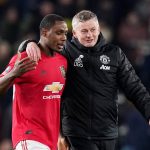 Although the Frenchman has earned a higher WhoScored rating than his English counterpart, it is worth pointing out the talent the 21-year-old often has alongside him, including the likes of Neymar and Mauro Icardi.
As expected, Saha's "insulting" verdict prompted funny responses from the Red Devils fan base, as many leapt to the defence of their star striker. One fan cheekily asked the pundit to "stop disrespecting Rashford."
Scroll through some of the glowing reactions so far from the Old Trafford faithful…
Could you compare Rash to actual generational talents like Greenwood pls this is just disrespectful

— Ben (@_UtdBen) June 24, 2020
My man knows ball.

— IS (@iS3w3ll) June 24, 2020
He is absolutely right, the only difference is that Mbappe's breakthrough was so fast and strong especially when he won the World Cup

Rashy got the Ronaldo version
He can be the best player in the future if he stays consistent

— #MwanaMoozeJr (@UtdElvis) June 24, 2020
Rashford is 10 times better. This is insulting

— 🇾🇪👹 (@RampantRashy) June 24, 2020
Spot on….apart winning the world cup

— NAIJA BLOODED 🇳🇬💎 (@Iam_crown2020) June 24, 2020
It's facts

— . (@FernandesSZN) June 24, 2020
saha knows ball

— ritz® (@RitzUtd) June 24, 2020
Stop disrespecting Rashford like that. He's clear of that tap in merchant.

— Cole (@17Coal) June 24, 2020
United fans, do you think Rashford is better than Mbappe? Let us know in the comments below!