Manchester United: Fan channel name David de Gea and Paul Pogba as club's only world-class players
With club football on hold and the international break in full flow, outside the whole Joe Gomez-Raheem Sterling saga, there has not been much to talk about.
So with no current hot topics, the guys at FullTimeDEVILS have decided to come up with their own, choosing to discuss the current state of Manchester United's squad.
And despite the Red Devils assembling a very costly team, the fan channel believes Ole Gunnar Solskjaer only has two world-class players at his disposal: David de Gea and Paul Pogba.
A fair assessment? Perhaps. While the likes of Marcus Rashford and Daniel James certainly have potential, they have a long way to go before they reach that bracket.
Anthony Martial? The Frenchman is certainly a talent and, on his day, he truly does finish like a world-class No.9. However, his lack of consistency leaves a question mark over his head.
The less said about the majority of United's other players the better.
Is this the worst Manchester United team in the Premier League era?
Yes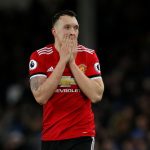 No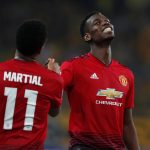 As for De Gea, supporters of rival clubs will be quick to point out the kind of mistakes he has been making lately — which is fair.
That being said, one poor campaign and an underwhelming World Cup does not eradicate his great work in previous seasons where the Spain international came up with world-class saves time and again to save his side.
Should his form continue to spiral downwards, then it is another story. But as for now, you cannot fault any United supporter for believing that David de Gea is in that world-class category.
Manchester United fans, is De Gea world-class? Tell us what you think by commenting below!