Manchester United: Fans blast Red Devils leaked 2020/2021 home kit design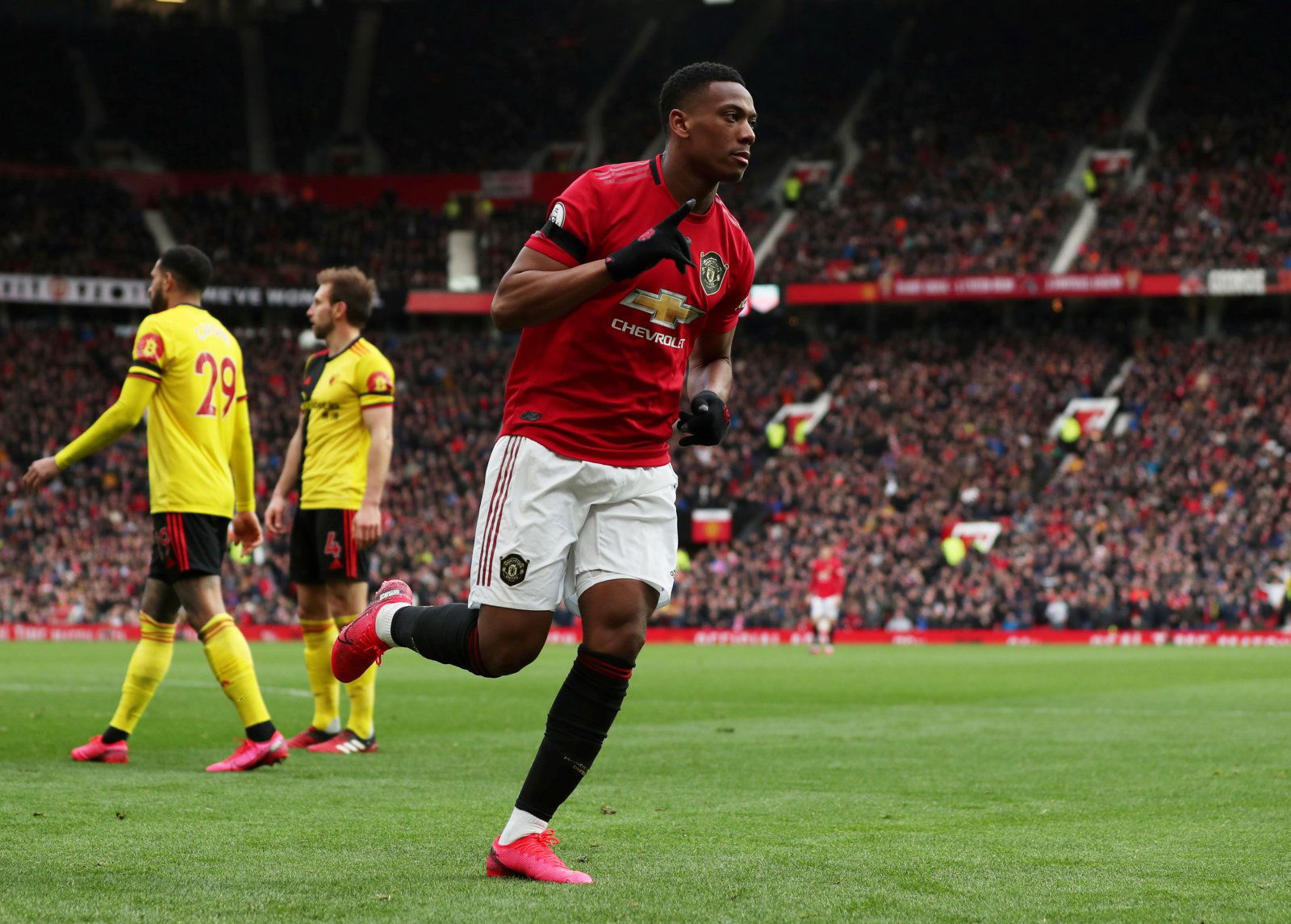 Manchester United's home kit design for next season appears to have leaked online, prompting lots of horrified reactions from Red Devils fans. 
Footy Headlines mocked up the Adidas home jersey for the 2020/2021 campaign based on a football from the same unconfirmed collection.
The home shirt will reportedly proudly feature a classic red background, emblazoned with eye-catching vertical black and yellow stripes, and a brand new white Adidas logo.
United have yet to confirm the kits for next year but leaks usually pop up before the official release and some have a tendency to be more accurate than others.
The Red Devils signed a staggering £750m agreement with Adidas back in 2014 after Nike ended its association with the Manchester club at the end of the 2014/2015 season. The sportswear giants will continue to make the Premier League team's strip until 2024 (BBC).
Footy Headlines went on to add the home kit is set to be released in July.
A large number of United fans took to Twitter to blast the 'leaked' concept. One angry supporter even suggested the club will be "the joke of Europe" whilst another said it was a "downgrade."
Have a read through some of the disgusted reactions so far…
Appalling!

— Dustin Lee Burgess (@ska_drummer) March 18, 2020
why are man utd 20/21 kits so ugly fam

— » (@sanchoxfc) March 16, 2020
Gross

— sYs7™ (@ant7sys) March 18, 2020
What the hell is this?? Who the hell designed this?? This is literally a clown costume!!!!! OMG we will be the joke of Europe

— Carlos Giggs (@CGRamos7) March 18, 2020
Who designs our shirts? Lingard?

— right_arm_orthodox (@snjpatwardhan) March 18, 2020
Oh my god. Can we get Nike back?

— RedsMUFC1 (@RMufc1) March 18, 2020
No we can't have this downgrade pic.twitter.com/ZLcmAz4E7D

— 🐝 (@UtdJoan) March 16, 2020
Looks like bus seat covers.

— Privilege Makuvire (@privilege_mufc) March 16, 2020
— ⚫⚪🔴 (@redevilous) March 17, 2020
United fans, what do you make of the 2020/2021 home kit leaked design? Leave us your thoughts in the comments section below!