Manchester United: Loads of fans were buzzing to see Paul Pogba start on bench vs Watford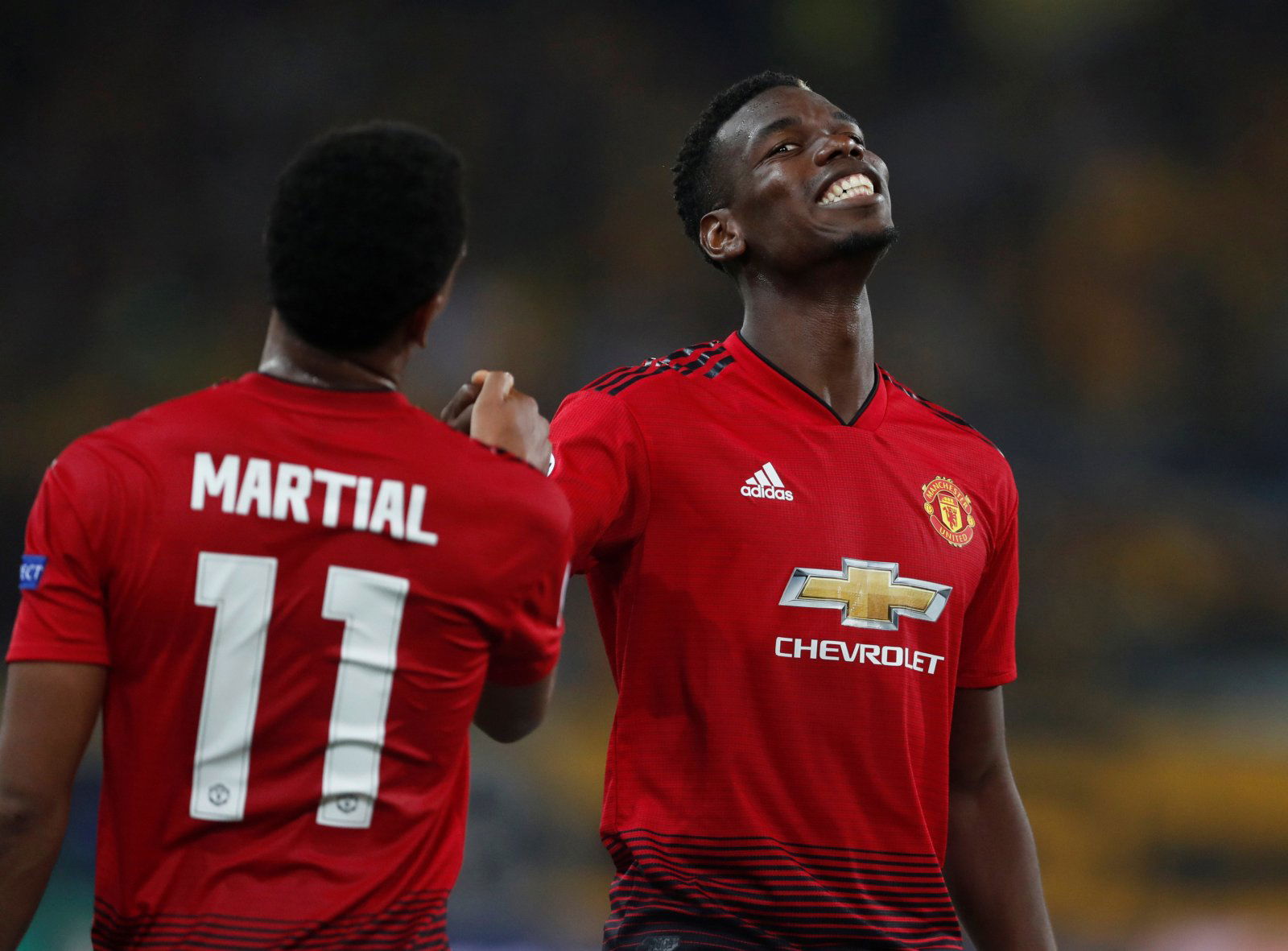 Manchester United fans were buzzing to see Paul Pogba back in the squad to face Watford on Sunday afternoon. The Frenchman hadn't played since September 30, when Ole Gunnar Solskjaer's side draw 1-1 at home to Arsenal, but he was put on the bench for their visit to Vicarage Road.
Going into the game, he had made just five appearances this season in the Premier League, bagging two assists in the process. There were rumours he wanted to leave Old Trafford in the summer, but fans were still excited to see him back in the fold.
The club posted their team news to Twitter and more fans were talking about Pogba's spot on the bench than they were about the players who would start the game, which says a lot about how much they rate the 26-year-old. Many fans replied to show just how pleased they are that he's ready to start playing again.
👥 #MUFC team news time! Here's how we'll line up for #WATMUN…

— Manchester United (@ManUtd) December 22, 2019
You can see some of their reactions to the tweet below:
#PogBack. pic.twitter.com/IDjrPweW93

— Ryan. 🔴 (@Vintage_Utd) December 22, 2019
POGBACK ON THE BENCHHH
THE PREM AINT READY 🔥🔥🔥pic.twitter.com/xsN3KxCJcy

— Ruban 🔰 (@FifaRuban) December 22, 2019
La Pioche is back 🙌🇫🇷 pic.twitter.com/tNtebfOdXp

— ‏ً (@UtdMxtt) December 22, 2019
Going to see Paul Pogba play football in the second half of the game later today pic.twitter.com/YVTlt9QxwW

— Tяυsτ №¹-Yahya™ (@RealistYahz) December 22, 2019
POGBAAAAAAA ON THE BENCHHHHHH pic.twitter.com/tYrsSqFgUp

— Alen 🇸🇮 (@UtdAlen) December 22, 2019
Pogba pic.twitter.com/CQ8omtlhZ8

— Des (@luffyrubberma) December 22, 2019
Watch Man Utd V Newcastle United Free with Prime on Boxing Day