Manchester United: Fans dismiss Angel Gomes chances to break into first team
Manchester United prodigy Angel Gomes has been making waves in their academy set up for some time now, free-scoring for the United U18s side before ultimately making the step up – even playing in a handful of cameos for the first team – but supporters don't think it's time he should be given a proper run in the senior side. 
Should Angel Gomes replace Jesse Lingard as Man Utd's No.10?
Yes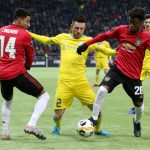 No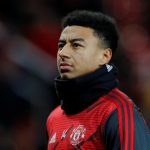 Gomes, who has so far bagged three goals in three games for Man United's U23s this season, is seen as a true talent coming through at Old Trafford – with some supporters highlighting his dribbling as a real asset.
However, given the physical nature of the Premier League, other sections of supporters don't see how he is going to introduce a new dimension of attacking creativity to Ole Gunnar Solskjaer's side.
The 19-year-old has made three Europa League starts this campaign, but has only appeared for nine minutes of league action in total.
Here's how supporters dismissed the teenager's chances on social media.
Honestly Gomes hasnt impressed me every-time he has played he has been a 5/10 player at best. Just because he is young and different doesnt mean he is better then what we got….

— Dave G (@DGrubesic) December 18, 2019
Sorry to say but he's just too small and not as good as Mata. Realistically if he was good enough he would be playing. Ole hasn't been scared to chuck in other youngsters. I knew he may not make it when at the u17 World Cup he started off as a starter but ended the on the bench

— DevilsAdvocate (@DAUnited99) December 18, 2019
Cos he doesn't have the physicality. Isn't that clear? Look at some of the players in the teams we have to play… he's not super quick either to compensate for it.

I would love to see him get a chance and do well, maybe he'd have been a key to unlock low block teams.. but still

— Big Z 👹🔱⚽️♣️ (@Truth_Speaks_95) December 18, 2019
Obviously hasn't shown the right appetite and attitude as the others. Chong, Greenwood, Williams, Garner are 4 that are being given chances to name but a few. If Gomes isn't there must be a reason for that.

— J.A.O 🔰 (@JuanAnderOnly) December 18, 2019
Because us United fans need to stop being so blonde by our youth. Gomes isn't actually anything special at all. I know he's young but he doesn't look anywhere near polished, same player he was 2 years ago. This ain't no class of 19 batch of youngsters. Greenwood the exception

— F.I_UTD (@HaychRash) December 18, 2019
At another club

— KB (@teamunited2019) December 18, 2019
Watch Manchester United vs Newcastle United live on Prime on Boxing Day!